Zsa Zsa Gabor has died at the age of 99. The actress and socialite died of a heart attack, according to TMZ.
At her peak, Gabor was one of the most famous women in the world. Known for her unapologetically lavish lifestyle and bombshell image, she was in the public eye for more than six decades. Though Gabor withdrew from the limelight in her later years, she remained an enduring figure of old Hollywood glamour.
The daughter of a soldier and a European jewelry heiress, Sari Gabor was born on Feb. 6, 1917, (her birth year has been disputed throughout her career) in Budapest, Hungary. Gabor, who began referring to herself as Zsa Zsa in childhood, was discovered by the famous opera singer Richard Tauber in 1934, setting her on a path toward superstardom.
Although Gabor made her mark on the silver screen with roles in "Lovely to Look" (1952), "Moulin Rouge" (1952), "Death of a Scoundrel" (1956), "Queen of Outer Space" (1958) and Orson Welles' "Touch of Evil" (1958), her foremost claim to fame was her tumultuous romances with some of the biggest Hollywood stars of the day, earning her the dubious title of "the most successful courtesan of the 20th century."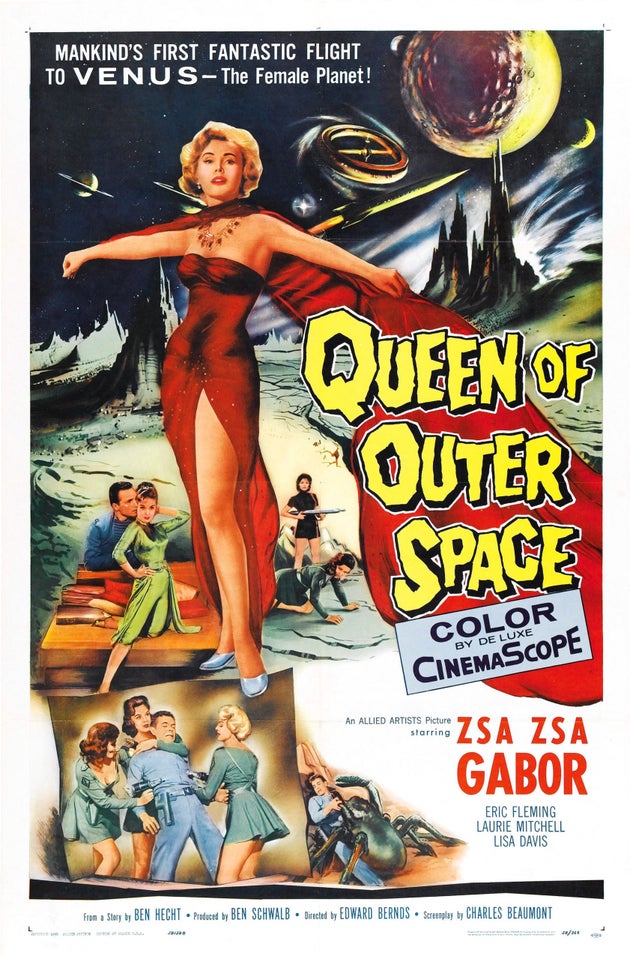 <
div class="content-list-component" text">
Her nine husbands Gabor claims she only had eight include a Turkish diplomat, hotel magnate Conrad Hilton, with whom she had one child, Francesca Hilton, and actor George Sanders. Her rumored affairs with the likes of Sean Connery, JFK and Richard Burton inspired tabloid fodder that even Kim Kardashian would envy.
"Every girl should be married at least once in her life. It's a must," Gabor wrote in the 1970 book How to Catch a Man, How to Keep a Man, How to Get Rid of a Man. "Because once you have been married, you are a Mrs., and even if the marriage doesn't work out, they can't take that away from you."
In addition to her luminous screen presence and storied romances, the Hungarian sweetheart won favor for her quick witted Yogi Berra-like quotes about love and marriage such as, "I am a marvelous housekeeper. Every time I leave a man, I keep his house," or "I want a man who's kind and understanding. Is that too much to ask of a millionaire?"
Perhaps the perfect incident to describe Gabor's peculiar temperament was her arrest in 1989. The former beauty queen slapped a Beverly Hills police officer who dared to pull her over for driving her white Rolls-Royce Corniche without a valid license. She spent three days in prison and the case was settled out of court two years later.
In 1986, she married her last husband, Prince Frederick von Anhalt, the adopted son of German royalty and roughly 30 years her junior. Through marriage, Gabor assumed the title Princess von Anhalt, Duchess of Saxony, finally becoming the princess she always wanted to be.