Appellations and hype notwithstanding, Thugs latest brings gems on unconventional beats, alongside run-of-the-mill, sex-boast trap fodder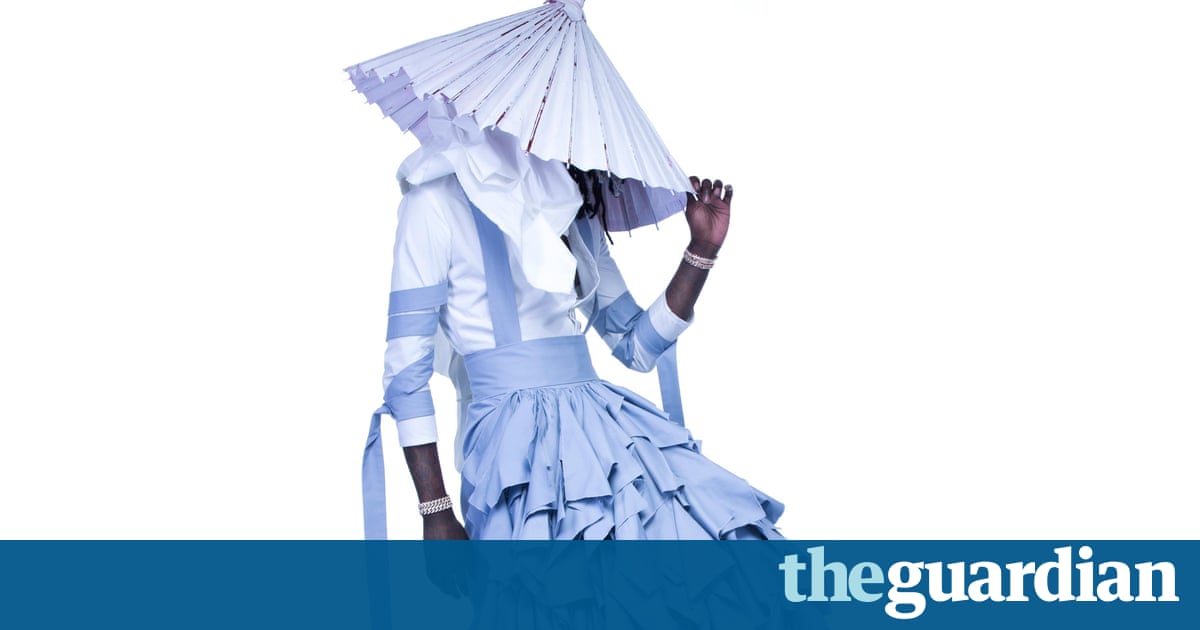 The build-up to the release of Young Thugs latest mixtape was dominated by debate about what to call him. A trailer for the project featured Thug (whose real name is Jeffery Lamar Williams) sat in an interrogation room that looked like it was straight out of HBOs The Night of, while detectives questioned him about his real name. It was gimmicky and a bit daft (he has said hell change his name if his mixtape sells more than 100,000 copies), but the real talking point came when the tape was released and Young Thug/Jeffery appeared on the front cover wearing a dress. These levels of hype are likely to have been orchestrated by Lyor Cohen, who manages Thug and has attempted to lower the rappers prolific output.
The mixtape itself isnt a huge change in direction. Theres his now-signature song titles referencing celebrities his most well-known track Danny Glover started the trend, and on Jeffery theres Riri, Swizz Beatz, and Floyd Mayweather. Most intriguing is the tribute to former Fugee Wyclef Jean, a track that opens the album and, over a half-time reggae beat, features Thug crooning out a long line of sexual boasts while ad-libbing noises that resemble a human imitating a horse. Its not the best start, and his collaboration with Gucci Mane and Travis Scott (on Floyd Mayweather) doesnt improve things more sexual boasting is trotted out over a flat, barely-there beat. On Future Swag, he does an impression of fellow Atlanta rapper Future that is shockingly accurate, and on Harambe possibly the best named rap song this year his voice almost cracks as he recalls a faltering relationship. Webbie, meanwhile, sounds as if it samples Kanye Wests Friends and features a stream of consciousness about, well, its not easy to say, but its something to do with expensive watches. The best moments as is usually the case with a Young Thug release are when he focuses on a hook and raps over an unconventional beat. Gucci Mane tribute Guwop is one of these moments, with a beat reminiscent of the ambient trap that Suicideyear specialises in, with guest appearances from Young Scooter and Migos, who flesh it out. Wyclef Jean himself appears on Pop Man and acts as an agony uncle, sharing cautionary tales of fame and relationships while warbling Jeffffffeeeeery which is a lot better than that sounds.
The tape finishes with Pick Up the Phone, which, like Calling Your Name, is an example of all the things Young Thug excels at coming together on one track. It features production made up of a kind of Auto-Tuned steel drum sound with a beat that is barely more than a click track. Working within those minimal parameters, he and Quavo from Migos carve out a track thats as catchy as it is inscrutable. Whether hes going by Young Thug or Jeffery, the artist formerly known as Thugger has carried on his run with a mixtape that features gems among run-of-the-mill trap fodder. The trick is going to be getting a 12-song album that crosses over and takes Thug from his current position of celebrated rap curio to genuine star. That, rather than a name game, looks like Lyor Cohens biggest challenge.
Read more: https://www.theguardian.com/music/2016/aug/31/young-thug-jeffery-review-inconsistent-but-worth-persevering