There's nothing Scrooge-like about this pre-holiday treat.
On Dec. 7, Disney XD released a teaser for the "DuckTales" reboot: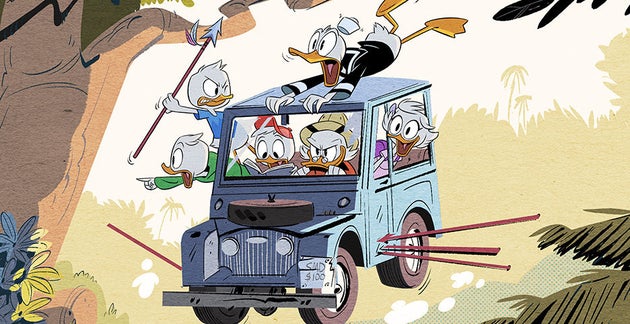 Disney XD
"DuckTales" 2.0
will pick up
where the beloved 1987 animated show, based on Carl Barks' comic books, left off. It will star Scrooge McDuck, his grandnephews Huey, Dewey and Louie, and Donald Duck going on high-flying adventures. Launchpad McQuack, Flintheart Glomgold and the Beagle Boys are also set to return.
Let's just hope this gem of a moment from the catchy intro makes it into the revival as well:
Read more: http://www.huffingtonpost.com/entry/ducktales-reboot-2017_us_5849a1d0e4b0905b34423e5a