Decision to make the DC superhero an honorary ambassador for the empowerment of women led to a petition and silent protest by employees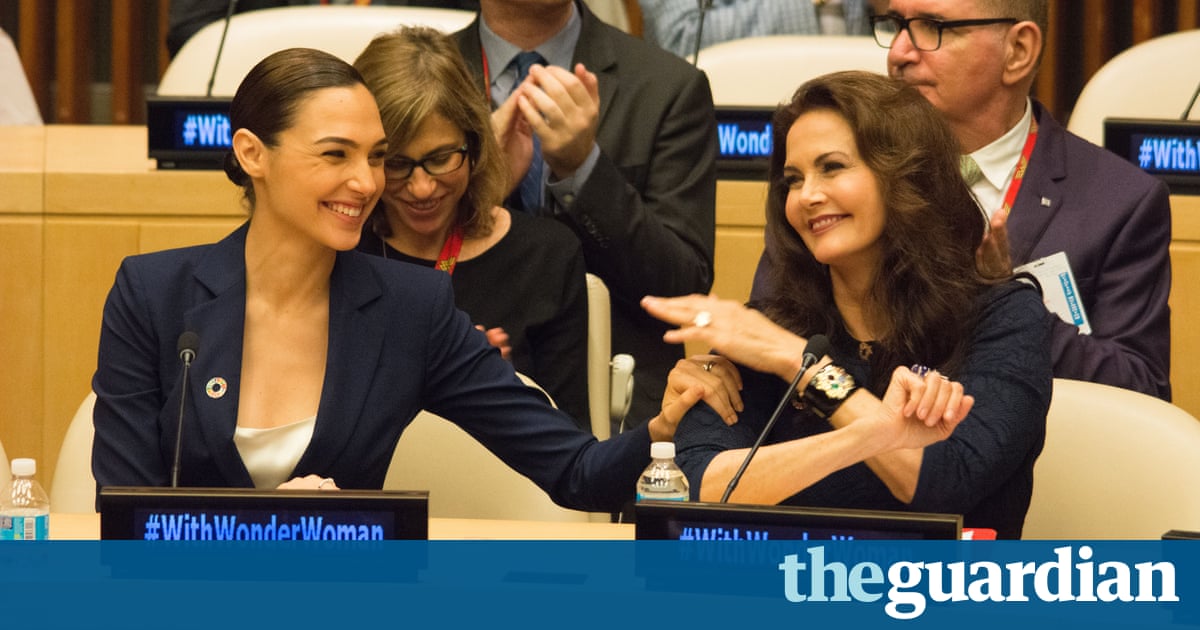 This is the most fun the UN has had, Im pretty sure right? Diane Nelson, president of DC Entertainment said at a ceremony appointing Wonder Woman as the United Nations honorary ambassador for the empowerment of women and girls. The ceremony was meant to honor the fight for gender inequality and the 75th anniversary of the character.
Not all agreed with her sentiment, as UN staff members protested against the appointment both inside the event and in the lobby of the building.
It was announced that Wonder Woman would become an honorary ambassador earlier this month, in support of the UNs sustainable development goal number five to achieve gender equality and empower all women and girls. The sustainable development goals were adopted by the UN in 2015 and hope to fulfill their agenda by 2030.
The news was met with both praise and criticism, and a petition was created by Concerned United Nations staff members asking the UN secretary general to reconsider. It mentioned concerns over her overtly sexualized image that is not culturally encompassing or sensitive.
The bottom line appears to be that the United Nations was unable to find a real-life woman that would be able to champion the rights of ALL women on the issue of gender equality and the fight for their empowerment. The United Nations has decided that Wonder Woman is the role model that women and girls all around the world should look up to, the petition read.
The petition, which had over 1,180 signatures by Friday afternoon, announced the plan for the silent but non-disruptive protest inside the Ecosoc chamber where the official ceremony took place.
Protesters entered the chamber at the start of the event, and stood with their backs turned and their fists raised. They walked out of the event about halfway through, but three women stood outside for a few minutes to speak about their actions.
Though they didnt intend to speak about their protest to the media, one, who was asked if the Guardian could mention her remarks anonymously, said she wished a real person had been chosen for the role of ambassador.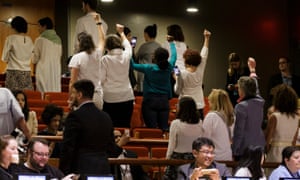 Read more: https://www.theguardian.com/books/2016/oct/21/wonder-woman-un-ambassador-staff-protest