Keith will play male-only concert in Riyadh while US president makes visit to ultra-conservative cradle of Islam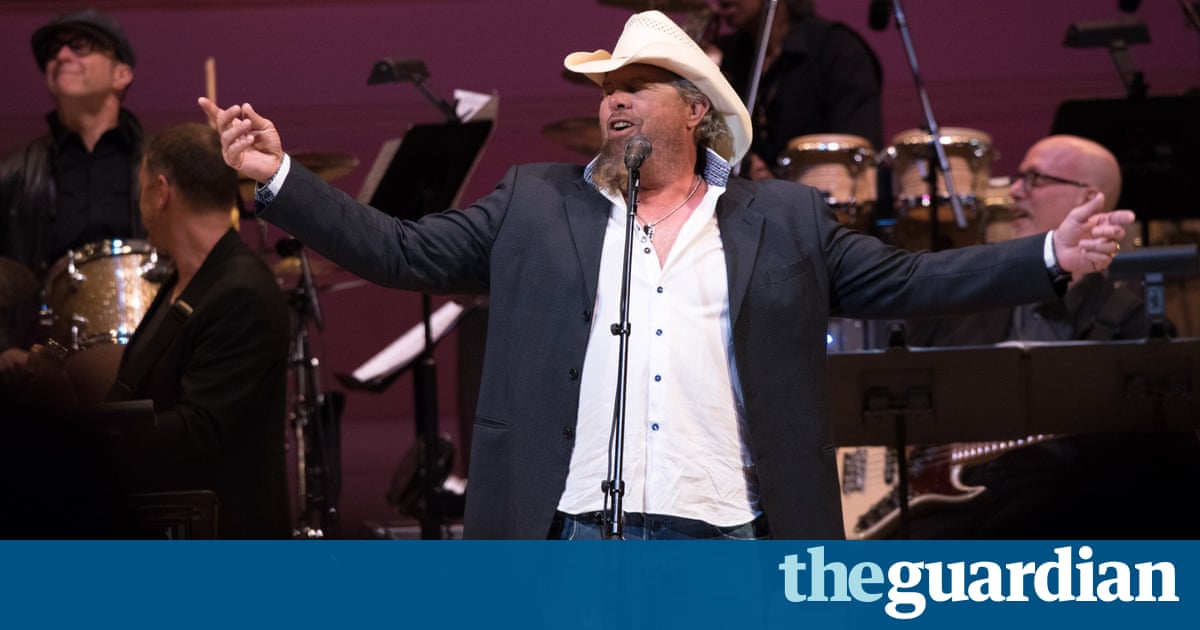 Country music star Toby Keith, celebrated in Middle America for his songs referencing communal drinking and patriotic fervour, will perform a free, male-only concert in Saudi Arabia to mark Donald Trumps visit.
Keith who frequently performs for US troops overseas, often raising his middle finger in the air in an unsubtle message to foreign adversaries will play in Riyadh on Saturday in a rare concert in the ultra-conservative cradle of Islam.
Keith will share the stage with Saudi singer Rabeh Sager, according to an advertisement circulated online.
An Arabian lute and American guitar unite in a star-studded night, said the advertisement.
The duo will perform for an audience made up only of men who should be above 21 and dressed in traditional Saudi thawb tunics. Access is free of charge.
Saudi Arabia which enforces a strict interpretation of Islam that includes a total prohibition of alcohol and a separation of men and women is an unlikely destination for Keith, who packs arenas in the heartland of the United States.
Keith, usually clad in a cowboy hat, has a long list of songs exploring the cathartic effects of alcohol including I Love This Bar, Whiskey Girl, Get Drunk and Be Somebody, Drinks After Work and Drunk Americans.
Beer For My Horses, one of Keiths best-known songs, sings of getting tough on crime and corruption.