The Season 11 "American Idol" winner was snarled in a lawsuit for years with the show's production company 19 Entertainment, stalling his music-making. It started in
January 2015, when Phillips challenged what he said were "oppressive" contracts for the Fox series, and alleged the production company "manipulated" him into accepting jobs. 19 Entertainment then filed a complaint saying that Phillips owed it upwards of $1 million.
The two parties settled in 2017, allowing Phillips to officially begin work on new songs ― his first since 2014.
Now out with his third album, "Collateral," Phillips is eager for a fresh start.
"It was scary at first … Before we released the first song — it was like, 'God, are people going to care anymore?' Then there are still some people who cared. So it felt good," Phillips told HuffPost at Build Series.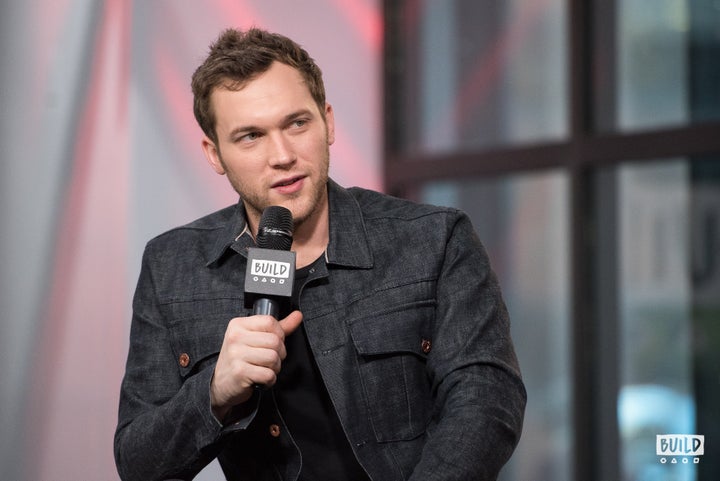 But there was a point when Phillips didn't know what his future would hold.
"I felt lost. You don't know where to belong," he revealed, adding, "It was a really tough time in my life … I was just sitting at home … A few months go by, then a year goes by. I'm writing, but it was really tough to write at first because I knew what I was wanting to say, but I couldn't really say it. I had this block. I got with a couple of people, a couple of people I trust, and we just started writing songs — songs that didn't even make the album … And they really helped me get through that."
Also on hand to guide him through the tough time was Phillips' wife Hannah. The longtime couple tied the knot in 2015, and went through the lawsuit together.
"I look at that lawsuit stuff almost as a blessing in a way because a lot of couples go through that first year of marriage — and we're really blessed to be where we're at," Phillips said. "Also, all we had was time … I was still writing, staying busy doing shows. But we were home a lot. We got to know each other in that first year of marriage really well … We got to figure out more things that we like and don't like about each other."
It was during that time that Phillips penned a love song for his wife called "Dance With Me," which is included on "Collateral."
"I wrote that for my wife for our first dance and she was crying like a baby," he revealed. "So I won that one. I cried before that. I was crying when I was trying to read my vows, but I couldn't make it through it. And she was like, 'Suck it up. Stop crying. This is my moment.' Then she was crying because it was the first time she heard the song. And I was like, 'Stop crying. Suck it up. This is my moment.'"
Phillips has come a long way since appearing on "American Idol" in 2012. The "Home" singer said the series not only gave him a platform to showcase his skills, but also allowed him to grow as a performer. Still, he remembered the competition being very competitive.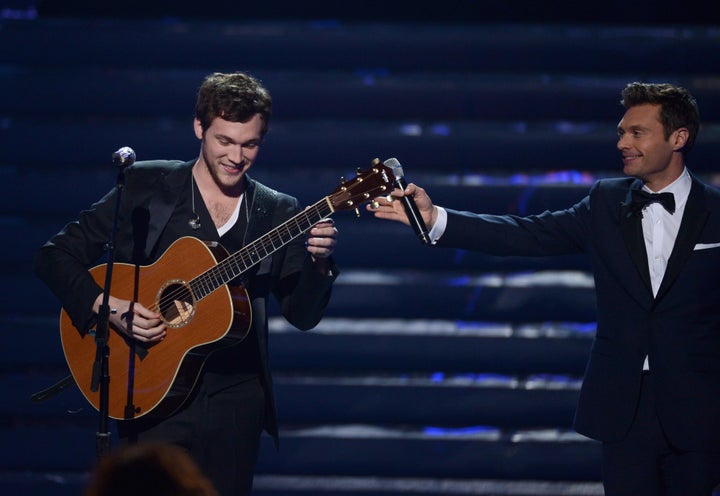 "Some people are very cutthroat in that competition. I didn't know what I was getting into. There have been people there that have tried out for it for many years. Some people are really hard core into it. It's like 'The Hunger Games.' … For me, it was a good learning experience being on live television. I just went from playing fraternities and bars and anywhere else that would take me," he said, adding, "It was a good step because I know what it was like to have no one there to go listen to you. I think it's good … to know how it feels to suck and not have anyone to listen to you. Because it makes you appreciate when people show up and sing songs that you write."
These days, Phillips' fans come to his shows and sing along to his songs ― the new ones included. No longer stuck in a rut, Phillips plans to spend the bulk of 2018 on tour, with his wife by his side.
"I got married with a lawsuit. Then when it was finally over we were like, 'OK, so, we can be married without being in a lawsuit? Sweet. How do we do this?′ … We smoked a cigarette. We don't smoke. And we had good cigarette outside."
<
div class="content-list-component" bn-content-list-text yr-content-list-text text">
Watch the full Build Series interview below.