As the 80s star of Beetlejuice and Heathers returns with a plum role on Netflix, we chart her troubled career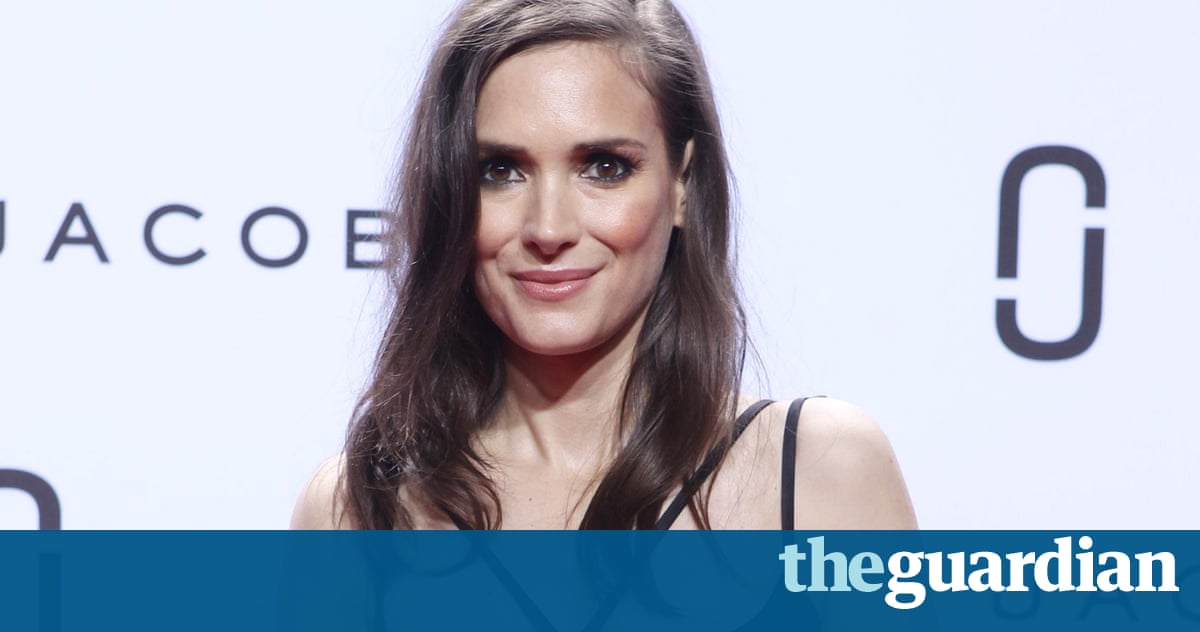 Next month sees the arrival of the Netflixs drama Stranger Things, a much-anticipated supernatural chiller about a missing boy, which pays homage to everything from Twin Peaks to Poltergeist and has been described by US critics as looking like the show Steven Spielberg and Stephen King never made.
It also marks the next, and perhaps most important, stage in Winona Ryders return to Hollywoods spotlight. Now 44, Ryder has spent the past few years slowly rebuilding her career since it imploded in the early years of this century with a conviction for grand theft, shoplifting and vandalism amid rumours of prescription drug addiction. (She was subsequently sentenced to three years probation and ordered to undergo drug counselling.) Since then Ryder has taken a low-key approach to her career. There have been small but well-received roles in films such as Darren Aronofskys Black Swan, Rebecca Millers The Private Lives of Pippa Lee and Ariel Vromans crime thriller The Iceman. Last year she provided solid support as an ambitious but pragmatic politician in David Simons TV series Show Me a Hero.
In Stranger Things she takes a crucial role as the mother of the missing boy. Its a solid part and one that makes great use of Ryders ability to be simultaneously steely and fragile. It also serves as a reminder of just how much impact Ryder had on the big screen in a relatively short space of time. At her best she had a rare emotional intelligence, the ability not just to overwhelmingly feel the part she was playing but also to make those watching relate to that emotion and believe it echoed their own.
In just five roles, all of them before she turned 20 goth princess Lydia Deetz in 1988s Beetlejuice, sarcastic former mean girl Veronica Sawyer in Heathers (also 1988), poetry-writing outsider Dinky Bossetti in 1990s Welcome Home Roxie Carmichael, lovelorn cheerleader Kim in Edward Scissorhands (1990), and the emotionally conflicted Charlotte Flax in Mermaids (1990) Ryder carved out her own distinct persona. She was the ultimate neurotic girl outsider, the black-clad antidote to every perky John Hughes heroine and the actress every angry teenager worth her smudged black eyeliner and Doc Marten boots claimed as her own. All successful actors have their shtick: Ryders worked because it wasnt an act.
Born Winona Horowitz and raised in a commune in northern California, she was brought up in a bohemian world where her godparents included the 60s guru and LSD advocate Timothy Leary he took me to ball games, he made me do my homework; it was very, very protective and very fun, she said in an interview in 2013. Beat poets Allen Ginsberg and Lawrence Ferlinghetti were also regular visitors.
Tormented at school for being different I wasnt just bullied I was straight-up beat up I had six stitches and a fractured rib, she told the Daily Beast last year she grew up obsessed with the classic movies she watched on repeat. They gave me a tingling feeling when I watched them, she told Seventeen magazine at the height of her career. I wanted to be part of them, even the ones with tragic endings. Her other great obsession was the reclusive author JD Salinger. She has admitted to reading Catcher in the Rye more than 50 times small wonder she could deliver Holden Caulfield-esque lines such as Dear Diary my teenage angst bullshit has a body count in Heathers with conviction and verve and once told an interviewer that Me and Holden are like this team.
That ability to wear her most painful emotions so openly made Ryders early career. She had to fight for the lead in Heathers writer Daniel Waters notoriously felt she wasnt attractive enough yet it is impossible to imagine any other actress pulling off that balance of furious, frustrated intelligence, self-mocking one-liners and the hungry need for the world to prove itself better and stop letting her down.
Yet the very ambivalence towards acting that made Ryder so intriguing to watch was also the thing that all but destroyed her career. I always just really wanted to be a good actress, she told the Daily Telegraph in 2014.
Fame can be incredibly isolating there was a time when I would go for a hike and I wouldnt even know that I was being photographed. It was actually pretty weird and traumatic. Iwas so young that I didnt understand what was going on.
Dating Johnny Depp, whom she first met in 1989 when he was 26 and she was 17, didnt help matters. By the end of that year they were engaged. Depp had Winona Forever tattooed on his arm (later amended to Wino Forever), and Ryder was part of the hottest, wildest and most whispered about couple in town. When I was young I was the sweetheart of the press, she told Harpers Bazaar in 1990. Then I became engaged to Johnny and its been bad ever since. (She has maintained a discreet silence about her one-time fiancs most recent bad press).
At the time, though, the romance with Depp only added to her mystique, fuelling the sense that she was Generation Xs very own grunge princess, the prototype manic pixie dream girl, complete with much-imitated pixie cut. By 1993 the engagement was off and Ryder began a series of high-profile romances with musicians (alongside Salinger and movies, music was her third great love). She was rumoured to be the inspiration for everything from Ryan Adamss Cry on Demand to Becks Lost Cause, and Courtney Love supposedly joked that youre no one in music until youve feuded with me or slept with Winona. The 1994 film Reality Bites even tried to parlay Ryders brand of thrift shop cool into a hymn for the grunge generation, with mixed success.
As everyone scrambled to pin down her appeal, Ryder herself appeared increasingly reluctant to play the fame game. Having worked relentlessly throughout her teens, shed dropped out of The Godfather III in 1990 amid talk of exhaustion, and in 1997 took two years off after filming Alien: Resurrection, claiming later that she hadnt read any scripts she enjoyed. The few interviews she gave around this time hint that she felt increasingly torn between that desire to be a really good actress and a hatred of the celebrity-celebrating flipside of the dream.