Cartoon for How to become a congressman tutorial was based on photo taken after a fundraising event but website says illustrator got the skin colors wrong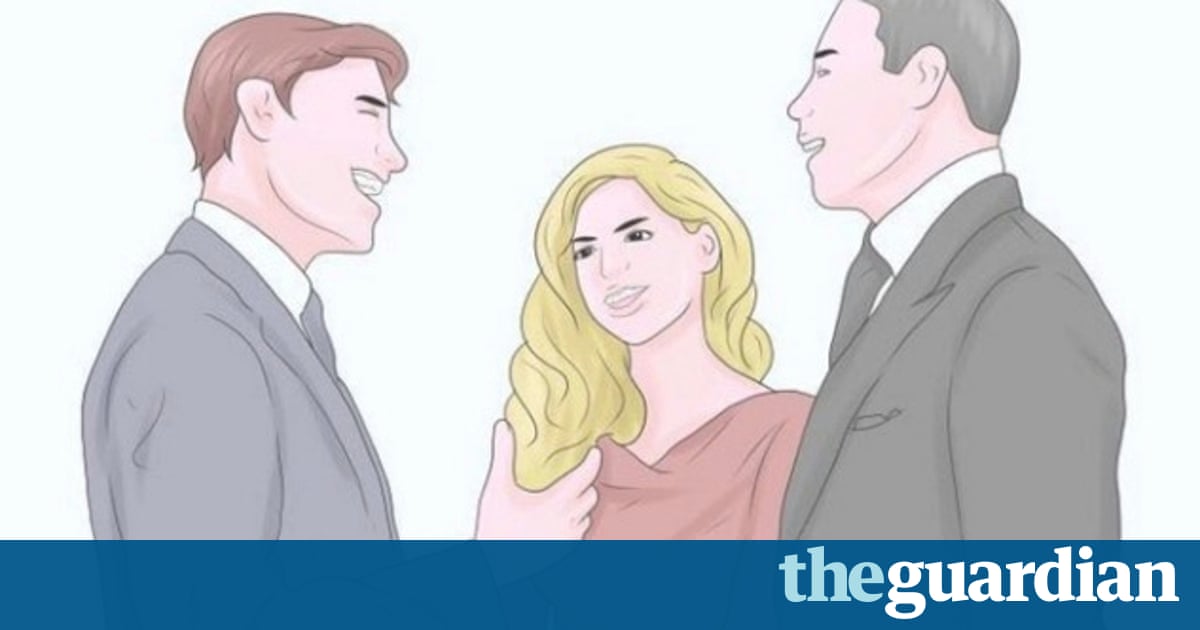 The how-to website WikiHow has apologised for a disgraceful cartoon showing Barack Obama, Beyonc and Jay-Z as white people on an article about how to become a congressman.
Billed as the worlds leading how-to website, wikiHow publishes crowdsourced instructional articles on a wide variety of subjects.
Illustrating its seven-point tutorial on How to become a congressman was a cartoon rendition of a photograph of Barack Obama with Beyonc and Jay-Z that depicted all three individuals as white.
Screenshots comparing the cartoon with the original image, taken after a fundraising event in New York in 2012, was circulated by a Beyonc fan account on Twitter on Monday.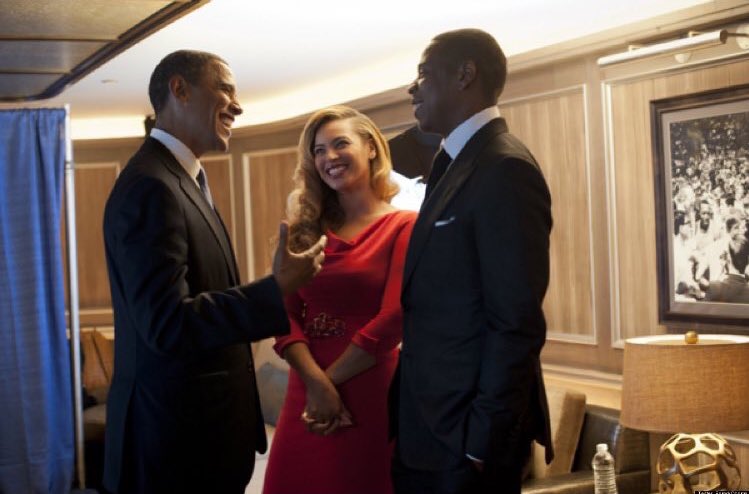 A representative of wikiHow responded on Twitter, calling the image disgraceful and stating that an investigation had been launched into its origins.
In a fuller apology and explanation tweeted on Wednesday, a representative said wikiHow was disgusted and ashamed to have published the image, but that it did not believe it to have been intentionally whitewashed.
When we saw the whitewashed image of Obama, Jay Z and Beyonc, we were disgusted and ashamed. It never should have been on wikiHow.
Jack Herrick, the founder of wikiHow, told the Guardian that the image had been removed, as well as the instruction it accompanied (schedule and attend fundraising events), because the article was being re-written and re-illustrated.
According to the tweeted statement, WikiHows investigation had found that the image was created in January 2014 by a team of illustrators.
One person sketches, the other person colors. The sketcher sent the colorist a black and white sketch. The colorist did not know the race of the models [and] wasnt aware it was Obama and Beyonc. We dont think the illustrator intentionally whitewashed here.
This doesnt excuse the fact that we hosted a terrible image on wikiHow and we needed more diversity on that article, period. Were talking with our illustrators to prevent recurrence and encourage diversity. Especially in positions of power.
Herrick said that wikiHow had issued a style guide in September 2014 that requested more gender and ethnic diversity in images, and since then pushed our requests for diversity further and further.
The 2016 style guide strongly encourages illustrators to be mindful of diversity and asks that they strive to achieve 50:50 male to female character ratio; no more than 50% of characters with white or light-coloured skin; and a variety of body types and, when applicable, ages.
Weve improved a lot on this issue over the last three years, said Herrick. You can and should expect wikiHow to be even better about this in our future work.
The site is infamous for its often bizarre illustrations, which are often circulated without context for comic effect on Twitter, Tumblr and elsewhere on social media.
An online game matching cartoons with the titles of the wikiHow article they accompanied went viral in April last year.
Read more: https://www.theguardian.com/music/2017/jan/25/wikihow-apologises-for-turning-barack-obama-beyonce-and-jay-z-white