As storm clouds gathered over the White House, the president retreated to his safe space: a stadium rally to rile his base and celebrate Trump the showman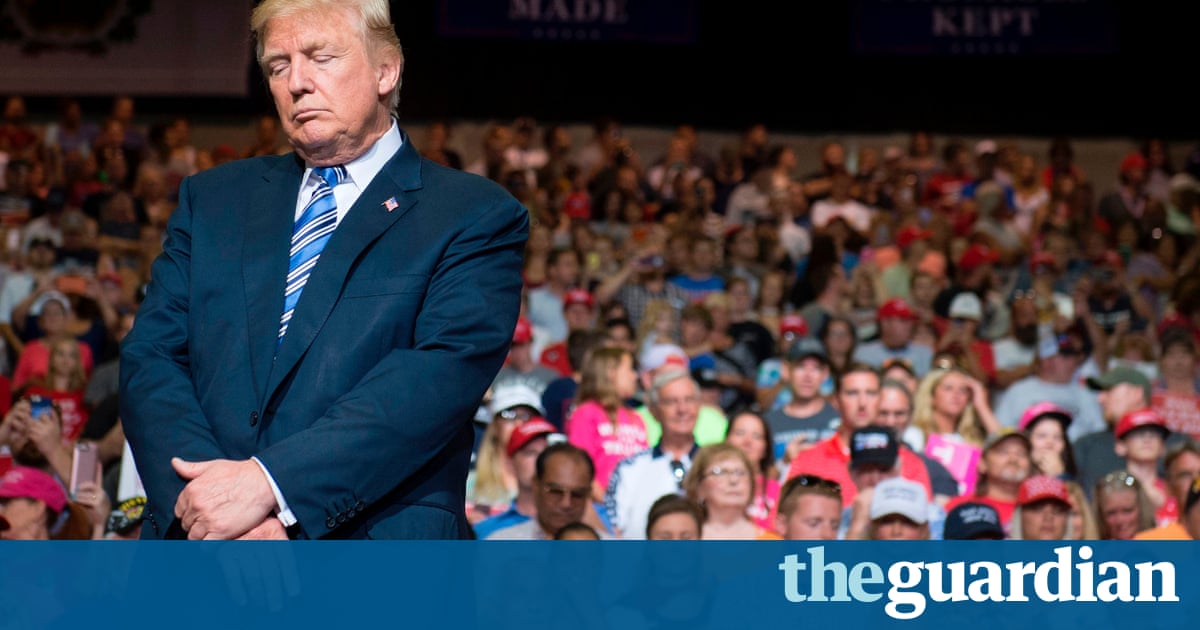 Country roads, take me home
To the place I belong
West Virginia, mountain mamma
Take me home, country roads
The crowd erupted as John Denvers 1971 song filled the arena. Behind a black curtain, beneath a blue Make America great again! sign, Donald Trump was preparing to make his grand entrance.
I know when hes waiting to come out his heart is pounding because hes coming to a field of love, said Gene Huber, 47, a former used car salesman who was attending his seventh Trump rally. The rallies fuel him up.
Enter the showman, big, besuited, orange-topped, slowly traversing a black ramp to centre stage. The American president was greeted by roars as if for a rock star or sporting hero. He clapped in time to chants of Trump! Trump! Trump! from the 9,000-strong crowd. When he held aloft a black sign that said Trump digs coal, the cheers somehow became even louder.
The election might have finished nine months ago but Trump is still on the road and still bashing Hillary Clinton. Thursday nights rally in Huntington, West Virginia, was his seventh since becoming president, each in a different state that voted for him. With a formidable domestic and foreign policy in-tray waiting for him back at the White House, why does he still do them?
Trumps ego, his love of televised spectacle, his need for a shot of adrenaline and his hunger for another victory in 2020 are all part of the story, but in Huntington there appeared to be a more utilitarian some would say sinister purpose. Hours after it was revealed that special counsel Robert Mueller had convened a grand jury in Washington to investigate the Trump campaigns alleged collusion with Russia, the president rallied his base against what he claimed is a politically motivated ruse.
We didnt win because of Russia; we won because of you, he insisted. Have you seen any Russians in West Virginia or Ohio or Pennsylvania? Are there any Russians here tonight, any Russians?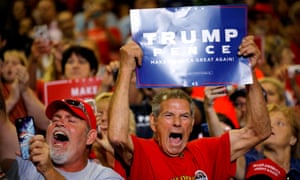 Read more: https://www.theguardian.com/us-news/2017/aug/05/donald-trump-rallies-supporters-west-virginia