The Spanish YouTuber Chusita gives young people honest, down-to-earth advice on sex in her new book, This Is Not a Sex Book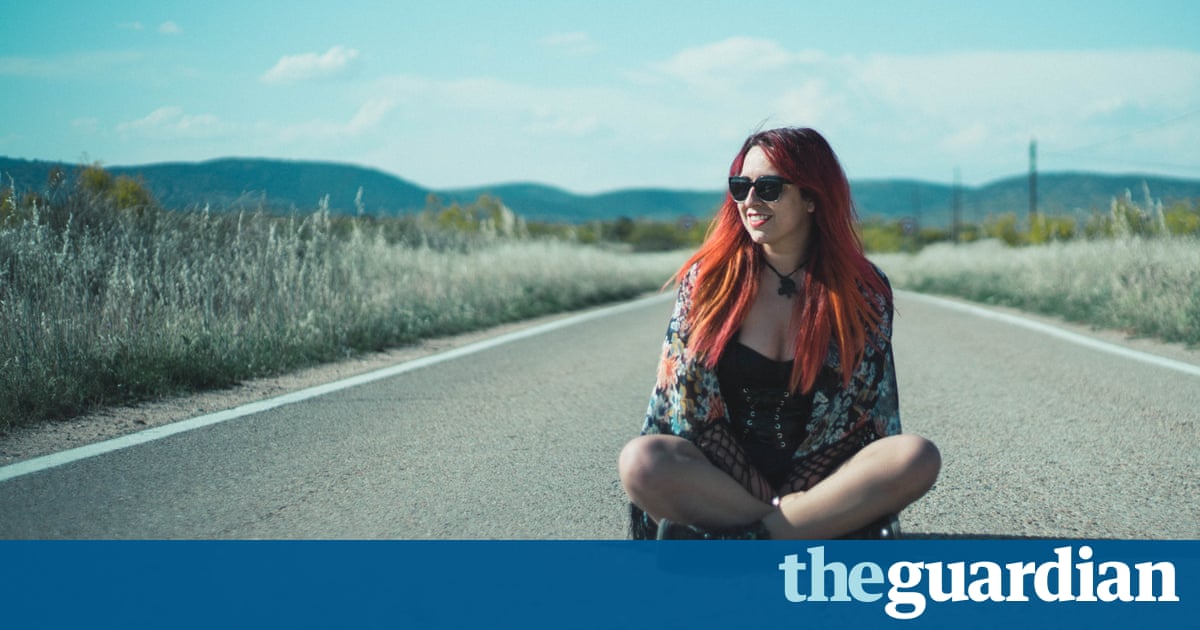 At a recent book signing in Barcelona, Spanish YouTuber Chusita was approached by two parents with their teenage daughter.Although Chusitas book is a sex guide for her teenage fansand followers, she sometimes hears from parents who thank her for writing it, and for helping them broach a difficult subject. Some have told her theyve sat down with their teenage children and read it together. This time, though, the parents wished to thank her for a different reason.
Loudly, in front of the whole crowd, they said theyd bought the book for their daughter, but decided to read it first to check it was OK, says Chusita. They then told everyone how much they loved the book and that it had rekindled their sex life. Their daughter stood beside them, completely mortified!
In some ways, Mara Jess Cama, Chusitas real name, is similar to the UK vlogging sensation Zoella although a much less polished version. The apartment she shares with a friend in Madrid is a long way from Zoellas 1m house in Brighton. When we talk, she wears no makeup and her YouTube channel, Chusita Fashion Fever, is a fun, imperfect mix of unsophisticated pop covers (Adeles Hello in Spanish anyone?), confessionals, random musings and straight-talking agony aunt-style advice.
Her book This Is Not a Sex Book: The Uncensored Manual for All Things Intimate was published last year in Spain, where it sold well. It has since been published across Latin America, as well as the US, Holland, Germany, Italy, Slovenia, the Czech Republic the list goes on. Next week its published in the UK.
Its an odd read. In some ways its sweet, almost innocent with cute quizzes, comic-strip storylines, emojis and fun facts such as the worlds largest penis or the mating habits of seahorses. There are chapters to help teens to navigate todays complex modern relationships (hook-ups, sexting, friends with benefits, etc). And then theres the lowdown on actually doing it masturbation (male, female and mutual), sex toys (real and improvised), sex (vaginal, oral and anal) Perhaps its pitched perfectly at todays youth, the internet generation, who on one level know everything, yet In Real Life (#IRL) may be no more sophisticated than the generations before them.
According to Chusita, its aimed at young people aged 14 to 20 (her fanbase) who havent had much or any sexual experience, but who want to be fully informed when they do. She based it on the kinds of questions she is asked on her channel and also what she wished shed known herself but had to learn by trial and error.
Chusita, 30, who dropped out of school, certainly never imagined or planned this career path. She grew up in Madrid, the youngest of six siblings, and was educated in a convent primary school and a secular state secondary.
The vlogging began when she was 21, living with her then boyfriend and his family, and working as a receptionist. My boyfriend and I werent getting on well. Work was busy. Problems piled up and I started to get depressed, she says. I went on antidepressants and for seven months lay around feeling low.