Founding father Alexander Hamilton has become the unlikely star of a hit hip-hop Broadway musical. Coming to the UK next year, its portrayal of immigrant inclusiveness could not be more timely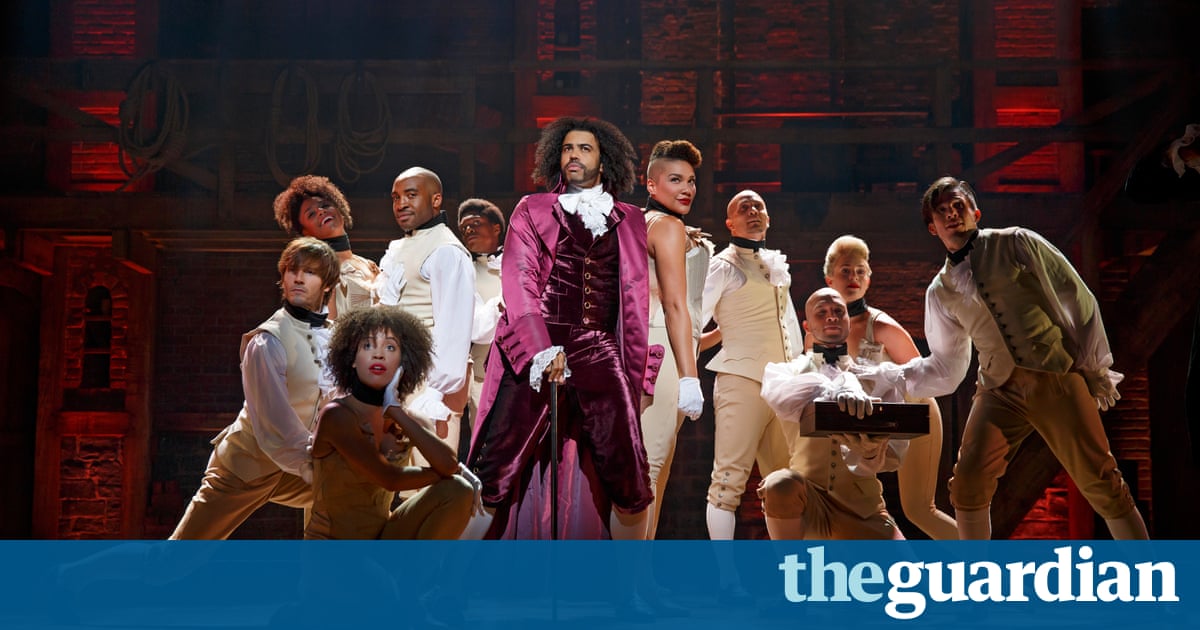 On the evening of 23 June, I happened to be in a theatre in New York, watching a musical about a man who exhorted his country first to revolution and then into a federal union. While King George III was singing, Oceans rise, empires fall / We have seen each other through it all, across the ocean, Britain was voting to leave the European Union. When Hamilton: The Musical brings its story of the American revolution to London next year, its certain triumph is going to create all kinds of historical ironies.
Hamilton is the kind of transformative theatrical experience that has only happened a few times in the history of American musicals. It joins the likes of Show Boat, Oklahoma! and West Side Story as game changers, innovative productions that forever redefined what came after them. Unlike most of its predecessors, however, Hamilton was created by one man, LinManuel Miranda, who wrote the music, lyrics, and book about the musical (only Stephen Sondheim can claim as much, and none of his shows were such blockbusters). Hamilton fuses American history with current politics, using a soundtrack of American popular music and one of the most inventive librettos ever written. The result is that nearly every song in the show works as a complex historical concert, layering musical pasts with the musical present, just as the historical past mingles with the political present. In less than two years, it has exploded all box office records it has sold $1bn worth of tickets and won every theatrical prize (including the Pulitzer prize for drama), garnering the kind of hyperbolic praise that no production can possibly live up to. But Hamilton exceeds its own acclaim.