<figure class="media-landscape" no-caption full-width lead">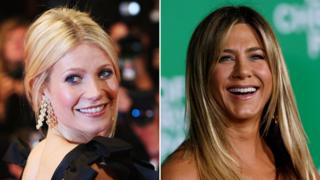 Image copyright Reuters/Getty
Did your day begin with a workout, meditation and a breakfast worthy of an Instagram showing – all before getting to work? If not, you'll need to shape up to make it on to the glossy pages of magazines.
We've all rolled our eyes while reading those celebrity day-in-the-life interviews – with the inexplicably early starts, heavy exercise and distinct lack of caffeine as standard.
Beauty editor of Red Magazine, Rosie Green, is one of the latest to share her morning rituals. Hint: there's not a soggy cornflake in sight.
After rising at 06:00, there is an early morning run, "lots of cuddles", "pimped-up porridge" – think fruit and nuts rather than golden syrup – a school drop-off and "just enough time to tong my hair".
This insight led fellow parent and children's author, Pip Jones, to think about her own routine.
<div id="bbccom_mpu_1_2_3″ class="bbccom_slot" mpu-ad" aria-hidden="true">