Jacob TV has created a multimedia opera that splices the voices of Trump, Putin and more with music, building into a kaleidoscopic portrait of American media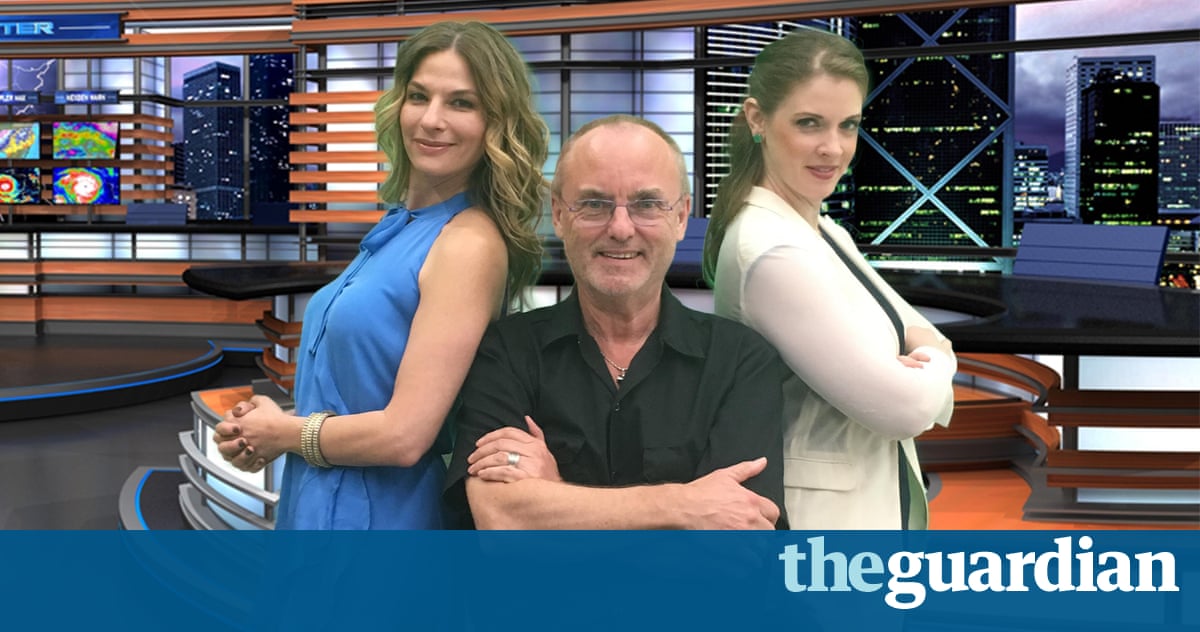 When Jacob TV sits down to watch the news, hes less interested in learning about the state of the world than being entertained. Its amusement, especially Fox News, says the Dutch composer. I cant believe people think like that. And I cant believe people buy it. But buy it they do, and lucky for TV (short for Ter Veldhuis), because thats what hes selling with his open-ended multimedia opera, The News, at Santa Monicas Broad Stage for three performances, beginning on Sunday. A mash-up of news clips edited for content and rhythm performed by anchor women soprano Maeve Hoagland and rhythm singer Loire Cotler, The News is scored to Ter Veldhuiss delirious postmodern mlange of minimalism, pop, rock and jazz.
World figures like Barack Obama, Angela Merkel and Vladimir Putin are spliced with anchors like Wolf Blitzer, Megan Kelly and Bill OReilly, audio from the news clips, the band and the live singing anchors all combining in the music. Not surprisingly its often hilarious, ironic, tragic and sometimes poignant, as when an ad for artificial tears implies we may be all cried out over the state of things.