The real mystery of this 1930s cult thriller is not its murder, but the identity of its writer. So, asks Jonathan Coe, who was Cameron McCabe and what were the facts behind his fiction?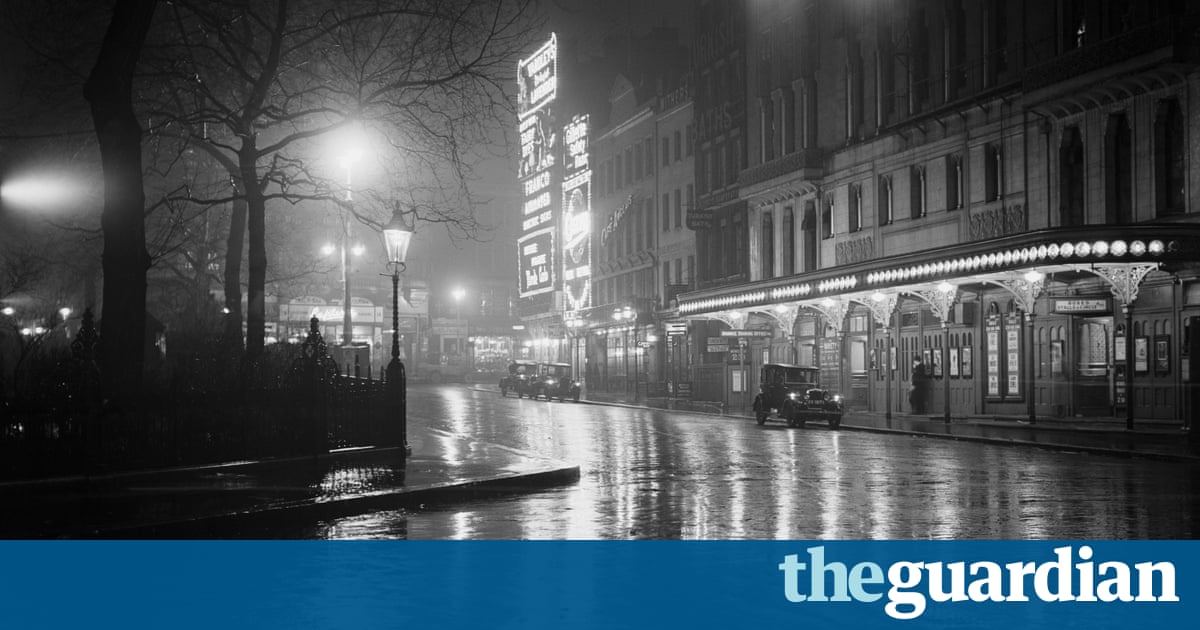 This extraordinary work of postmodern fakery from the golden age of detective fiction was last reprinted 30 years ago, and in the intervening decades has acquired a legendary status. Introducing the book to those who havent read it yet, without revealing too many of its various secrets, is not an easy task.
It would be a terrible breach of protocol, after all, to give away the ending of a mystery story; and yet it would be hard to decide, in any case, what the ending of The Face on the Cutting-Room Floor actually is one of the books many peculiar qualities being that the enigmas surrounding it do not come to a halt on the final page.
In this novel, reality and fiction bleed into one another in the most disorientating way. Of course its on one of its levels a murder story, so I will not do anything so crass as to reveal the identity of the murderer; but the identity of the author which lay hidden for more than 30 years after publication is in some ways the central mystery, and the more intriguing one. There seems to have been no particularly feverish rush of speculation when the name Cameron McCabe appeared on the British crime-writing scene, for the first and last time, in 1937, even though several reviewers remarked on the unusual nature of his book.
It was enthusiastically reviewed by Ross McLaren and Herbert Read, who called it a detective story with a difference. Mention was made of the fact that the story did not proceed or indeed resolve according to the normal rules of detective fiction; that the authors name was also the name of the principal character, and that the concluding fifth of the book was in fact an epilogue, purportedly written by a journalist friend of the narrators, commenting on its literary qualities and setting it within the context of recent trends in crime writing.
But just as much attention was focused on the story, which centres on an act of murder at an unnamed London film studio. An actor called Estella Lamare, already effectively killed off by a vindictive producer who has decided to excise her role completely from his latest picture, is found dead in the cutting room: her death has been captured on film by an automatic camera but the reel has gone missing. The subsequent investigation ranges from the streets around Kings Cross to the nightclubs of Soho, from tranquil, verdant Bloomsbury to the docks of the East End.
If Cameron McCabe was praised for the originality of his first entry into the crime genre, and for his novels strong sense of place, reviewers might have been surprised, and even more impressed, had they learned upon whom they were bestowing their acclaim. For the author of The Face on the Cutting-Room Floor was only 22 years old when it was published and just four years earlier he had barely been able to speak a word of English.
His name was Ernst Wilhelm Julius Bornemann subsequently anglicized to Ernest Borneman and he had arrived in London as a communist refugee from Nazi Germany in 1933. In Berlin he had already made the acquaintance of Bertolt Brecht and worked for Wilhelm Reichs Socialist Association for Sexual Counselling and Research. Somewhere along the way, either in Germany or London or both, he also worked as a film editor and acquired a reputation as a virtuoso of the cutting room. Borneman was widely read in European literature and, once settled in London, wasted no time bringing himself up to speed with developments in English-language writing, discovering a particular affinity with Hemingway and Joyce, not to mention American crime writers such as Carroll John Daly and Dashiell Hammett. This presumably explains the distinctive, sometimes highly eccentric style of The Face on the Cutting-Room Floor, which despite being set in an English film studio of the 1930s (which evokes images, perhaps, of genteel musical comedies performed in perfect RP accents), combines laconic, hardboiled dialogue with extended stream-of-consciousness passages, all filtered through the skewed phraseology of someone whose acquisition of English was still, to some extent, a work in progress.
Borneman was a man of formidable intelligence who, like many a postmodern writer before and after him, loved the narrative energies of crime fiction while wanting to remain aloof from its conventions and simplicities. This is the tension that explains, I think, the formal idiosyncrasies of The Face on the Cutting-Room Floor.
It begins briskly enough, with a crisp, punchy dialogue between narrator McCabe and producer Bloom, followed by an important chance encounter with a stranger outside Kings Cross station, on one of those last evenings in November with the feel of July or August and the sky orange and heavy. We then get a long and evocative sequence following our hero on a nights adventures through bohemian Soho, and then there is the discovery of the murder itself, the next morning. After that, however, things start to get weird. You keep expecting the story to move forward and it doesnt, really.
Inspector Smith of Scotland Yard turns up to take over the case and we are drawn into a protracted battle of wills (alternately referred to as a fight and a game) between him and McCabe. The minutest details of the case who saw what, who was where and at what time are combed over again and again. Hardly any clues are offered, or deductions made. The story starts to become an exercise in reconciling different perceptions of the same event.
And then there is the epilogue. The idea of bringing in a (fictional) literary critic to offer an assessment of the manuscript doesnt exactly suggest that McCabe is a disciple of Dorothy L Sayers or Raymond Chandler: instead it calls to mind Alasdair Gray and his slippery creation Sidney Workman, who often pops up at the end of Grays novels to provide a commentary and footnotes. And when McCabes critic starts making general observations about the crime genre, such as The possibilities for alternative endings to any detective story are infinite, we are reminded that only two years separate The Face on the Cutting-Room Floor from that true masterpiece of early postmodernism, Flann OBriens At Swim-Two-Birds, whose opening paragraph concludes: One beginning and one ending for a book was a thing I did not agree with. A good book may have three openings entirely dissimilar and inter-related only in the prescience of the author, or for that matter one hundred times as many endings.