The eagerly awaited reboot replaces the four male characters of the original with women. Could it be a game changer for Hollywood? Everyone needs to step up, says its director, Paul Feig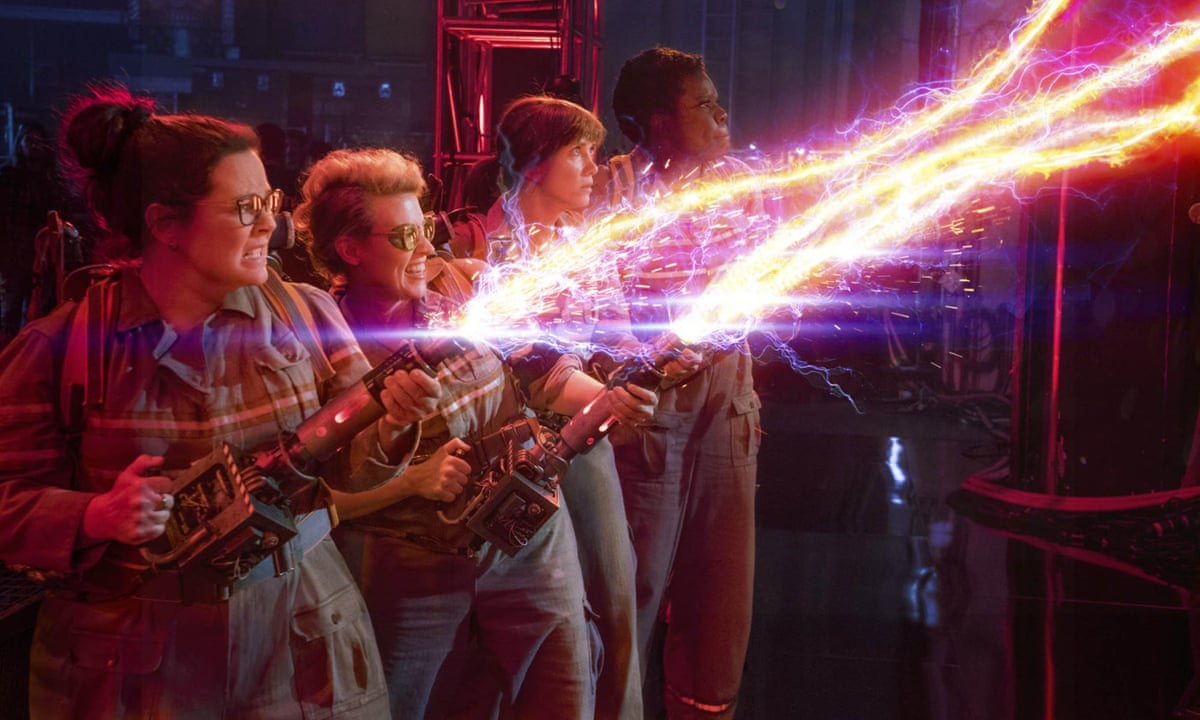 Wednesday 27 April was Administrative Professionals Day, formerly National Secretaries Day an annual celebration begun in the US in 1952. A heavily gendered date, it is traditionally an opportunity for florists and chocolatiers. But this year, a movie grabbed a slice of the pie. That movie was Ghostbusters, the forthcoming reboot of the beloved supernatural comedy that sees Melissa McCarthy, Kristen Wiig, Leslie Jones and Kate McKinnon don the jumpsuits once worn by Bill Murray, Dan Aykroyd, Harold Ramis and Ernie Hudson.
In Ivan Reitmans 1984 original, the secretary was Janine: goggle glasses, pixie cut, questionable telephone manner (Waddya want?). In Paul Feigs version, its Kevin: a ditzy blond hired for his hunkiness not his shorthand. The clips released to coincide with Administrative Professionals Day Kevin baffled by the phone, botching the tea run, eagerly drafting inappropriate logos (think busty ghosts) brilliantly showcase the gender flip that is one of the movies key USPs.
The step-change can still leave you giddy. Twelve months ago, Chris Hemsworth, the actor who plays Kevin, was in every multiplex as Thor, he of the unreconstructed chivalry and massive mallet. Off screen, we were still in the early days of the gender inequality debate sparked the previous winter by the revelation that Jennifer Lawrence was paid less than her American Hustle co-stars, and stoked by Patricia Arquette, who called for pay parity in her Oscar acceptance speech.
The debate faded a little as other industry inequalities took the spotlight, but it still smoulders on, , and reignited recently by Daniel Radcliffe and Scarlett Johansson. The thing I cant help but think, said Radcliffe, is what guy is sitting in a studio somewhere thinking, Lets fuck the girls out of some money? New studies revealed only one in five European films is directed by a woman and all movies being made by two major Hollywood studios (Sony and Paramount) over the next two years will be directed by men.
Yet the schedules tell a different story: although most women may still be getting a rough deal backstage, at the cinema, female films are front-and-centre. Not just that. These are female-led films that dont just feature women mopping up after one anothers heartbreaks, but exploring their own careers and, crucially, their friendships with each other.
So we have the return of Bolly bezzies Edwina and Patsy in Absolutely Fabulous: The Movie; Tina Fey and Margot Robbie bonding beneath the bombs in Whiskey Tango Foxtrot; Kate Beckinsale and Chlo Sevigny cackling happily in Love & Friendship, Greta Gerwig snuggling with one-time love-rival Julianne Moore in Maggies Plan; Mila Kunis and Kristen Bell swapping horror stories in Bad Moms, and Bell (again) enjoying a slow-burn buddy-up with Melissa McCarthy (again) in The Boss.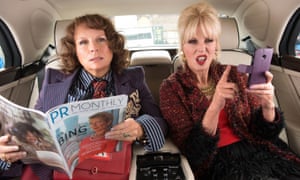 Read more: http://www.theguardian.com/culture/2016/may/01/who-ya-gonna-call-why-ghostbusters-is-leading-the-charge-for-female-buddy-movies