As Clinton has all but locked up the Democratic presidential nomination, many are starting to wonder what the general election ticket might look like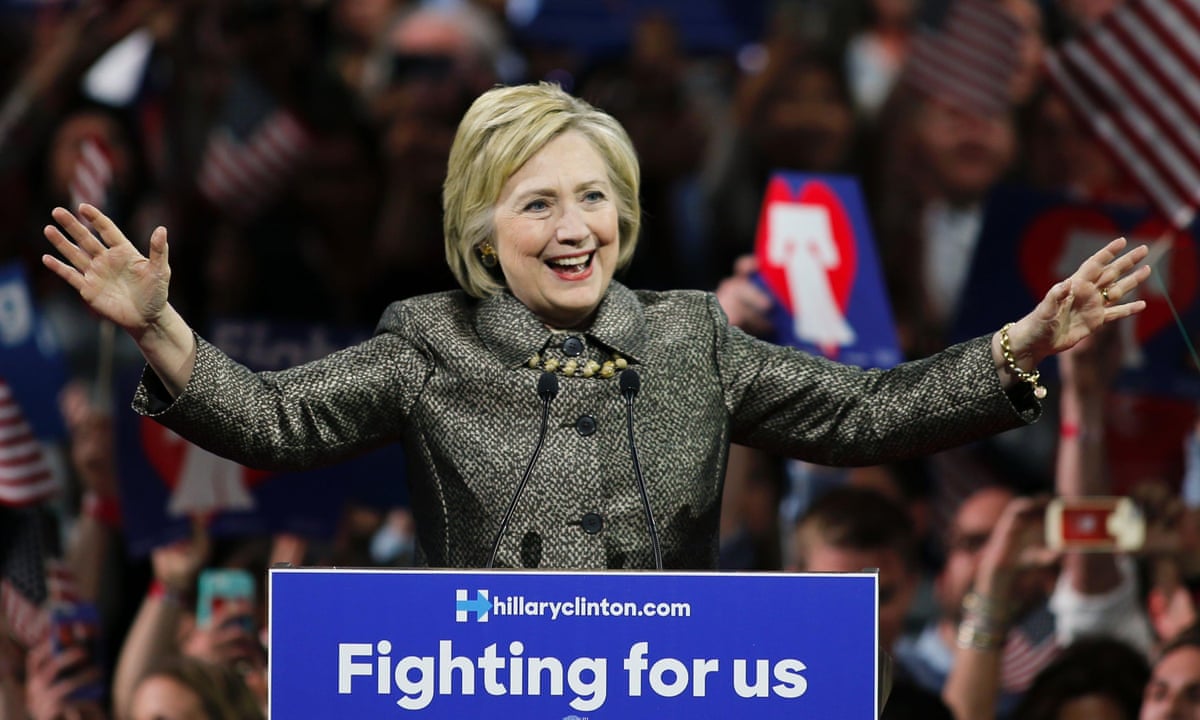 Hillary Clinton emerged this week as all but certain to secure the Democratic partys nomination for president after a drawn-out and at times contentious battle with Vermont senator Bernie Sanders.
And with just seven weeks remaining in the presidential primaries, Clintons campaign has begun to pivot toward the general election a process that will include selecting a running mate ahead of the Democratic convention in Philadelphia this July.
Ted Cruz drew headlines for taking the unusual step of naming his vice-presidential pick, despite lacking a plausible path to his partys nomination in an increasingly forlorn effort to stop Donald Trump.
As the Texas senator stood alongside Carly Fiorina, the former Hewlett-Packard CEO who dropped out of the Republican race in February, a new wave of speculation was launched about what the Democratic ticket might look like.
For Clinton, a diverse bench offers a wide array of possibilities ranging from rising stars within the party to calculations rooted in demographics and the electoral map in November.
Allies have floated senators from key battleground states, such as Tim Kaine and Mark Warner, both of swing state Virginia, and Sherrod Brown, a senator from Ohio who is also popular with the progressive wing of the party.
Some have suggested that an African American or Latino vice-presidential candidate would help energize core constituencies of the Democratic base who twice helped enthusiastically elect Barack Obama. That shortlist could include New Jersey senator Cory Booker and former Massachusetts governor Deval Patrick, both of whom are African American, as well as two Hispanic members of Obamas administration: Julin Castro, the housing secretary; and Tom Perez, the US labor chief.