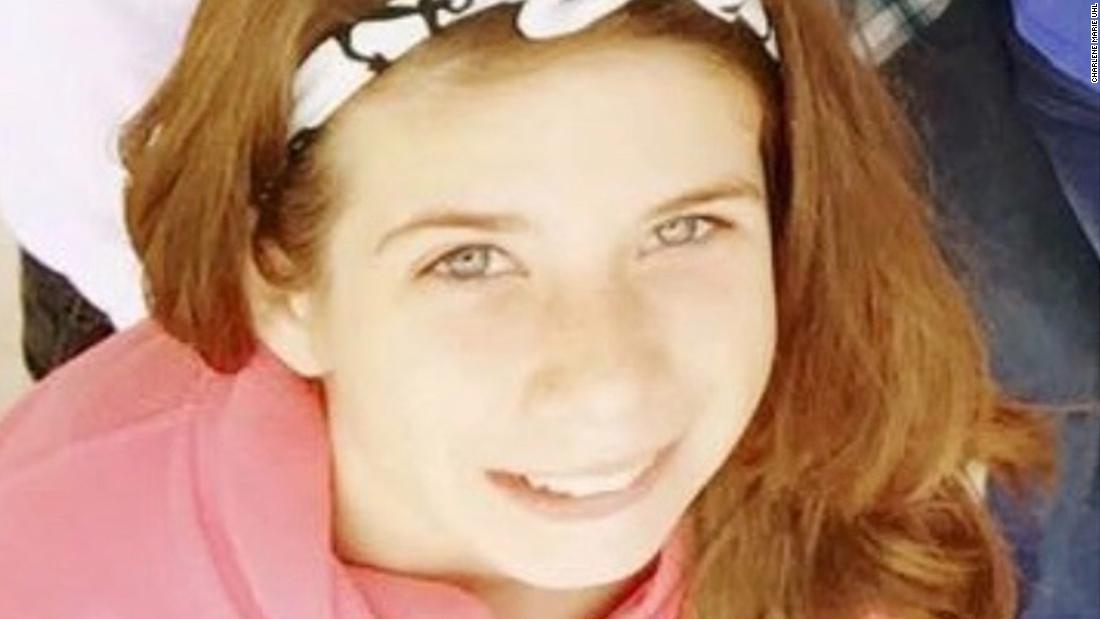 (CNN)Many of them had known each other for years. That's no surprise in a small town like Sutherland Springs, Texas, where lives intersect daily on the street, at school and in the church.
Law enforcement has not released the identities of any of the people killed, but family members have come forward with details and photos of their slain loved ones.
Here's what we know so far about the people who died:
Lula White
She was the grandmother of Kelley's wife.
White volunteered frequently at the church, according to friends and her Facebook profile.
"I have no doubt where she is right now. She is in heaven laying her crowns and jewels at the feet of Jesus and celebrating. I love and will miss you Aunt Lula Woicinski White," niece Amy Backus wrote on Facebook.
Another family member, Charity Sales, posted to Facebook, "Aunt Lula Woicinski White will be missed greatly, I don't think there was ever a time I saw her she didn't have a smile on her face and a crazy fun tactic up her sleeve."
Annabelle Pomeroy
She was the 14-year-old daughter of Sherri and Frank Pomeroy, the church's regular pastor who was traveling when the shooting occurred.
"We lost more than Belle yesterday, and the one thing that gives me a sliver of encouragement is the fact that Belle was surrounded by her church family that she loved fiercely, and vice versa," Sherri Pomeroy said Monday.
"We ate together, we laughed together, we cried together, and we worshipped together. Now most of our church family is gone, our building is probably beyond repair and the few of us that are left behind lost tragically yesterday.
"As senseless as this tragedy was, our sweet Belle would not have been able to deal with losing so much family."
In one sermon posted online, Frank Pomeroy, who rode a motorcycle, spoke about taking his daughter on a ride.
Haley Krueger
The 16-year-old had helped with breakfast that morning at the church, said her mother, Charlene Marie Uhl.
Haley loved babies and looked forward to a career as a nurse in a neonatal intensive care unit, she said. She also enjoyed attending the Sutherland Springs church.
"She was a vibrant 16-year-old that loved life," her mother said.
The Holcombes, and family friend Tara Elyse McNulty
Eight members of the Holcombe family died in the shooting.
Bryan Holcombe was guest pastor on Sunday. He lived on a farm in nearby Floresville with his wife, Karla Holcombe, said Ron Scott, a cousin to the Holcombe family. Karla Holcombe was also killed.
The others in the family who died were Danny Holcombe, Bryan and Karla Holcombe's son; Noah Holcombe, Danny's 17-month-old daughter; Crystal Holcombe, the pregnant wife of Bryan and Karla's other son, John, who survived the shooting; and three of Crystal Holcombe's five children — Emily, Megan and Greg Hill — to whom John Holcombe was stepfather.
Authorities have included Crystal Holcombe's unborn child in the death count.
Two of her children survived and are in the hospital with John Holcombe.
Tara Elyse McNulty, a close friend of the family, also died. She lived with Bryan and Karla Holcombe and called them Mom and Dad, Ron Scott said.
Richard and Theresa Rodriguez
Richard and Theresa had been married for 11 years, and were longtime members of the church, according to Richard's daughter Regina. She said her dad and stepmom were active in the church.
"If they weren't at church, they were always in their yard working on their garden beds or cutting the grass," Regina said.
"He loved music. My favorite memories was waking up on a Saturday morning and watching 'Soul Train' with him, and '80s movies."
Regina said her dad and stepmother sometimes would take her children for the weekend and take them to church on Sundays. The children were not with them on the day of the shooting.
She said her father was "country," and her oldest son liked to wear the same style of pants, boots and hats as his grandfather.
"The oldest ones, they're the ones that are taking it hard," she said. "Especially my Justin — he really looked up to my dad … just waiting for my dad to pull up when he would come on the weekends."
Robert and Shani Corrigan
Originally from Harrison, Michigan, Robert and Shani Corrigan had moved to Texas, where they became part of the praise team at the Sutherland Springs church.
Robert had served in the Air Force for 30 years. He was a track star in high school and valedictorian of his class, according to CNN affiliate WWTV.
The high school sweethearts got married in 1985 after graduation.
Their son, Forrest, died last year, and the pastor at the First Baptist Church officiated the funeral.
Robert Corrigan, known to those who loved him as Bobby, "loved life, everything he did was to the extreme," his uncle, Bob Sommers, told WWTV. "He was a pleasure to be around."
As members of the Harrison community gathered to remember the victims, Robert's mother, Jean-Anne Corrigan, told CNN affiliate WDIV that she believes both her son and his wife are in heaven.
"God is in control, and I know that my son and my daughter-in-law are in the arms of Jesus," she said. "I know that."
CORRECTION: An earlier version of this story incorrectly reported that Evelyn Hill was among the three Hill children killed. Evelyn was injured, but survived. Her brother Greg was killed. This story has also been updated with the correct spelling of Shani Corrigan's name.
Read more: http://www.cnn.com/2017/11/06/us/texas-church-shooting-victims-list/index.html