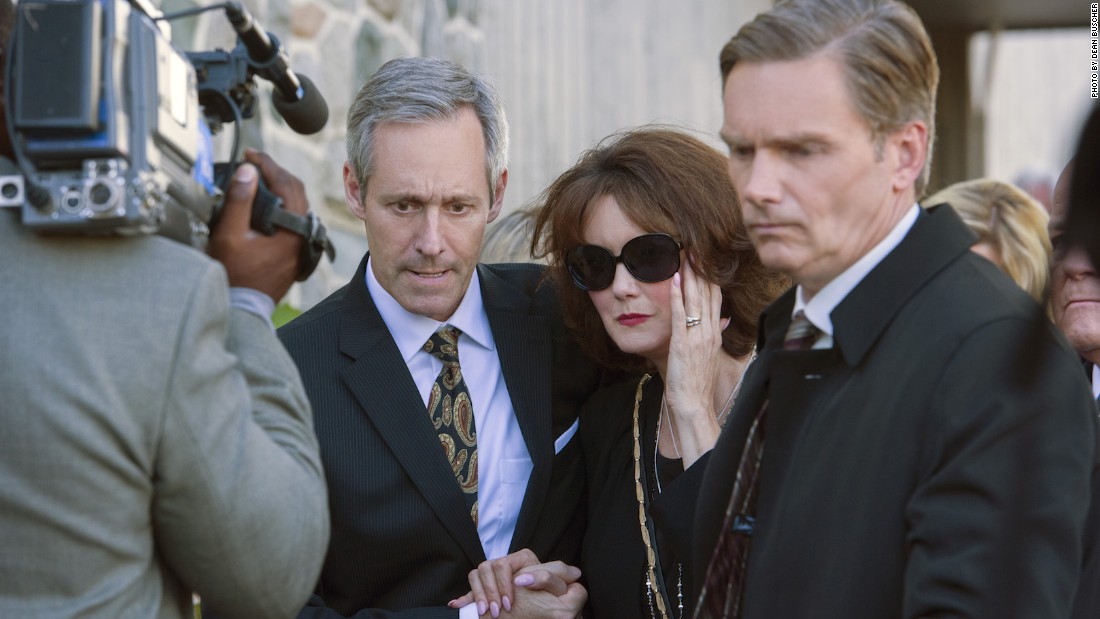 (CNN)The JonBenet Ramsey case's mini-renaissance continues, with CBS' four-hour documentary about the murdered beauty-pageant tot followed by the Lifetime movie "Who Killed JonBenet?" Mostly straightforward, the project employs one device — having the slain girl narrate her story — that leaves a bad, sleazy taste all around.
Told mostly from the perspective of the detective assigned the case, Steve Thomas (Eion Bailey), "Who Killed JonBenet?" reaches a conclusion similar to CBS' recent sleuthing — namely, that the six year old was somehow killed in her Colorado home, possibly by her older brother, and her parents then endeavored to cover it up by faking a kidnapping plot gone wrong. (Burke Ramsey, said brother, filed a lawsuit against an investigator featured in CBS' presentation and has threatened to sue the network.)
The unabashedly trashy appeal of many Lifetime movies, however, goes overboard with that icky voiceover. "Once upon a time, there was a girl named JonBenet…" it begins, in a tiny little-girl voice.
<
ul class="cn" cn-list-hierarchical-xs cn–idx-4 cn-zoneadcontainer">
Granted, that approach isn't new. The comatose Sunny von Bulow narrated her story in the 1990 movie "Reversal of Fortune," and the bestseller "The Lovely Bones" (also made into a movie) did the same with its young victim.
In this context, though, it simply feels smarmy — a way to try putting some fresh spin on a 20-year-old old story, dredged up because "Making a Murderer" and "The Jinx" have again made true crime all the rage in TV circles.
"Who Killed JonBenet?" follows a tick-tock of the murder investigation and the frustration of police, thanks to a lack of cooperation from JonBenet's father, John ("Mr. Robot's" Michael Gill), and mother Patsy (Julia Campbell), who collapses into uncontrollable sobs upon learning of the girl's death.
The main takeaway is that the police were blocked from conducting a first-rate investigation — beginning with the contamination of the crime scene — both by the Ramseys and higher-ups who balked at pressing the family on inconsistencies in their stories.
"Who Killed JonBenet?" also weaves in news footage from that time, which means viewers see both the actual Ramseys and investigators as well as their fictitious counterparts. Normally, the producers would replicate those scenes, if only to avoid confusion.
Still, there's no confusion about why JonBenet Ramsey has made a comeback. And in this latest iteration, there's also nothing pretty about it.
"Who Killed JonBenet?" airs November 5 at 8 p.m. on Lifetime.
Read more: http://www.cnn.com/2016/11/04/entertainment/who-killed-jonbenet-movie-review/index.html