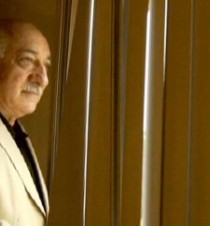 (CNN)Was a plan to overthrow Turkey's government really hatched behind a gated compound in a small, leafy Pennsylvania town, or is that merely a smoke screen?
In the throes of a military coup attempt, Turkey's embattled president, Recep Tayyip Erdogan, pointed the finger of blame squarely at his bitter rival: Fethullah Gulen.
<
ul class="cn" cn-list-hierarchical-xs cn–idx-4 cn-zoneadcontainer">
At the center of this rivalry, a fundamental division in Turkish society between secularists — some within the country's top military brass — and Islamists, including Erdogan's AKP party.
It's this division that's destabilizing one of America's most important allies in the Middle East.
And at the center of all this is Gulen, a reclusive cleric who leads a popular movement called Hizmet.
Who is this mysterious man in Pennsylvania?
The 75-year old imam went into self-imposed exile when he moved from Turkey to the United States in 1999 and settled in Saylorsburg, Pennsyvlania.