TV host and member of the influential Bush dynasty is featured in a 2005 clip of the GOP nominee saying he can do anything to women because of his fame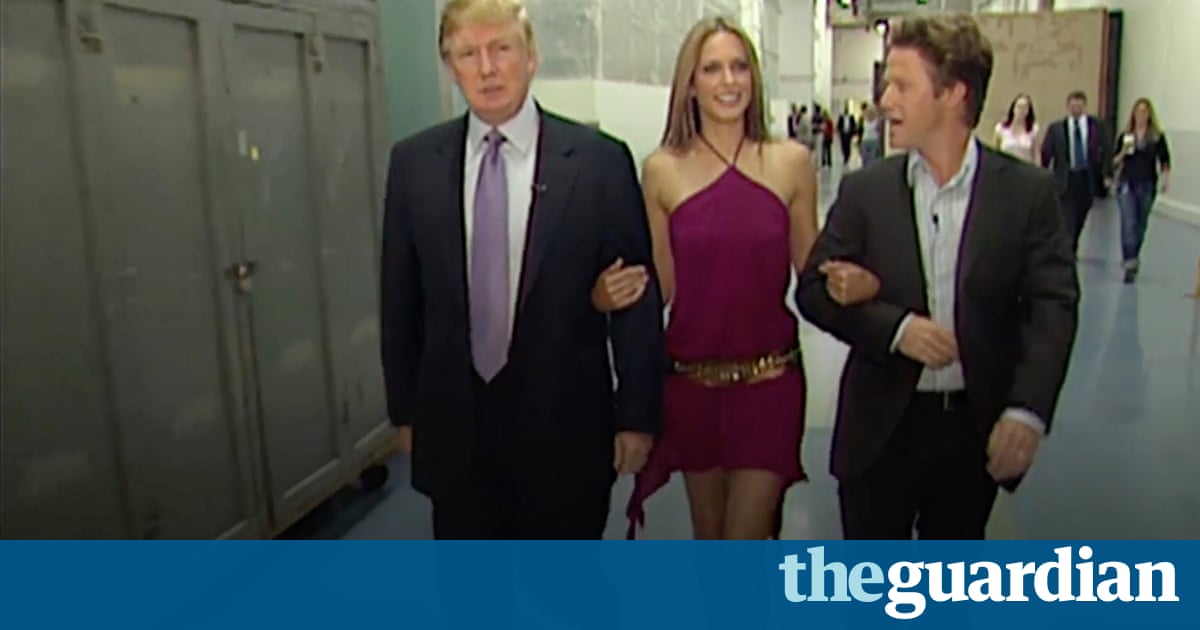 Donald Trump isnt the only familiar face in the 2005 taped recording of the Republican nominee bragging about attempting to fuck married women. The other man in the frame making lewd comments is former Access Hollywood host Billy Bush, a cousin of former president George W Bush.
At various points, the young Bush gamely laughs along at Trumps gross boastings. When apparently spotting actor Arianne Zucker outside the bus, who is wearing a purple dress, Bush says: Sheesh, your girls hot as shit in the purple. Yes, the Donald has scored. Whoa, my man!
Later in the clip, Bush jokingly asks Zucker to choose between me and the Donald, and adds: Oof, get out of the way, honey. Oh, thats good legs. Go ahead.
Read more: https://www.theguardian.com/us-news/2016/oct/07/billy-bush-donald-trump-lewd-comments-tape-arianne-zucker