Tour guides may tell you that a pin dropping can be heard in every seat of the ancient theatre of Epidaurus but scientists disagree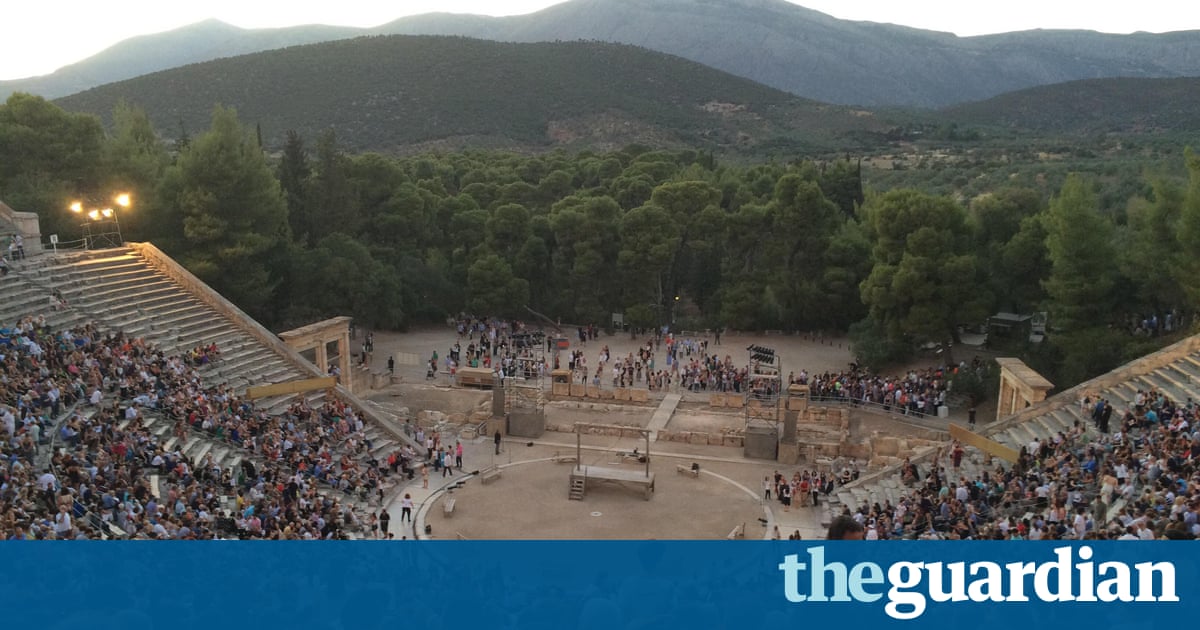 It has been held up as a stunning example of ancient Greek sound engineering, but researchers say the acoustics of the theatre at Epidaurus are not as dazzling as they have been hailed.
Dating from the fourth century BC, and seating up to 14,000 spectators, the theatre has long been admired for its sound quality, with claims that audiences are able to hear a pin drop, or a match being struck, at any seat in the house. Even the British archaeologist Sir Mortimer Wheeler raved about the theatre, declaring in clipped tones in a 1958 broadcast: Even a stage whisper could be picked up by the furthest spectator with the cheapest ticket.
But new research suggests such assertions are little more than Greek myth.
According to Constant Hak, assistant professor at the Eindhoven University of Technology, and co-author of the research, the research was inspired by his own experience of Epidaurus many years ago where he failed to discern the much-ballyhooed acoustics. I was very curious about what was really happening, he said.
In a series of conference papers, which also involved experiments at the Odeon of Herodes Atticus and the theatre of Argos, Hak and colleagues describe how they tested the claims. They used 20 microphones , placing each one at 12 different locations around the theatre of Epidaurus, together with two loudspeakers, one at the centre of the stage or orchestra and one to the side. Both speakers played, with a slight delay between them, a sound that swept from low to high frequency, with the speakers in five different orientations. In total, they made approximately 2,400 recordings.
Read more: https://www.theguardian.com/science/2017/oct/16/whisper-it-greek-amphitheatre-legendary-acoustics-myth-epidaurus