It is a truth universally acknowledged that Jane Austen is one of the greatest English novelists. On the 200th anniversary of her death, writers make the case for the novel closest to their hearts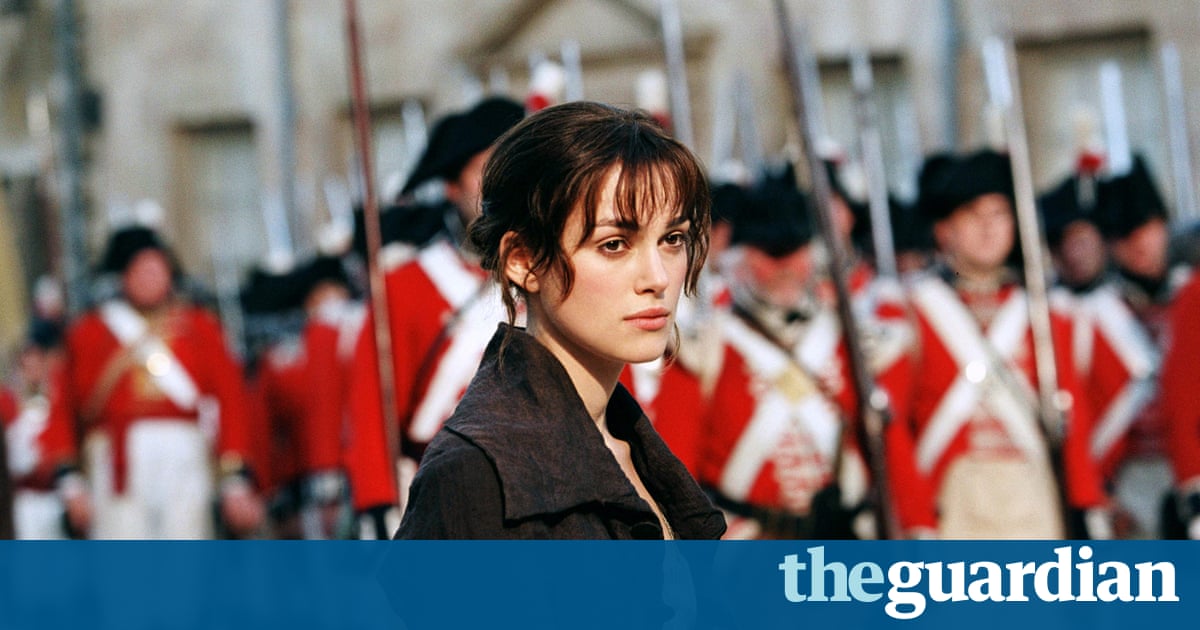 Hilary Mantel

Jack and Alice and other juvenilia
Charlotte Bront did not like Jane Austen because she thought she was mimsy, with a fenced-in imagination. But the teenage Jane was ruthless, well read, exuberant and scathing. She understood the cult of sensibility, and sniggered at it. She parodied the gothic, long before she wrote Northanger Abbey: horrid secrets, fulminating infatuations, astonishing coincidences, catastrophic lapses of memory, road traffic accidents and the theft of 50 notes. Every coroneted carriage contains a long-lost relation. Orphaned babies perfectly able to relate their sensational histories are discovered in haystacks. In Henry and Eliza, two hungry children bite off their mothers fingers.
If there is no logical connection between the actions of her early characters, its not because shes child-like, its because shes clever. She has understood that in genre fiction the conventions of the form overrule reason: so whenever the plot defeats itself, or the author loses interest, Ah! what could we do but what we did! We sighed and fainted on the sofa.
That is from Love and Freindship [sic], one of the longer stories. Some of the early ones are only a few lines long. But Janes shorthand is savage. No cliche goes unmolested. If her mature novels elicit a knowing smile, the juvenilia makes you laugh out loud. These squibs, remnants and broken stories, incised with glee between the ages of about 11 and 17, show how deep her art goes into her early life: and how aware she is already of the techniques and tropes that will later produce her popularity.
Its as if she is mocking her own work before shes done it. In The Visit, a short play, diners sit in each others laps for want of chairs, and the menu offers the absurdist version of supper with Mr Woodhouse in Emma. Sir Arthur, taste that tripe. I think you will not find it amiss.
In Jack and Alice, the three or four families who were her later stock in trade inhabit the neighbourhood of Pammydiddle. The heroine, Alice, has many rare and charming qualities, but sobriety is not one of them. Repeatedly this genius child invites us to slide along the polished floor of her sentences, before demurely opening a trap door. Charles Adams was an amiable, accomplished and bewitching young man, of so dazzling a beauty that none but eagles could look him in the face. The love-lorn Lucy, trekking from Wales to see him, falls into a steel mantrap and breaks her leg; though two days later she is fit enough for a spree in Bath.
Adams is the original Mr Darcy. Readers are reverent about her heroes the master of Pemberley, and the sainted Knightley. But young Jane sees straight through them. Says Charles Adams: I expect nothing more in my wife than my wife will find in me perfection.
The juvenilia make me wonder did the writer of Jack and Alice ever write a single straight sentence? Did she subdue her spirits, simply to get into print and earn a little cash? Or was she, as Id rather think, cutting up her cardboard beaux in her mind even as she created them, and laughing at her public as much as at her characters?
Ian McEwan

Northanger Abbey
Dear Miss Morland, consider the dreadful nature of the suspicions you have entertained. What have you been judging from? Remember the country and the age in which we live. Remember that we are English, that we are Christians. Consult your own understanding, your own sense of the probable, your own observation of what is passing around you. Does our education prepare us for such atrocities? Do our laws connive at them? Could they be perpetrated without being known, in a country like this, where social and literary intercourse is on such a footing, where every man is surrounded by a neighbourhood of voluntary spies, and where roads and newspapers lay everything open? Dearest Miss Morland, what ideas have you been admitting?
They had reached the end of the gallery, and with tears of shame she ran off to her own room.
I first read this passage in 1965 at the age of 17 and it made a great impression on me. The heroines unruly imagination is suddenly tethered by this vigorous remonstration from General Tilney. Whats striking is that in the very early 19th century, before the railways had transformed the country, long before the telegraph, the General evokes a society that is intricately connected, where no one can hide from public scrutiny when a network of communications and media can lay everything open. No place here for wild and foolish imaginings. Perhaps this is the very essence of the condition of modernity always to believe one has arrived in ones time at the summit of the modern.
Jane Austens Northanger Abbey profoundly influenced my novel Atonement. General Tilneys resounding words form the epigraph.
Included in a fundraising auction for the Royal Society of Literature.
Ahdaf Soueif

Sense and Sensibility
My mother had a handsome set of Jane Austens novels, bound in pale blue cloth with gold lettering on the spine, the text printed quite large on thick, off-white paper. These physical attributes were what taught my 12-year-old self that the world thought better of Austen than of the Mills & Boon paperbacks that lived on my aunts bookshelves. But in essence, I read both in the same way: a heroine (who was reasonably pretty and good and kind and knew right from wrong but was poor) won the heart of the hero (who was in some fashion difficult but generally rich) after a series of mishaps (which involved misunderstandings and prettier and easier rivals).
There was another similarity that I felt but could not put my finger on then: that the characters lived only in the world of the story with no reference to anything that was going on in the larger world.
Its odd how Austens novels, more than other classics, change as you change. Reading her later I found her stories to be more about money than romance. And even now, reading Sense and Sensibility, Im surprised at how often actual figures are specified. We may not know what Elinors drawings look like or what music Marianne sits down to but we know that each young woman has no income or expectation beyond one pound a week (about 30 in todays money).
And yet it is perhaps this absence of description that leaves us free to supply our own details. With nothing more than the barest instruction that a chamber is well-appointed or that there were many servants waiting at dinner our minds immediately furnish the rooms and clothe the ladies, from fantasy or film, and possibly without much accuracy; yet so vivid are the lives being lived within them that on looking up from the pages Im surprised to find myself in my own surroundings which for a moment seem less familiar to me than the ones Ive just left.
Read more: https://www.theguardian.com/books/2017/jul/15/which-is-greatest-jane-austen-novel-200-anniversary-of-death