<figure class="media-landscape" has-caption full-width lead">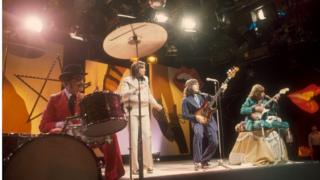 Image caption Mud, who wrote Lonely this Christmas, perform on Top of the Pops in the 1970s
Perhaps you were buying groceries at the supermarket or flicking through radio channels on the way to work when you first heard it this year – the folksy opening bars of Fairytale of New York, Shakin' Stevens's sleigh bells or the warbling of Mariah Carey.
Whether it fills you with joy or makes you change channels, hearing that first festive song marks the beginning of Christmas for many.
But our desire to stick with the traditional means almost all attempts to write a modern festive hit fall flat.
Stuck in the past
Looking at the most played Christmas songs of the past five years, the old standards dominate.
<figure class="media-portrait" no-caption full-width">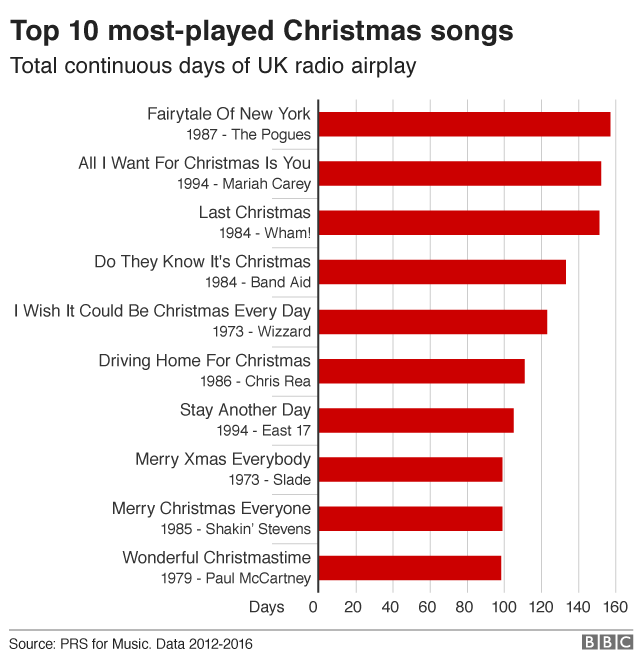 Just one song from the past two decades, Leona Lewis's 2013 effort One More Sleep, makes it in to the top 20, according to data from PRS for Music, which licenses music and pays out royalties.
<
div id="bbccom_mpu_1_2_3″ class="bbccom_slot" mpu-ad" aria-hidden="true">