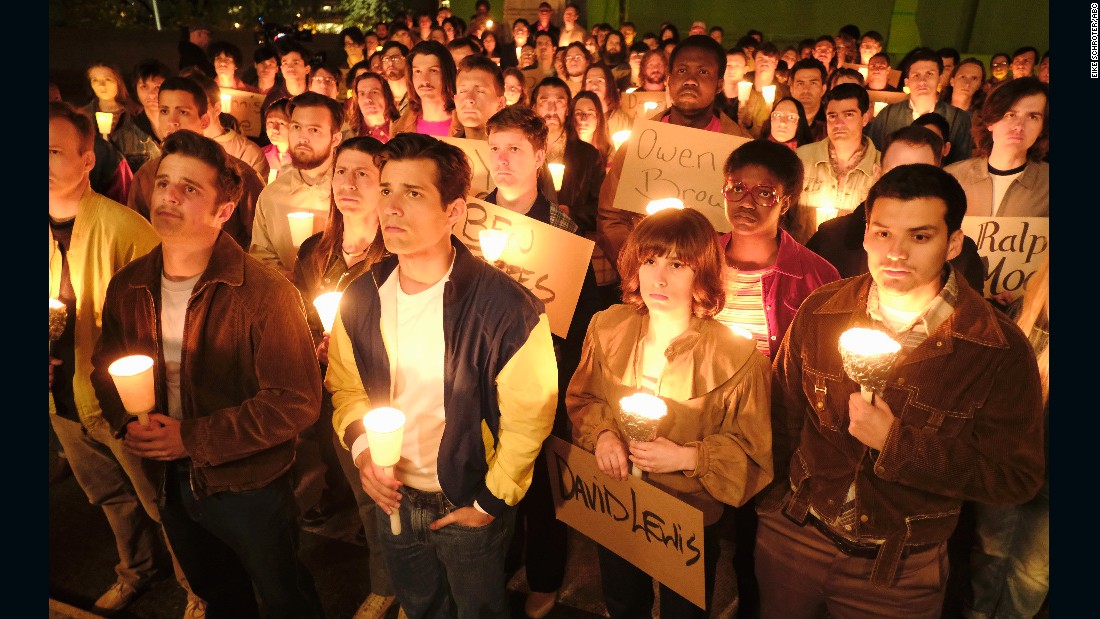 (CNN)Dustin Lance Black admits he wrote his 2008 award-winning Harvey Milk biopic for young LGBTQ people "who didn't know they had a forefather who fought for them." But he penned his new miniseries for ABC, "When We Rise," about the movement born from the 1969 Stonewall riots, with a much wider audience in mind.
"I grew up in the south, I grew up in a religious home, I grew up in a military home, I grew up in a conservative home," Black told reporters Tuesday during a panel for the upcoming miniseries at the Television Critics Association press tour. "I wrote this for my cousins and my aunts and my uncles and my family. I wrote this for my family from that other America to say, 'Hey, we got more in common than you think and we can actually speak the same language.'"
<
ul class="cn" cn-list-hierarchical-xs cn–idx-4 cn-zoneadcontainer">
Black said he "loved" his upbringing and his family, but he hopes the miniseries bridges the divide that still runs deep across the country.
That's part of the reason ABC was the first and only network he pitched the project to.
"Historically, ABC has been a network that we trust to tell us family stories. So I thought if there was a network where I could finally say, 'Hey, I want to introduce my family,' you gotta do it on ABC," Black said.
The miniseries, premiering February 27, chronicles the LGBTQ civil rights movement in the early '70s through the eyes of an ensemble of characters. It's partially based on activist Cleve Jones' book of the same name.
It stars Guy Pearce, Mary-Louise Parker, Michael K. Williams, and Ivory Aquino.
"I would give anything in the world for it [the show's theme]to be less topical in the world right now than it is right now," Black added. "I do think it's a necessary conversation to have right now."
Still weeks away from premiering, Black said the show has been "under attack by the alt-right" online. But he insisted "this show is not a war."
"There's an idea about this show out there in some small groups … I think there's a lot of people who voted for Donald Trump who will love this show," he said. "I didn't write this show for half the country. And I think if Donald Trump actually watches the show, he might like the show."
He added: "We are not against anyone. Every single person is a minority in one way or another, it just depends on how you slice the pie and this show tells us how we are related."
Williams, best known for his work on HBO's "The Wire," acknowledged that the "very divided country" that has presented itself post-election, in fact, might find comfort in the miniseries.
"We need to be reminded that there's a lot of stories of triumph and courage that this country was built on," he said. "And 'When We Rise' is one of them."
Read more: http://www.cnn.com/2017/01/10/entertainment/when-we-rise-abc-dustin-lance-black/index.html