Unlike many rappers, he embodied a sensuality that made room for vulnerability, ambiguity and fluidity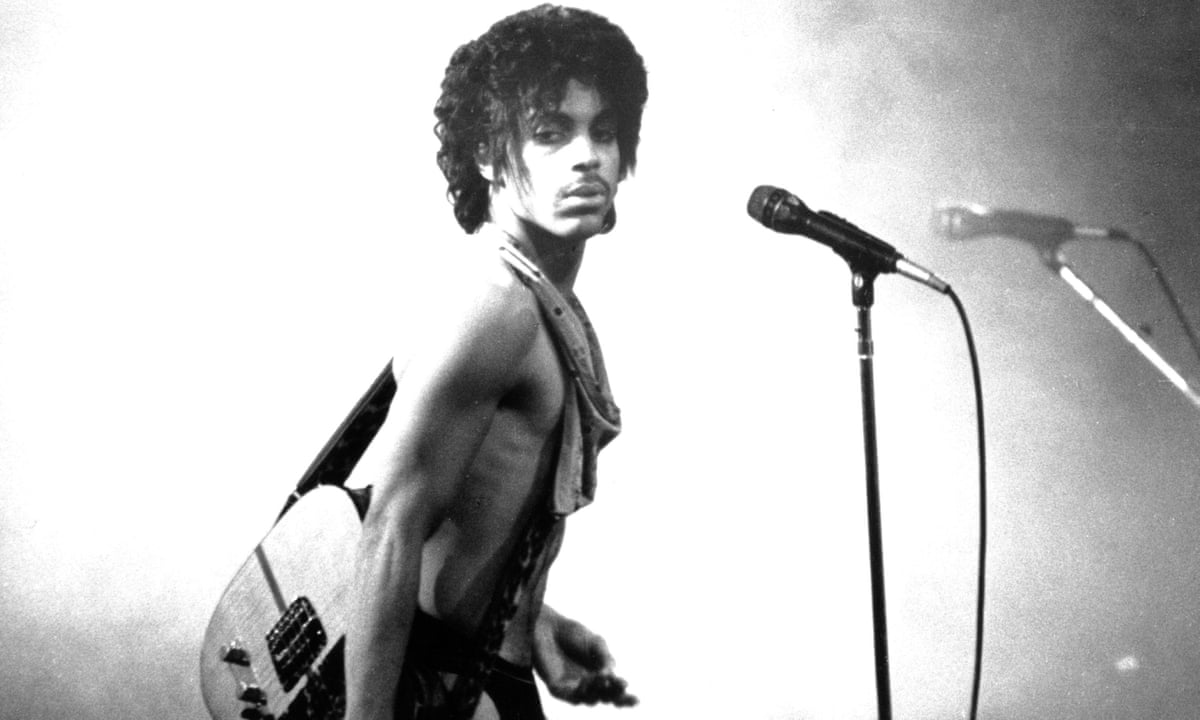 Prince came to me second hand. When he began releasing music in the late 1970s, I wasnt even thought of; my parents were college aged and had the distinct pleasure of enjoying him as he began to rise. I was born in 1984, the year his album Purple Rain was released. So by the time I grew to adolescence, he was already squarely rooted in both black and American culture, although I grew to learn that Prince would not be fixed by any conventions.
Perhaps the most important inheritance my mother had given me was a strong love of good black music. But heres the thing: Prince was not the tall, chocolate and handsome man that she and her girlfriends all claimed to want. In fact, he was the exact opposite: diminutive, fair skinned and impossibly pretty. However, that didnt stop them from loving him or his music, despite the funny clothes and make-up. He was still worthy of their desire.
My memories of Prince come in pieces. Hearing Quindon Tarver twist When Doves Cry into an infectious dance track made me want to study the original, to investigate the lyrics and the artist who inspired such beautiful music. Maybe aged 12, I didnt understand his words but I knew the energy, the yearning. It was the feeling that love and life are temporary and out of your control; that all my black, teenage, love-related angst was valuable and meaningful. He was always looming in the back of my musical memory as something dark and unknowable.
My youth in the 1990s was quintessentially American and black. And what I knew about blackness and how it should be performed, particularly masculinity, was immensely shaped by the hip-hop that blasted out of the car radio and the stereo system my mother kept in our living room. My favourites were gritty East Coast rappers like Mobb Deep and the Notorious BIG, whom I listened to ravenously, or gangster rappers from the West Coast, whose hardcore stories were a marvel to my young ears. These projected a very firm definition of manhood.
The only other consistent example of black manhood was my daily interaction with the grandfather who helped my single mother raise me. He was an old school Baptist minister; he would never curse or discuss sex, or even where babies came from. According to Granddaddy, children were delivered to families via a stork chimney drop. For him, manhood meant adhering to strict rules about how one dressed (in suits, even in the summer); how one spoke to others (with respect); and how one provided for ones family (at all costs).
Biggie Smalls, on the other hand, was delightful, raunchy and through his vivid storytelling on the likes of Dead Wrong regaled me with tales about how the eyes of his partners became post-fellatio target practice. (Yep, there were plenty of lessons in male desire in hip-hop.) But the manhood he and other rappers of that era described in their music was just as rigid as my grandfathers down to how one should dress (in baggy, flashy clothes); and how one spoke to others (with dominance); and, once again, looking out for family (at all costs).
Prince did none of that. And yet he was just as if not more sexual than the hip-hop I enjoyed as a teenager. I didnt understand the subtleties of the song Cream which the coy might describe as playfully sexual until much later in my life. However, his music exposed me to a masculine sensuality that allowed a space for vulnerability, ambiguity and fluidity. All this acted as a counter-narrative to what I saw at home and in rap music.
When I was 19, I lucked my way into tickets at a Prince show in Los Angeles. Never before had I seen such energy, such masculinity, if you like, emanate from a stage. He had the energy of a man half his age and moved from instrument to instrument, playing each one masterfully. He sat on a stool with only a guitar and a microphone to sing his version of Chaka Khans Sweet Thing, which was filled with as much tension and desire as the original.
The only other time Ive heard a male artist tackle a womans song with such tenderness is Maxwells cover of Kate Bushs This Womans Work on his Unplugged album. For me, Princes voice, his music, his entire artistic being existed in a the liminal space between the sexual and spiritual, something that I had, and have, heard all too rarely.
It became difficult after that concert to bear dealing with men who couldnt be as creatively or emotionally flexible as Prince was on that stage. Seeing a strong, unapologetically black man direct an audience of thousands and ultimately, my heart, made it clear that being yourself could take you further than being an approximation of someone else. Maxwell and Andr 3000 owe Prince a debt my subsequent crushes on the both of them are largely due to my initial infatuation with Prince.
Why settle for grit and grime, or an authoritarian, when someone like Prince had shown me that black men could be beautiful and complex and flexible as well?
The current generation of young people knows Prince best through memes Prince cutting his eyes during an interview or clowning around Quincy Jones with a lollipop during a performance of We Are the World.
Perhaps they now take the sort of masculinity he helped shape as a given. Ultimately, the man who spent his life working his way around conventions was broken by the one rule he could not bend.
Terryn Hall is a Detroit-based writer
Read more: http://www.theguardian.com/commentisfree/2016/apr/24/prince-vital-new-black-masculinity