In Kyrgyzstan, amid flaming horsemen, yurts and guest of honour Steven Seagal, 40 nations compete in eagle hunting, stick wrestling, and goat-carcass polo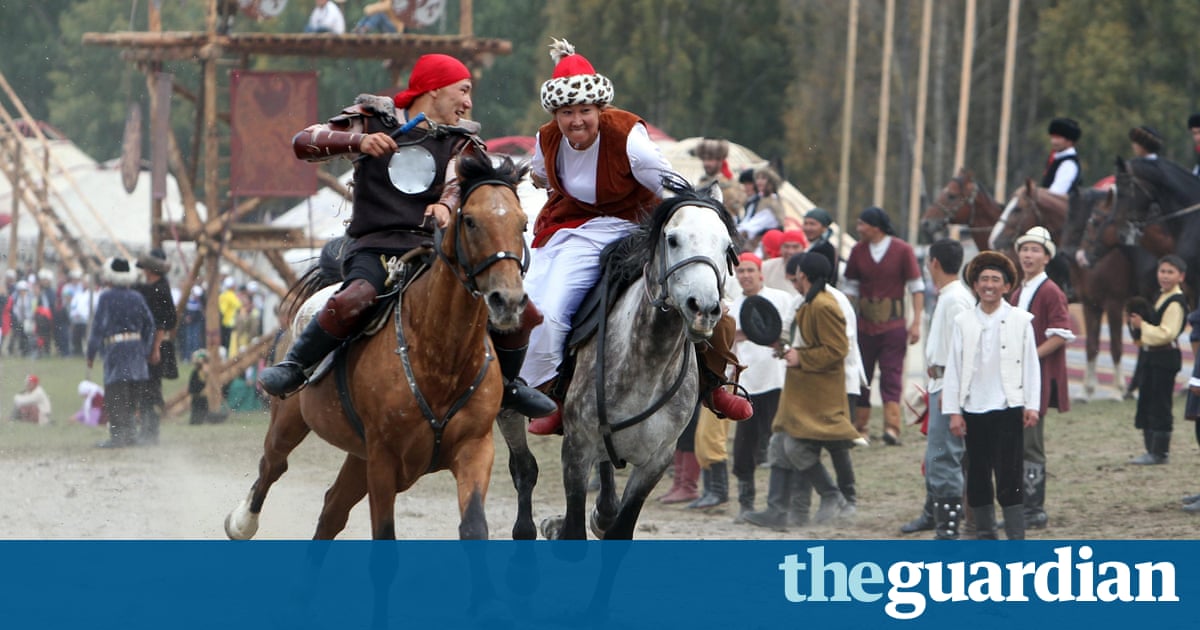 The Rio Olympics might have had Usain Bolt, Michael Phelps and the Copacabana beach, but for fans of stick wrestling and horseback battles over a dead goat the shores of Lake Issyk Kul is the place to be this week, as Kyrgyzstan hosts the second World Nomad Games from 3 to 8 September.
The games, designed to celebrate the nomadic heritage of the Central Asian nations, kicked off with a lavish opening ceremony on Saturday night.
Forty countries are participating, some of which have long nomadic histories. Others are mainly there for the fun of the games. Sports include eagle hunting, bone throwing and mas-wrestling, a mesmerising game involving two competitors attempting to wrest control of a small stick.