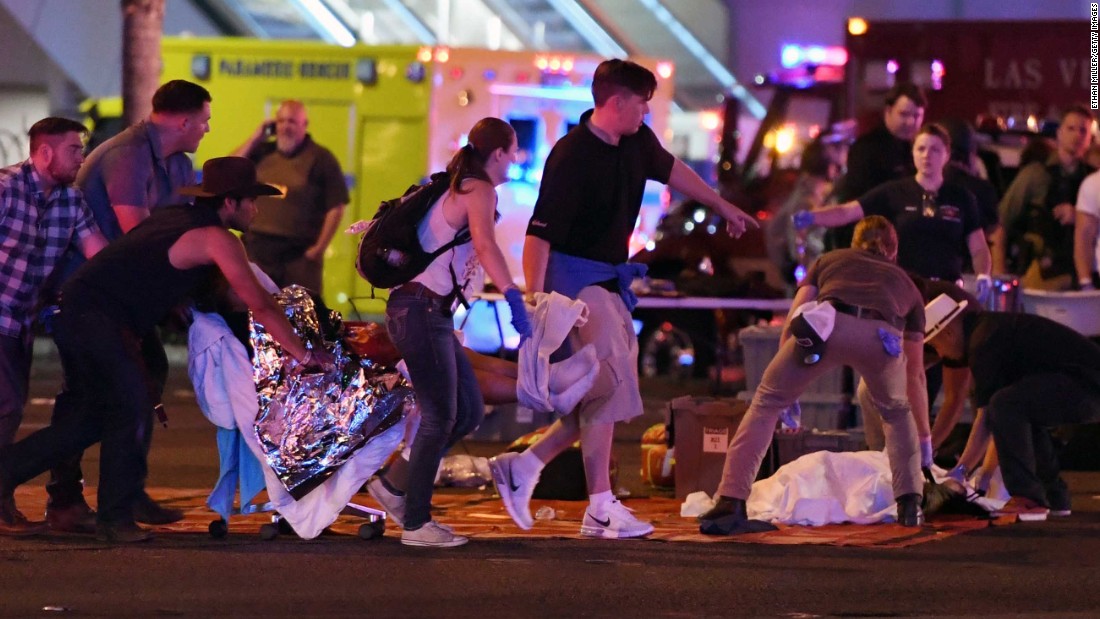 (CNN)Stephen Paddock, who sent bullets and terror down on thousands attending a Jason Aldean concert in Las Vegas, had an arsenal in his 32nd-floor hotel room and at his home 80 miles away, officials said.
Police recovered 23 guns from his Las Vegas hotel room and another 19 guns from Paddock's home in Mesquite, Nevada, Clark County Assistant Sheriff Todd Fasulo said.
Authorities said Paddock killed 59 people and injured another 527 early Monday in the deadliest mass shooting in modern US history.
<
ul class="cn" cn-list-hierarchical-xs cn–idx-5 cn-zoneadcontainer">
In the hours after the retired accountant committed the shooting, authorities rolled out frightening new details, including the discovery of scopes on rifles at the resort and explosives at his home.
But what they couldn't explain is why the man who had never faced any notable criminal charges did it. There was no known motive late Monday.
Even Paddock's brother had no answers.
"We're still just completely befuddled. Dumbstruck," Eric Paddock said in Orlando, Florida.
Latest developments
— A team of six officers spoke with security at the Mandalay Bay Resort and Casino, where Paddock was staying, and searched the hotel floor-by-floor Sunday night before they found Paddock's room, Clark County Sheriff Joseph Lombardo told reporters.
— Paddock, 64, fired at the officers through the door, Lombardo said. A SWAT team broke down the door, but Paddock had already killed himself, Lombardo said.
— Authorities recovered 23 guns from Paddock's room, said Clark County NV Assistant Sheriff Todd Fasulo. Lombardo said several of the rifles had scopes on them.
— Another 19 firearms, along with explosives and several thousand rounds of ammunition in Paddock's Mesquite, Nevada, home. The gunman apparently had smashed out two windows to increase his range of targets.
— The sheriff said a SWAT team was standing by at a house in northern Nevada. A law enforcement official confirmed the FBI is present in Reno.
— Several vigils were held Monday night to honor
the victims of the shooting.
Communities came out in Reno, Las Vegas and at the campus of University of Nevada Las Vegas.
— Sandra Casey, a special education teacher in Manhattan Beach, California, was killed, the Manhattan Beach Unified School District said. "We lost a spectacular teacher who devoted her life to helping some of our most needy students," school board President Jennifer Cochran said.
—
Sonny Melton also was identified
as among the dead. His employer, Henry County Medical Center in Paris, Tennessee, said Melton was a registered nurse. His wife survived the shooting.
— Police had no prior knowledge of the gunman before the attack,Lombardosaid. "I don't know how it could have been prevented," he said.
— Paddock bought multiple firearms in the past, but investigators believe the firearms were purchased legally, a law enforcement official said. The official said initial reports suggest at least one rifle was altered to function as an automatic weapon.
— Chris Michel, owner of Dixie GunWorx, in St. George, Utah, recalled selling Paddock a shotgun earlier this year,
CNN affiliate KTVX
reported. "He talked about how he just moved closer to where we are," Michel said of Paddock. "He said he was visiting local firearms shops." Paddock lived in Mesquite, Nevada, about 35 miles from St. George.
'Everyone's dying around me'
Witnesses described the horror that unfolded.
Taylor Benge said he "could see a guy with a bullet wound right in his neck, motionless," several feet away. "From there on … people just started dropping like flies."
Alexandria Cheplak, 25, called her father as she ran from the bullets.
"Everyone's dying around me," Jon Cheplak recalled her saying. "Everyone's dying. They shot my friend … I've got to get out of here."
Police said Paddock, unleashed a hailstorm of bullets from the 32nd floor of the resort, Lombardo said Monday.
Authorities are still piecing together a motive.
"I can't get into the mind of a psychopath," the sheriff said.
Mayor Carolyn Goodman described the gunman as "a crazed lunatic full of hate."
Festival turns into massacre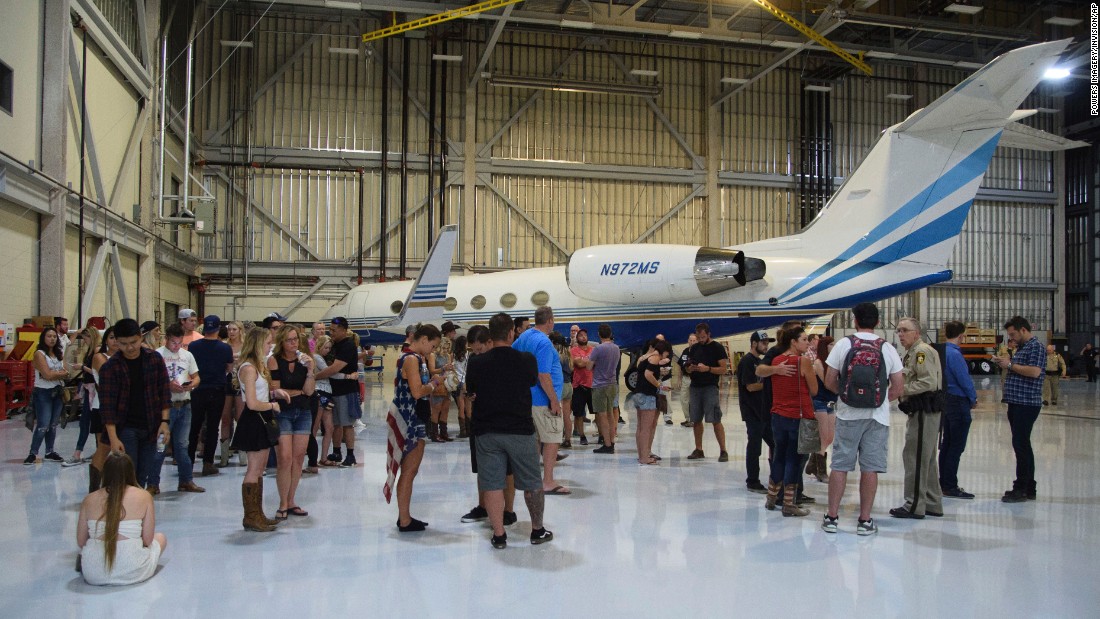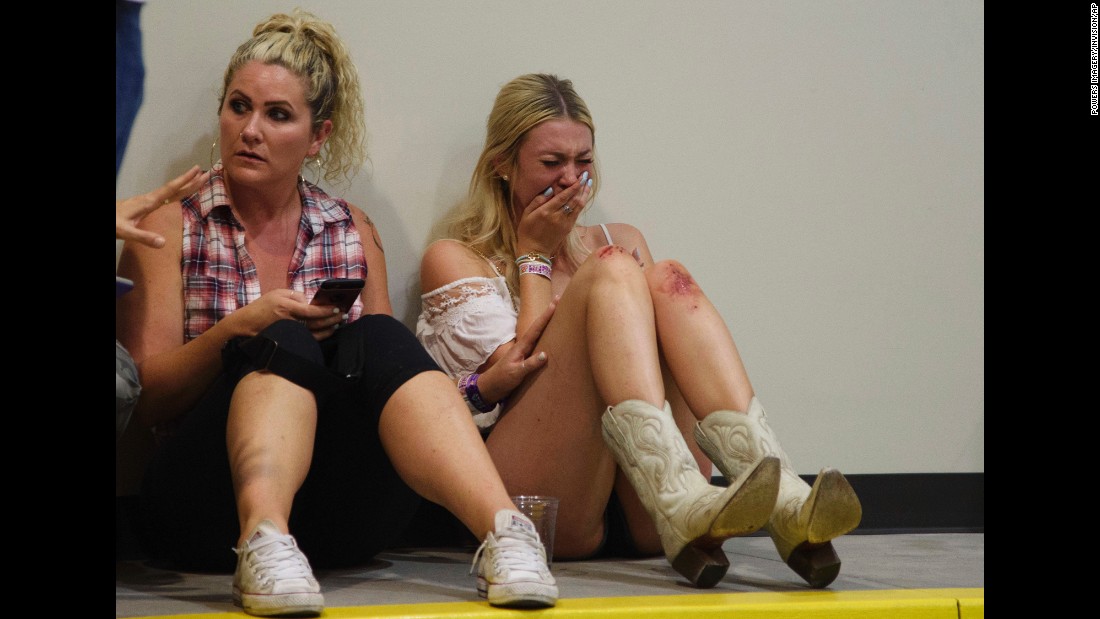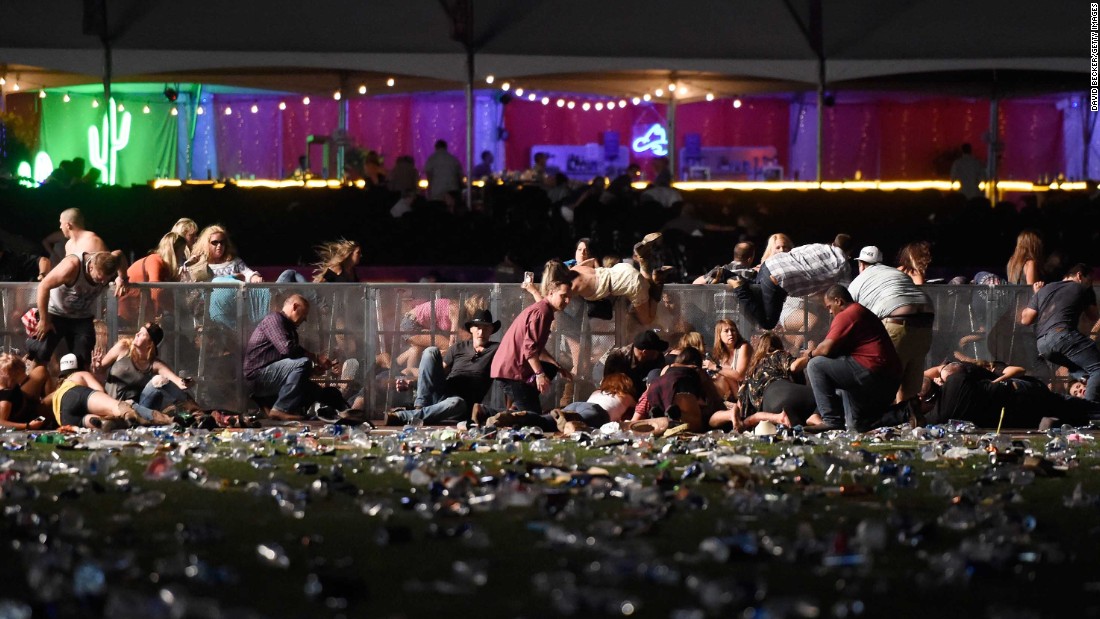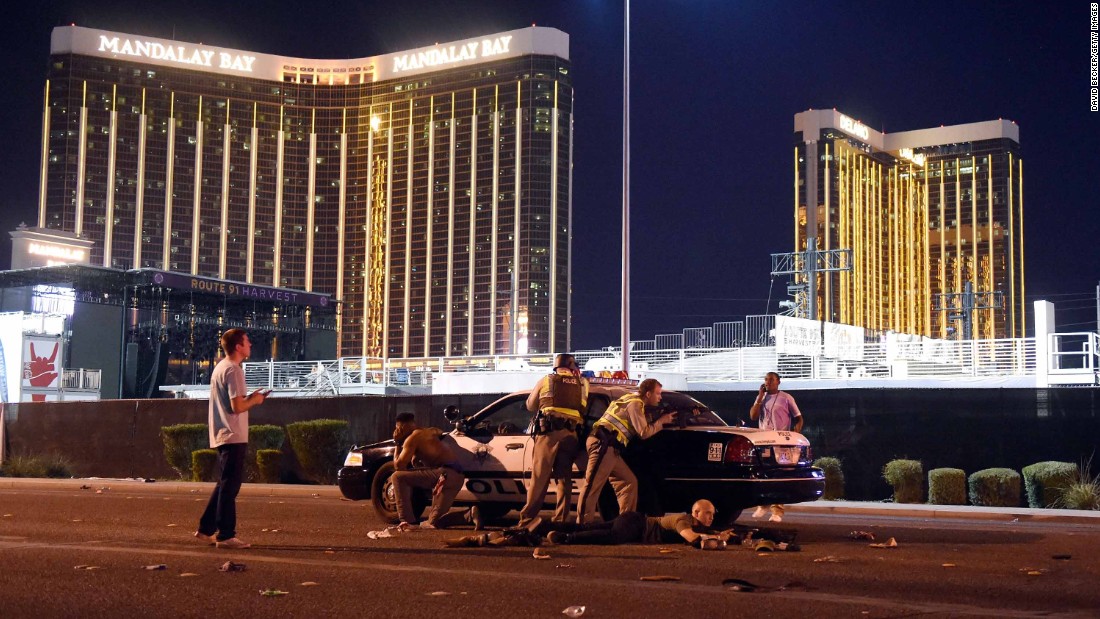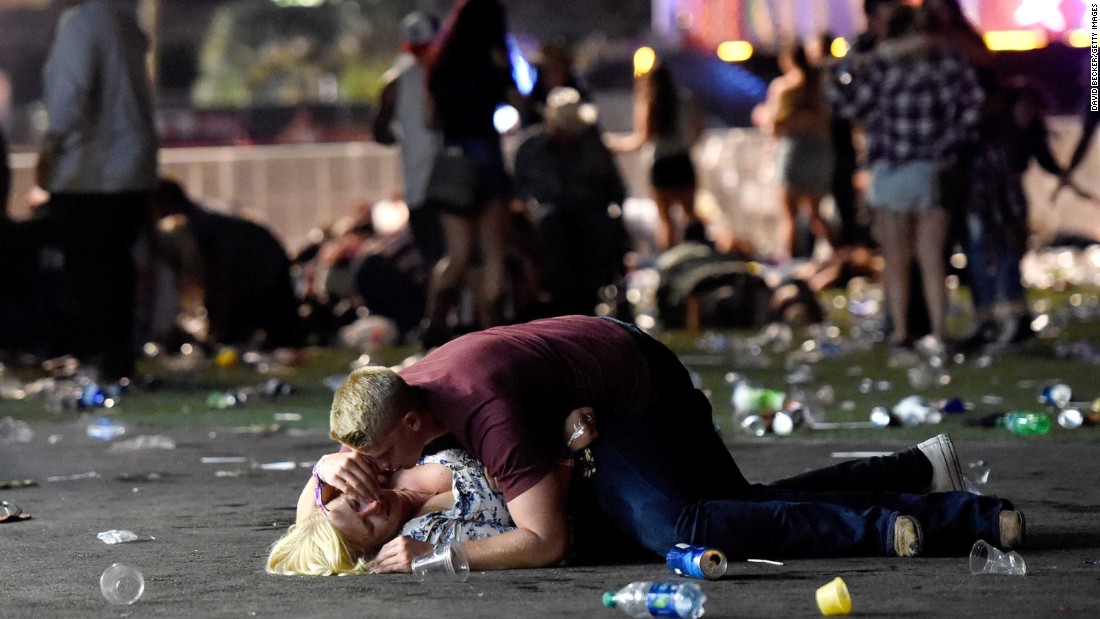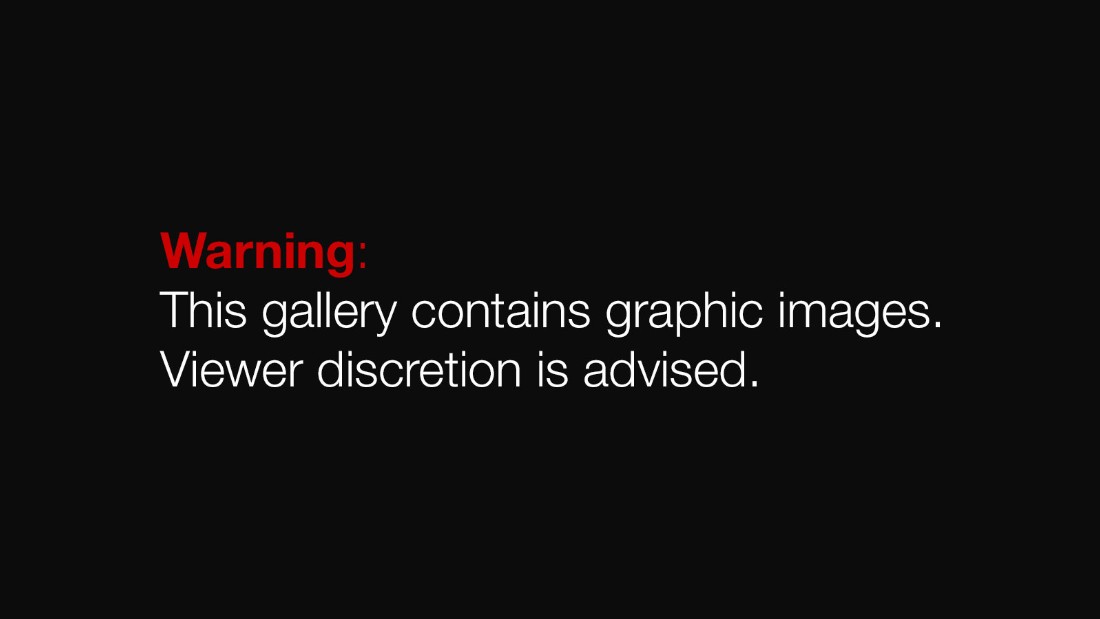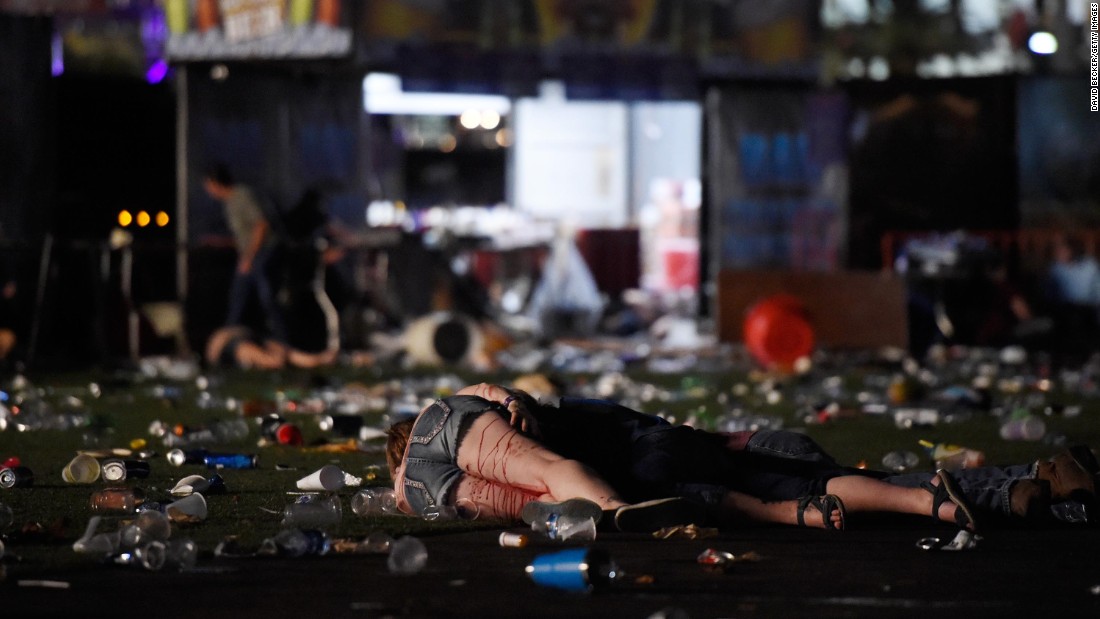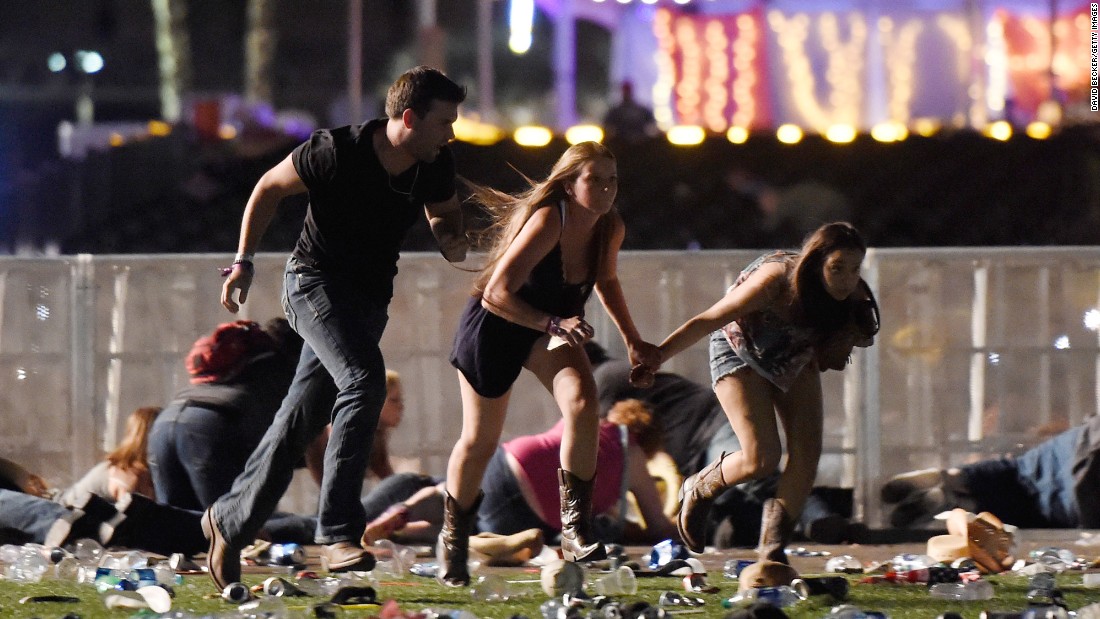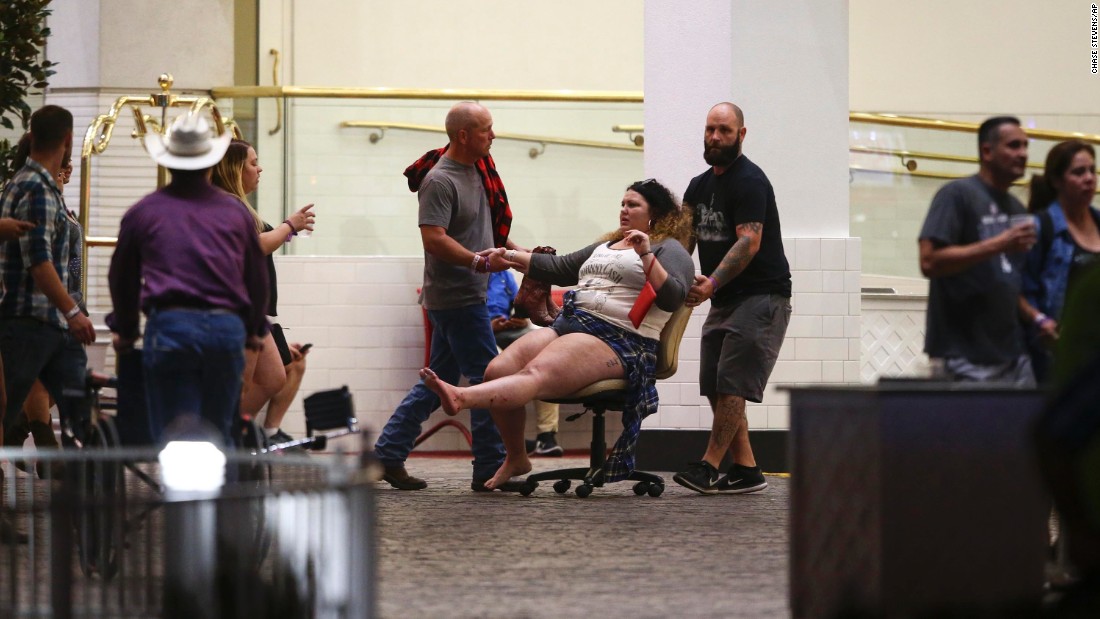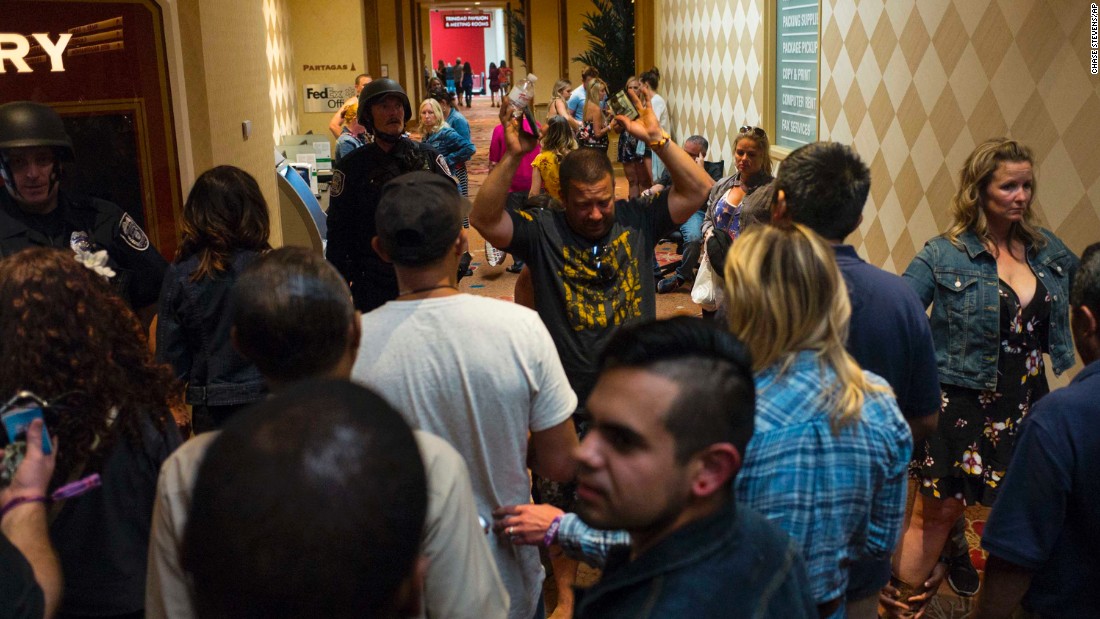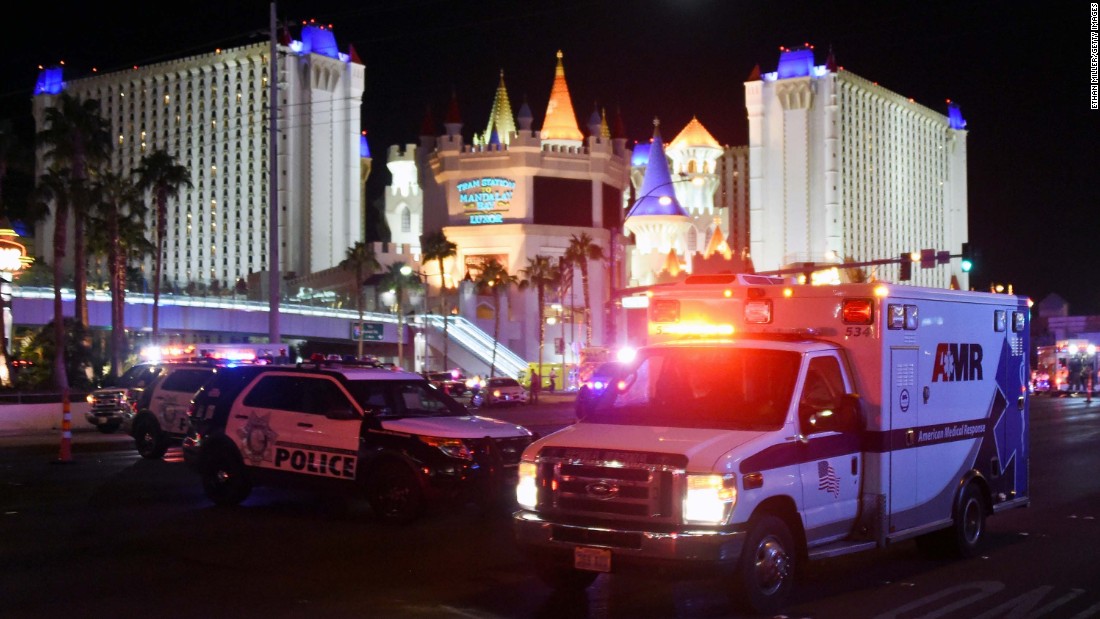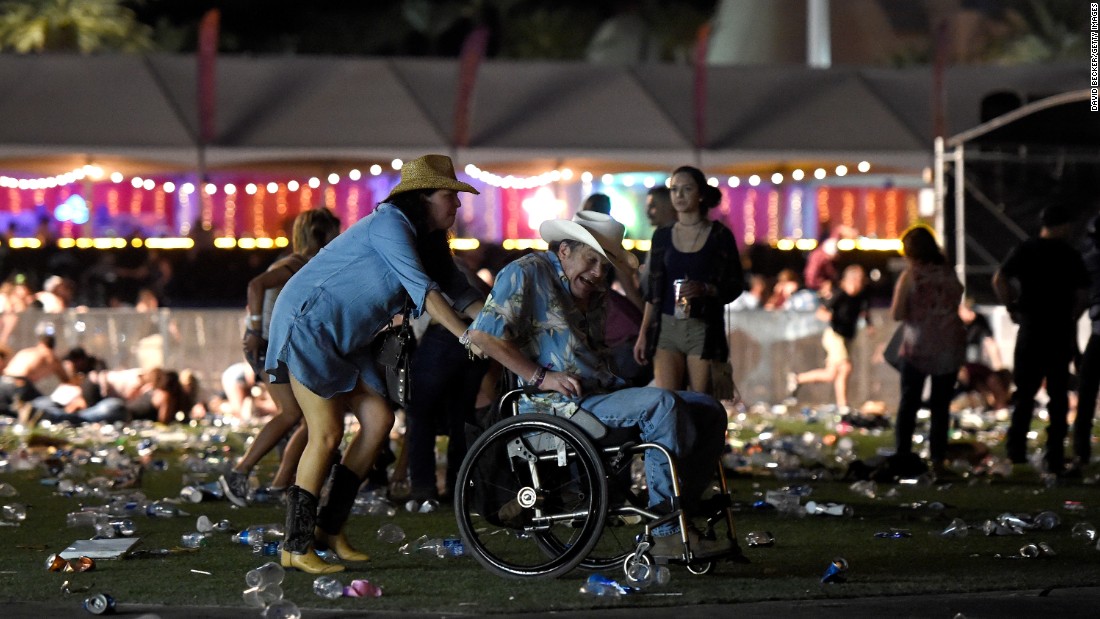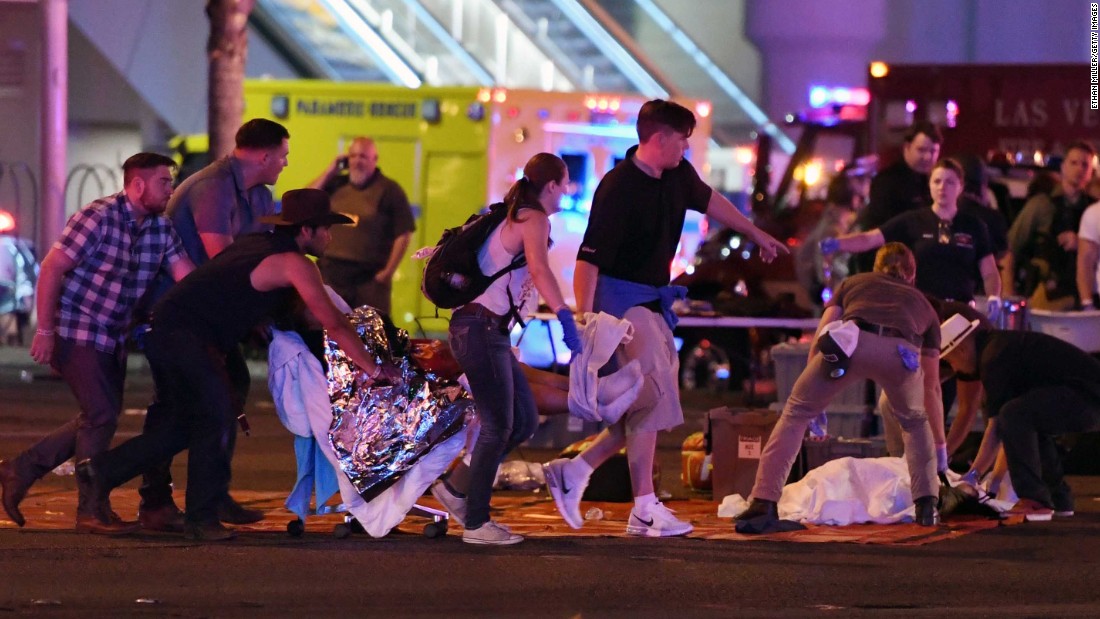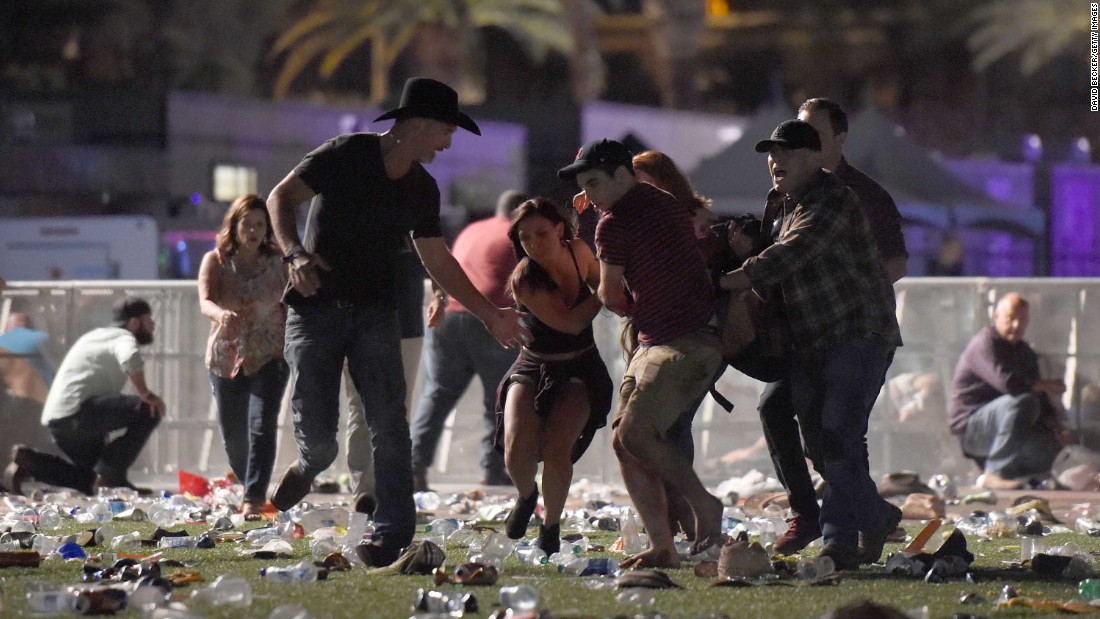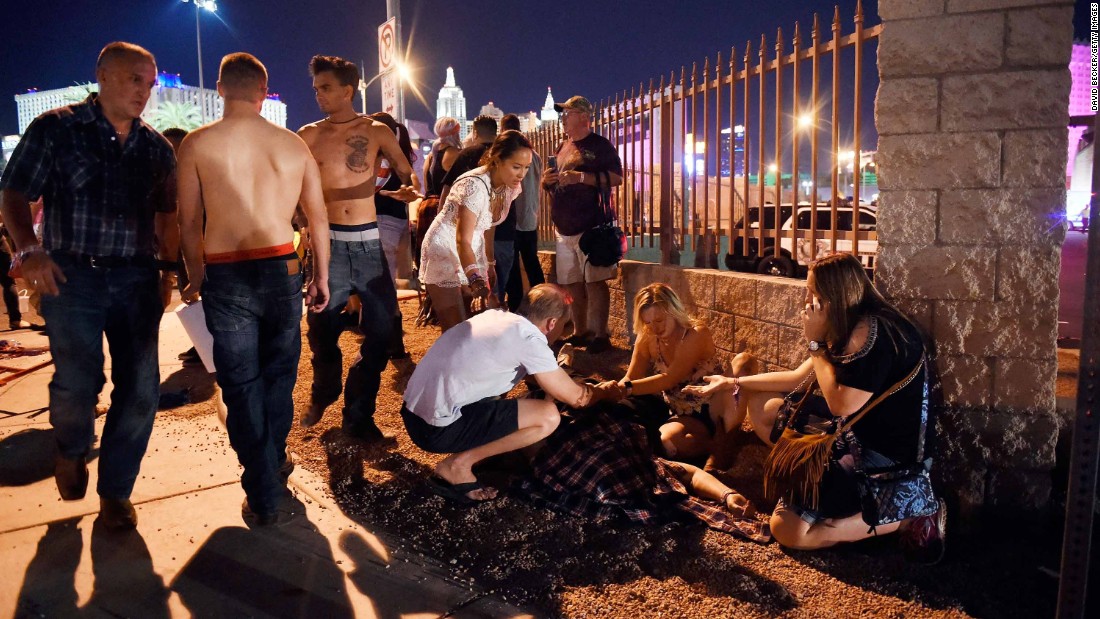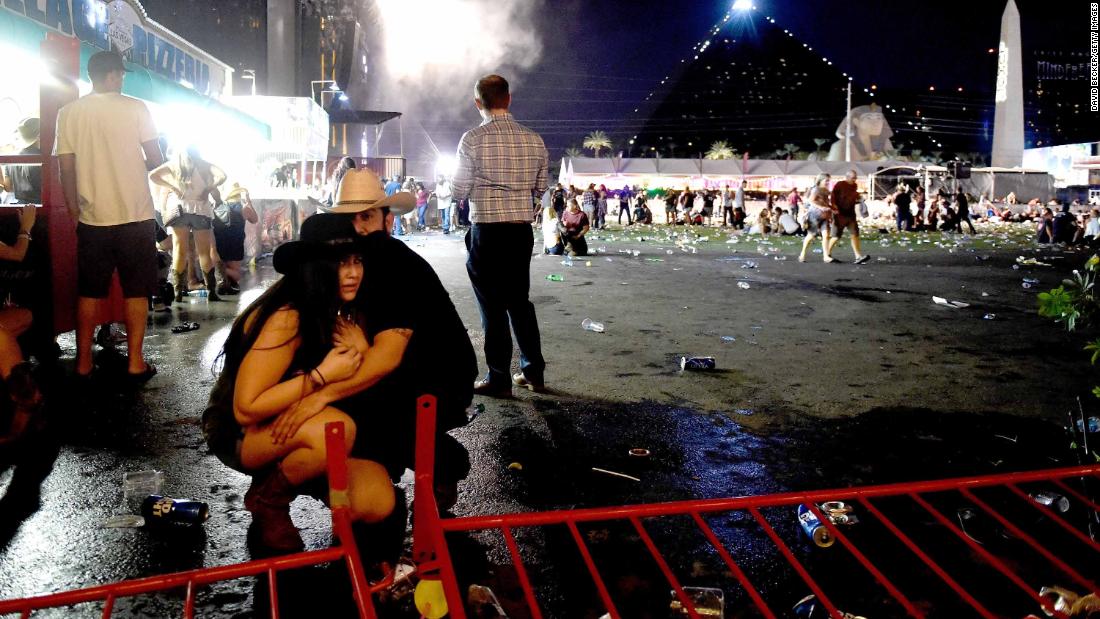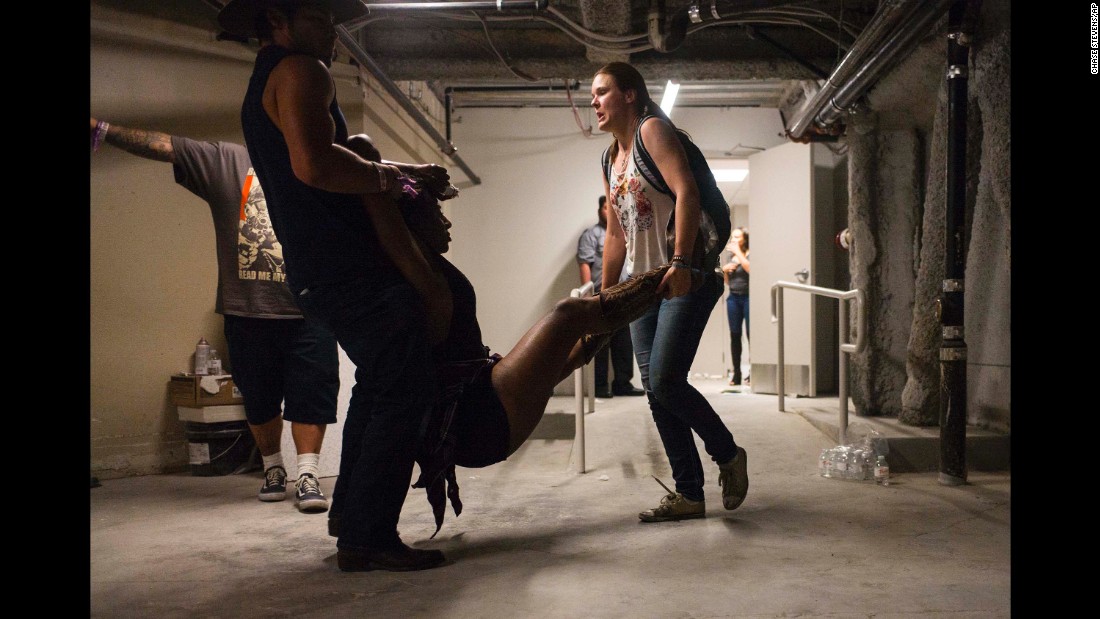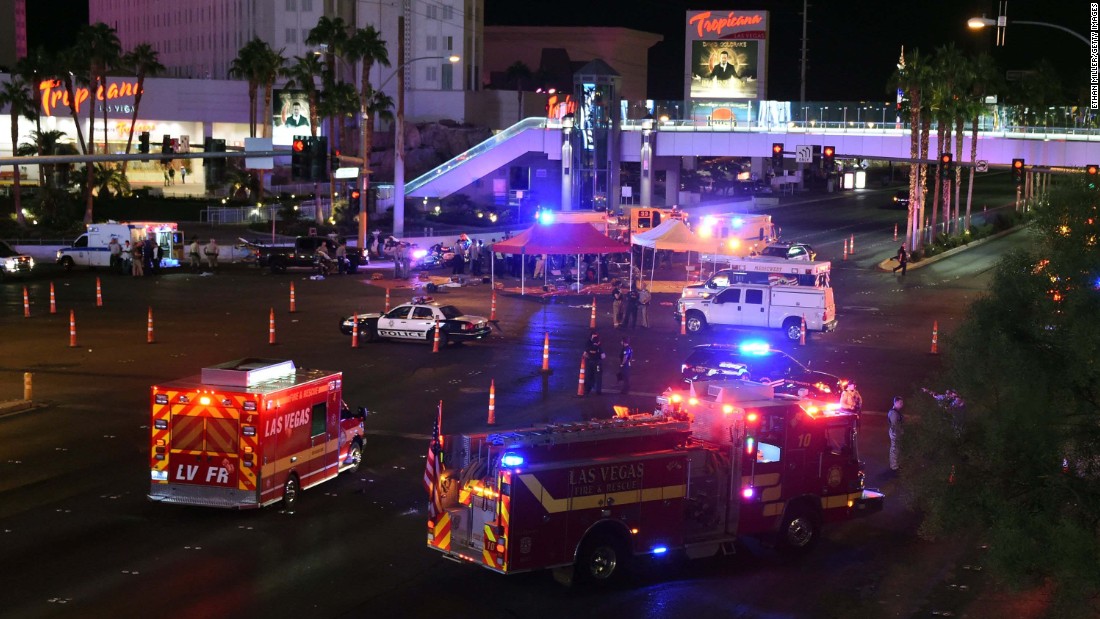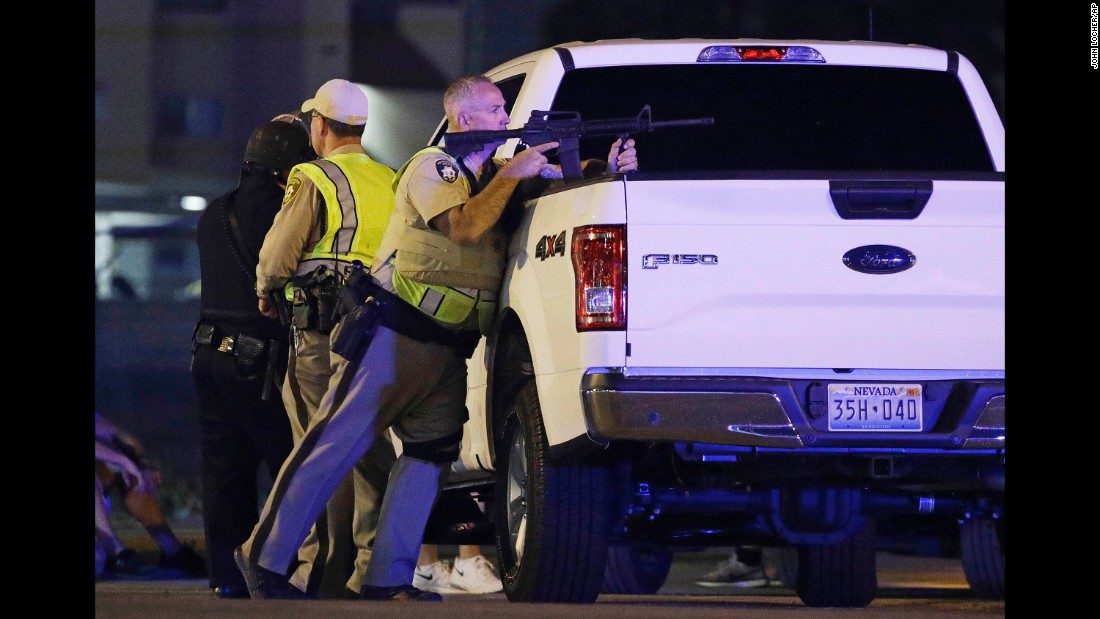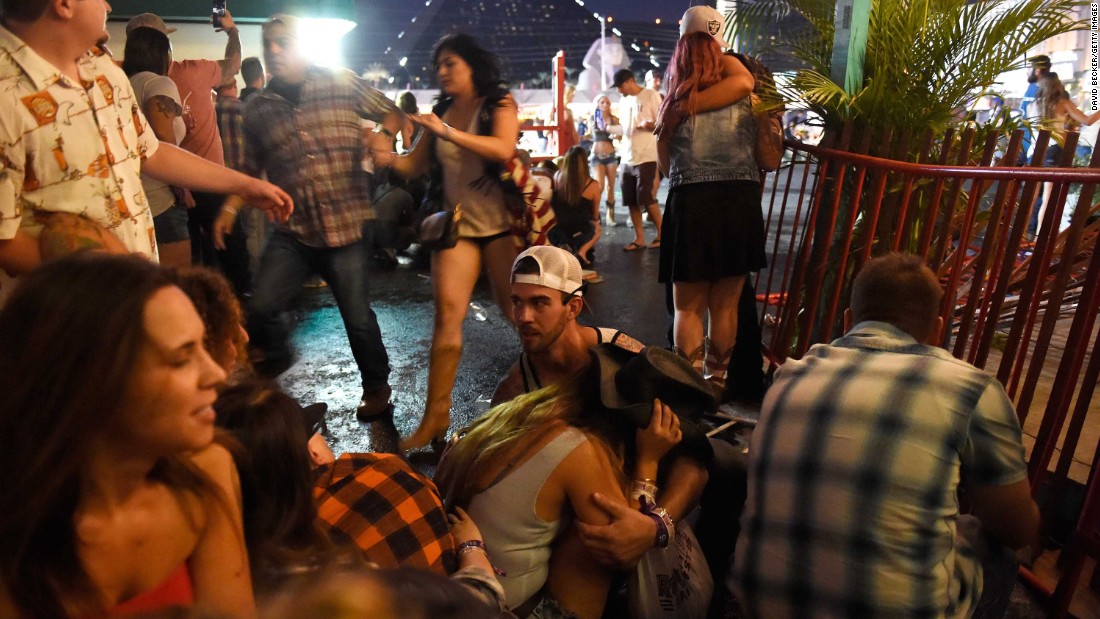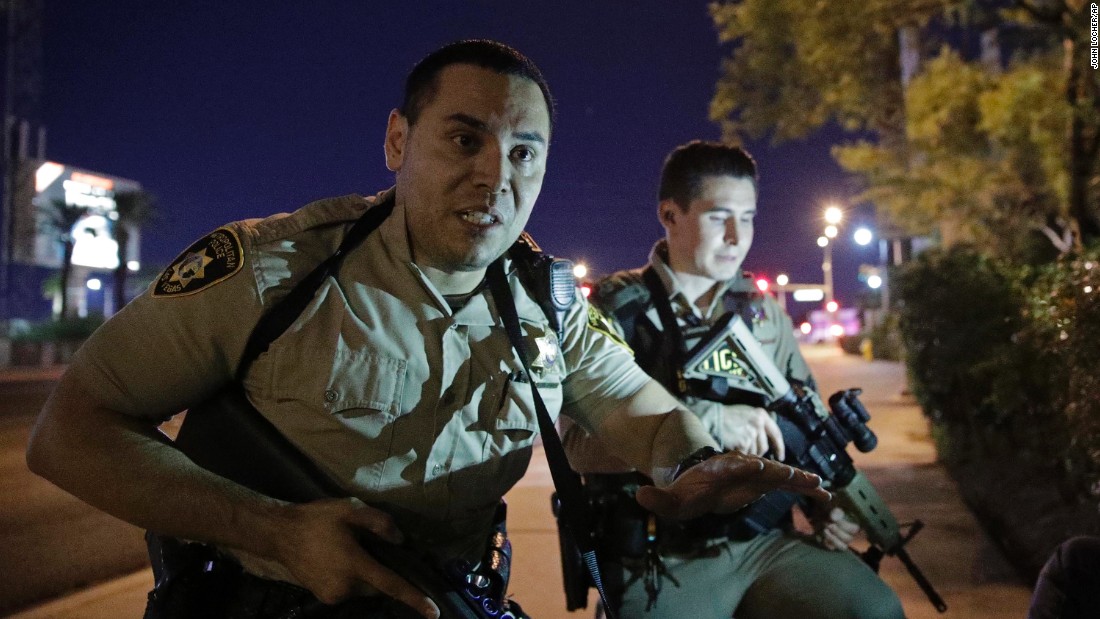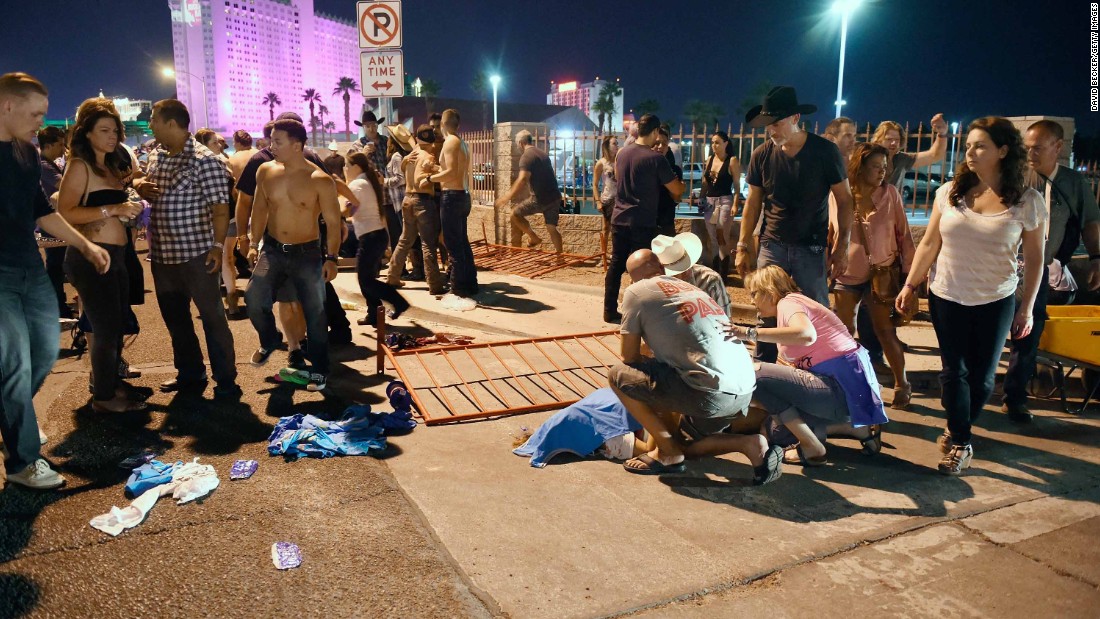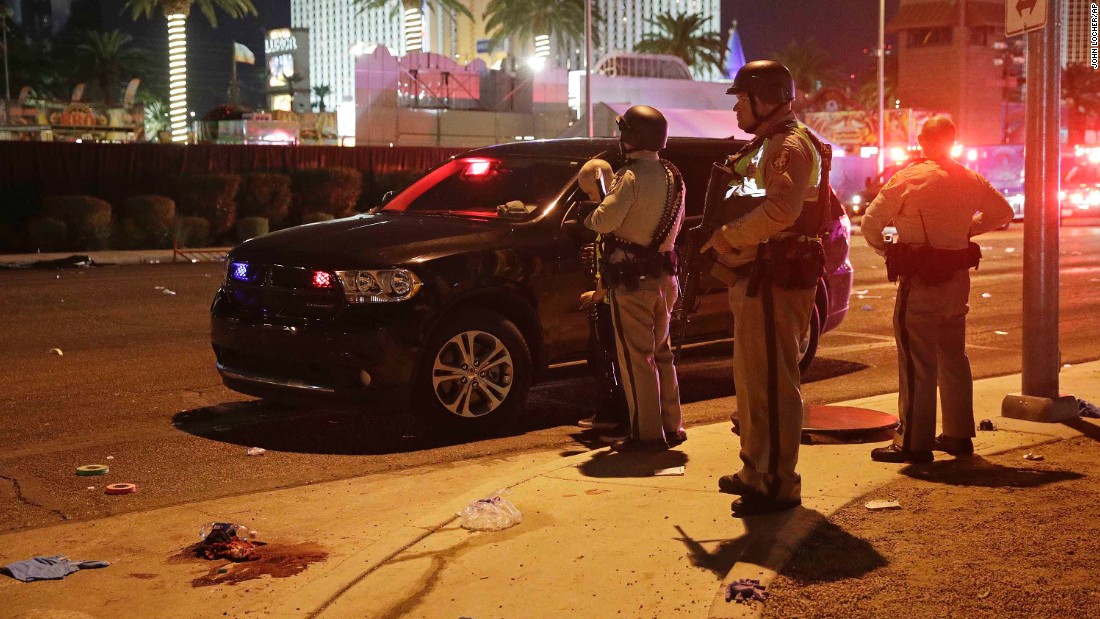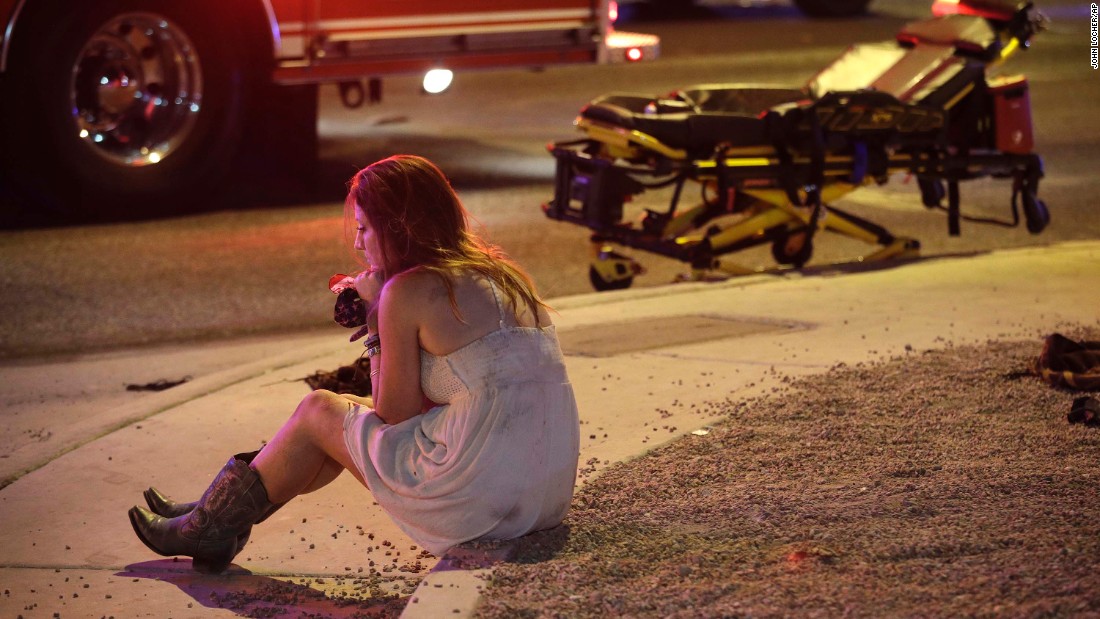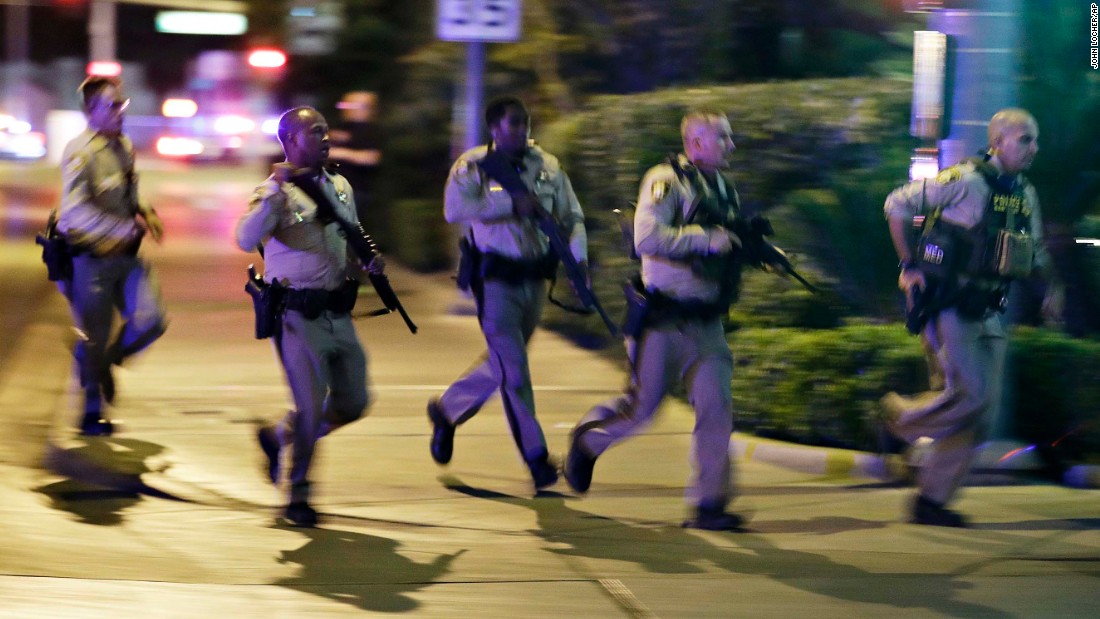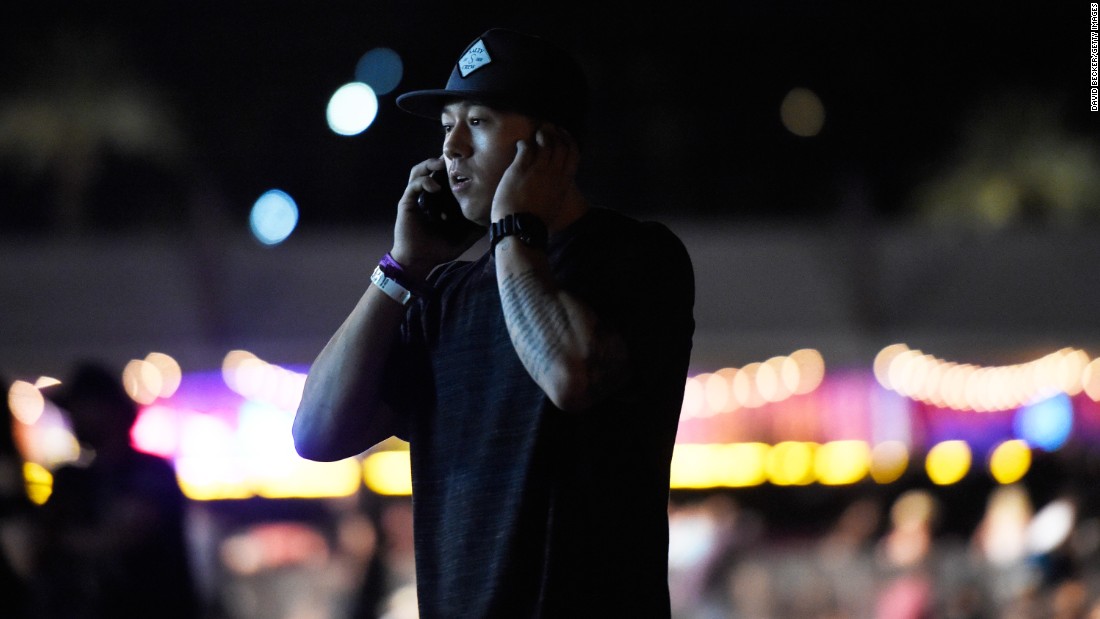 <
div class="el__gallery-showhide" js__gallery-showhide">