Brooks agrees to replace Randy Wittman as coach of Washington Wizards, Associated Press reports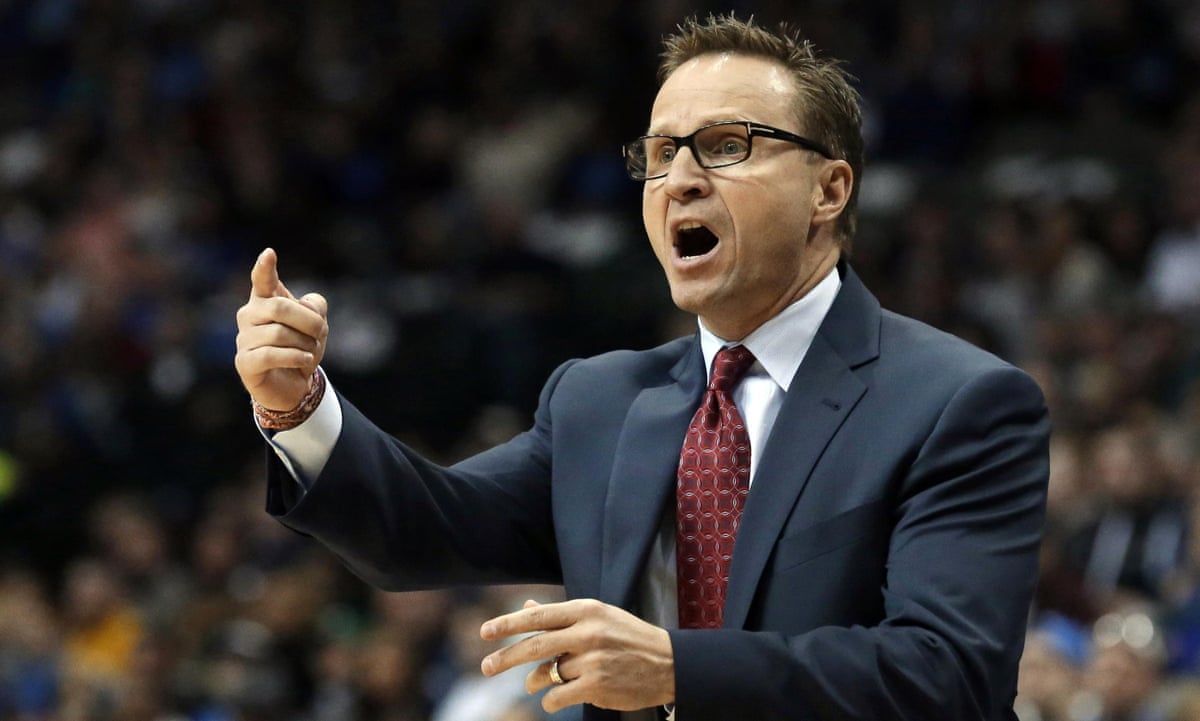 Two people familiar with the deal say the Washington Wizards have reached an agreement with Scott Brooks to become the teams new coach.
The people said the two sides reached the agreement on Thursday. The people spoke to the Associated Press on condition of anonymity because no announcement had been made.
Brooks went 338-207 in seven years with the Oklahoma City Thunder. He helped develop Kevin Durant and Russell Westbrook into superstars and led the Thunder to the NBA Finals in 2012.
Brooks and Durant remain close to this day. Durant will be a free agent this summer and the Wizards have been making moves both on the court and off to position themselves to make a run at him.
Brooks replaces Randy Wittman, who was fired after five seasons.
Read more: http://www.theguardian.com/sport/2016/apr/21/washington-wizards-hire-scott-brooks-former-thunder-coach