The National Museum of African American History and Culture, completed by UK architect David Adjaye, opens this week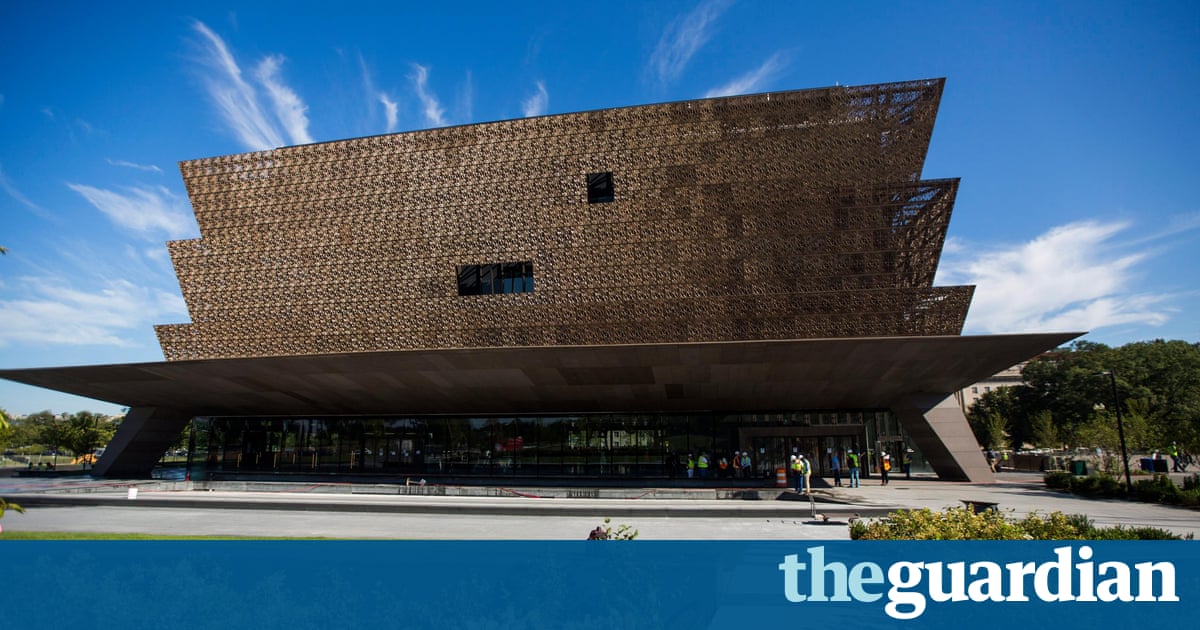 As a general rule, it was written in the 1920s, Negroes have not been and are not thought of in America when you talk in general terms of Americans unless they are specifically pointed out. This general forgetfulness therefore made it necessary for those interested in fair play to all citizens to propose a beautiful building to depict the negros contribution to America in military service, in art, literature, invention, science, industry etc.
The text was part of a century-long campaign, started by black civil war veterans in 1915, that will reach its fulfilment on Saturday, when Barack Obama formally opens the National Museum of African American History and Culture in Washington DC. It describes with some precision what has finally been achieved. It also suggests what the museums director, Lonnie Bunch, says over and over: that the museum should give a fuller understanding of what it means to be American seen through the particular lens of black experiences and contributions, not a place that is just about and for an anthropologically defined category known as African Americans.
The moment, of course, is charged. A short walk away another building has opened in the heart of the federal administrative district: the chandelier-bedecked Trump International hotel, a possible encampment on the way to the White House for the man keen on the plainly racist fantasy that Obama was not really American-born, and who as a young property tycoon was accused of denying homes to black applicants. Trumps combinations of obfuscation, cunning, bluster and force follow a pattern seen across the centuries in the museums accounts of the ways in which black freedom and advancement were blocked.
The museum, the 19th to be created by the Smithsonian Institution, enacts further principles currently under attack, which are the importance of knowledge and fact, scrupulously gathered, and of shared spaces for their understanding. It is much for a single building and its contents to carry, especially one placed on the National Mall in Washington amid the icons of the nation the White House, the Capitol, great museums, memorials to wars and presidents. How does one compete with such a monumental landscape? asks David Adjaye, the lead designer of an architectural team formed out of four practices for the purpose of this project called Freelon Adjaye Bond/SmithGroup.