The comic talks about why he identifies as a socio-political comedian and the difficulty of knowing when to tell jokes about race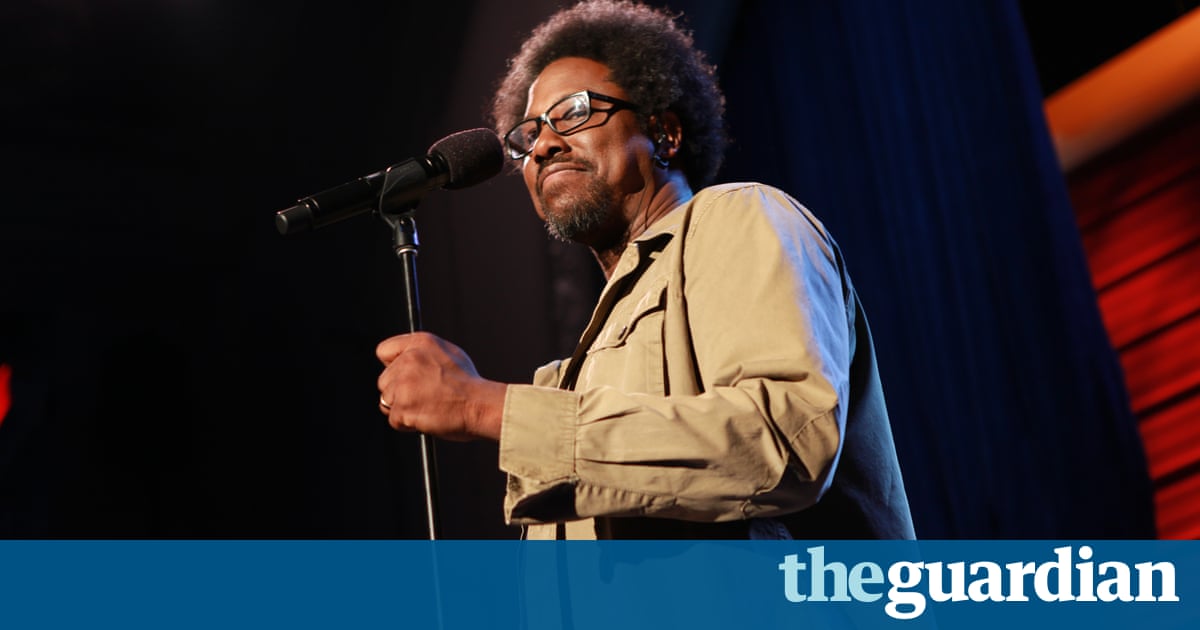 W Kamau Bell would like you to know that he is a socio-political comedian. Not a political comedian, not a comedian, and not a black comedian, although he is arguably all of those things as well.
If I say political comedian, then people think youre talking about you the Senate and Congress and whats going on in Washington DC, he said. If I say comedian, people automatically assume that youre a comedian who talks about how his wife wont listen to him and that dummy down at the mechanic who wouldnt fix his car. I think that a lot of times when other people make label, black comedians get labeled as black comedian, so I feel its like to me I would like to pick my own label, please. Thank you. His preferred label? Socio-political comedian.
In short, Bell wants people to know what theyre getting into before they walk into a club where hes performing, or tune into Politically Reactive, the podcast he hosts with Hari Kondabolu, or pick up his new album, Semi-Prominent Negro. Its like with music, he said. You dont go into a venue that just says hey we have music you say what kind of music it is. People tend to not say that with comedy, so Im doing my best to try to be a very specific type of comedian and if you dont like me thats fine just go somewhere else and let me do my thing.
Bells thing is a fiery brand of comedy that challenges listeners about their thoughts on race and privilege while also making them laugh, sometimes at their own prejudices. Bell doesnt want to just preach to a choir of true believers, though, and hes finding that his audiences expect more than that from him. When I stand up in front of groups of people who agree with me, I know I have to really step my game up, because I cant just sort of meet them where theyre at, I have to take them somewhere else, he said. They want you to challenge them and have good ideas.
His new album covers topics like his (white) wifes struggles to take care of their daughters hair, the differences between east and west coast liberalism,and how much his mother hated The Dukes of Hazzard. Shes someone who played a big part in developing Bells gimlet eye for inequality. He calls it the family business and famously jokes that thanks to his activist, college professor mother, in his house every month was Black History Month.
It was there, but I wasnt that interested in it, he said. Its like it was around too much for me to really think about. That changed as Bell began to develop his style of comedy when he was first starting out doing open mic nights in Chicago, where he was living at the time. He tried different styles, but found that he gravitated towards the socio-political side of the spectrum, returning again and again to subjects of race, inequality and political injustice. At some point, he just gave in to it. In standup, you cant hold to the material, he said. It just sort of pulls you in and you can either reject it or lean into it and I decided to lean in to it. I decided to do a full Sheryl Sandberg.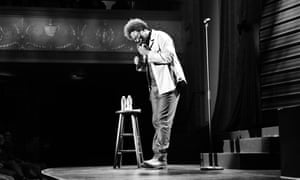 Read more: https://www.theguardian.com/culture/2016/oct/03/w-kamau-bell-interview-political-comedian-race