The fight at Cheesecake Factory, the self-examination and the estrangement from Nicki Minaj the worlds most meme-worthy rapper returns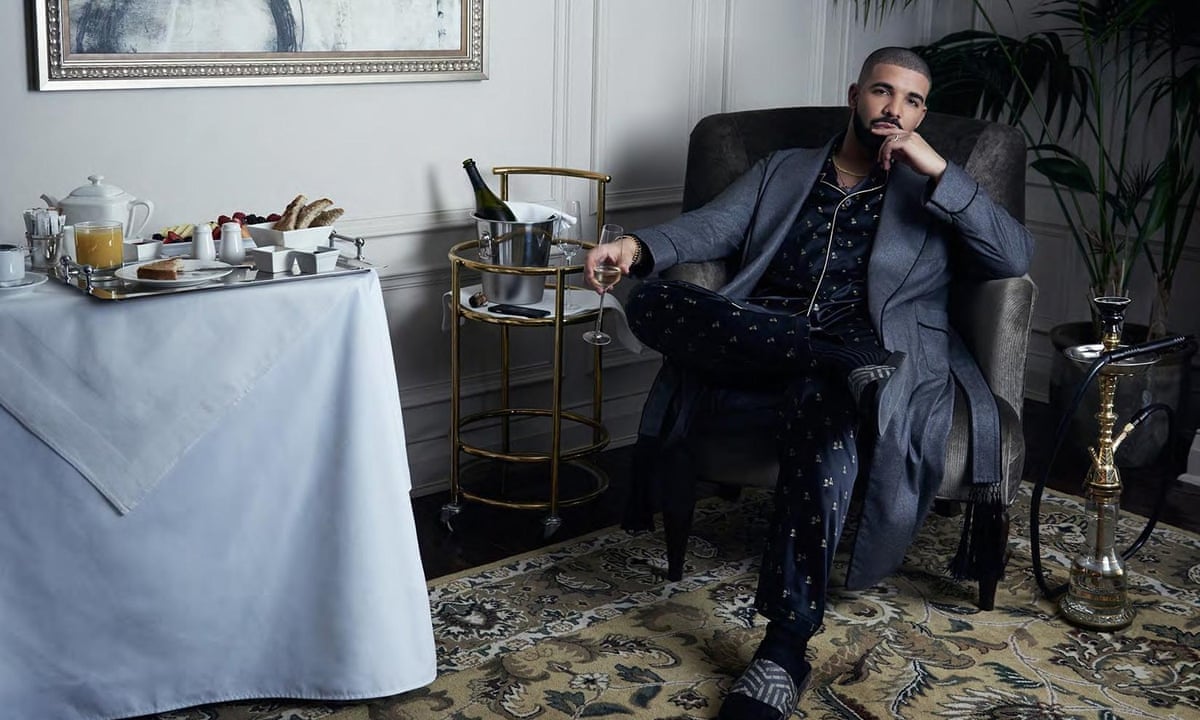 Its been less than 24 hours since Drake dropped Views, his fourth studio album (excluding mixtapes), and what a time it is to be alive.
The record is a powerful love letter to Drizzys hometown (Toronto) as well as an introspective journey into his emotions particularly as he uses tracks such as Fire & Desire and Too Good (featuring Rihanna) to address everything from infidelity, inferiority complexes and how some relationships plant feelings that never really go away. Plus, the man is his No 1 advocate, using songs such as Views to chart his professional successes and gains, asserting that he deserves any and all resulting hype.
And thats just the tip of the Aubrey-shaped iceberg. In keeping with tradition (OK, my personal tradition) of talking relentlessly about Drake, here are a few of the observations weve gleaned from the 6ix god and his latest record.
1. At one point, he fought with someone at a Cheesecake Factory
In Childs Play, Drake lets it all hang out: Why you gotta fight with me at Cheesecake/ You know I love to go there … This is a place for families that drive Camrys and go to Disney/ They dont need to know our business.
And obviously, weve latched on to this with the tenacity of regular Cheesecake Factory patrons, psyched for a shoutout. First, because the idea of Drake at a Cheesecake Factory is extraordinary. (I always pegged him as an Olive Garden guy.) Second, because out of every restaurant including the one he supposedly co-owns he chooses to eat among children and parents. Lastly, who fights at Cheesecake Factory? Could you imagine seeing that, even if Drake werent a famous rapper? What do you think they were fighting about? Because Ill say this much: it wasnt the menu. Whats there to fight about when youve got three pages of meal options to choose from?
2. His album art is very serious
OK, weve spent nearly a week pouring over Drakes album art, and then nearly as long superimposing him atop any image we want, because the internet is a gift and a beautiful thing. But following the release of Views, he released the accompanying imagery, raising questions like Why? and You OK, hun?
In each photo, Drake seems to contemplate the same themes he explores on the album: work is serious, life is hard and look at my life. Plus, in one, hes wearing the same coat as Canadas second-favourite celebrity, the Ikea Monkey, while also giving his best Blue Steel. Or Banes mask, depending on what meme youre looking at.
3. Also, one of his album art images was taken outside of The 6ix
Allow me to make a splash with a scoop: the photo Drake posted to Instagram in support of Views isnt his house in Toronto. Its not even a house at all its now a hotel, restaurant and spa an hour outside of The 6ix in a city called Cambridge, Ontario (where I live and am currently typing this sentence hi). So Drake drove to Langdon Hall, possibly enjoyed their wonderful high tea and pretended he lived there. Stars: theyre just like us (I guess).
4. OK, but the man is growing up before our very eyes (and ears)
As per our own review, its obvious that Drakes upped his own professional ante this time around, opening up about whats been disappointing him about his own life and in the industry hes at the top of. But that said, critics have also touted the release as being super home-centric. The album sees Drake namedrop the likes of Weston Road (an area of Toronto), hes painted a realistic picture of life in Toronto, and hes stressed the importance of friends and family (which to him are one in the same). In that way, Views has been Drizzys chance to embrace his roots and wings particularly since hes spent so much time out of the city, and its only normal to re-evaluate the place from which you came and to re-examine it with adult eyes.
Which can be scary, and anyone whos gone home again (even in a metaphorical and explorative sense) is aware of that. Which is why Drakes super-long 20-track offering has been championed as a huge leap forward. This is an album on which Aubrey artistically declares himself to be a grown-ass man. Even if the Telegraph confuses his self-examination with navel-gazing. (But then again, Drake told Zane Lowe yesterday that he likes when someone doesnt quite get his work right away.)
5. Drake and Kanye hang out but he doesnt talk to Nicki Minaj
Before dropping Views, Drake spoke to Zane Lowe and got super real with his thoughts/feelings on Jay Zs minuscule Pop Style verse (It didnt play out how I wanted it to go), his admission that he and Nicki Minaj no longer speak (but relax, everyone: theres mutual respect between them), and his <a draggable="true" href="http://www.vulture.com/2016/04/drake-ovo-sound-radio-interview.html" data-link-name="in" body link" data-component="in-body-link" class="u-underline">confession that he and Rihanna have genuine energy.. Plus, he and Kanye West hang out in Calabasas and just collaborating, leading some of us to pray that one day hell show up on an episode of Keeping Up With the Kardashians (because hello, I have my priorities in order).
But the thing is, kernels of real talk aside, Lowes interview was important in reminding the masses that while Drake asserts himself as an untouchable boss, hes a real human person, capable of feelings feelings, insecurities and navigating the ins and outs of Canadian winter. Also: Views was made in Toronto, which further establishes Aubs as the 6ix god so we need to know hes also just a guy.
Which, of course, we couldve realized from the Cheesecake Factory admission. Real gods only fight in Pizza Hut.
Read more: http://www.theguardian.com/music/2016/apr/29/views-drake-new-album-talking-points