Exit leaves chairman Sumner Redstone, 93, in uncontested control of media conglomerate, reportedly ending lawsuits over billionaires competence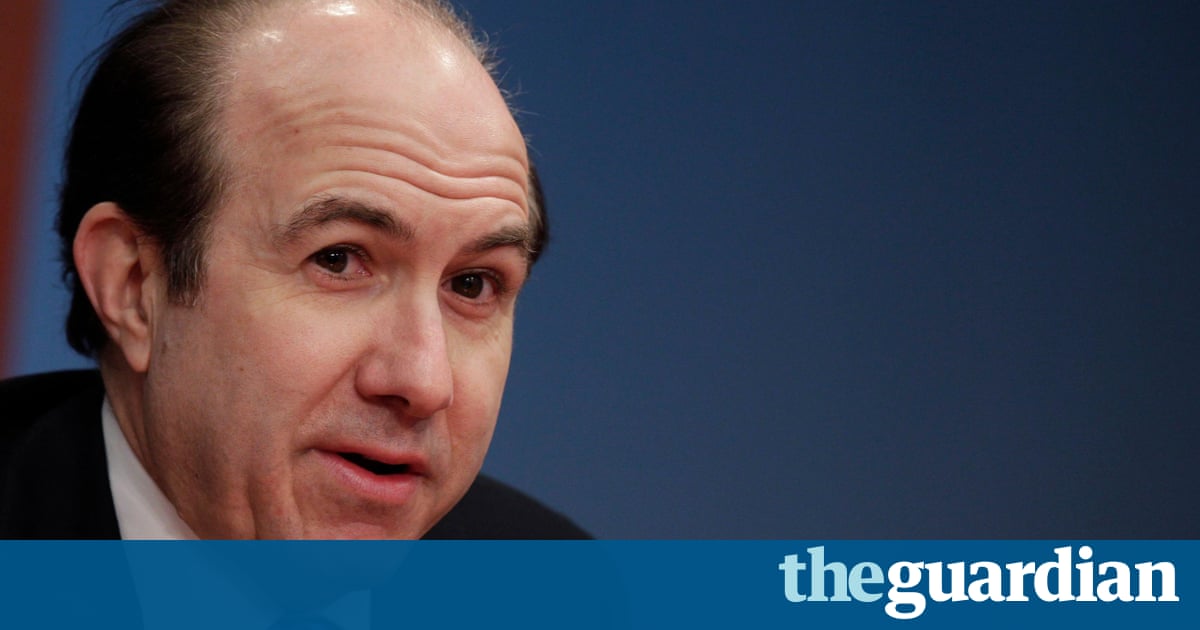 Philippe Dauman is leaving Viacom, according to multiple reports, but he isnt going cheap: the CEO will receive a $72m payout in exchange for his departure, leaving billionaire chairman Sumner Redstone uncontested in his control of the company.
Viacoms interim CEO will be Tom Dooley, a 36-year veteran of the conglomerate that owns Nickelodeon, Comedy Central and Paramount Pictures. The deal is expected to be announced soon and will keep Dauman at Viacom until 13 September, at which time Dooley will take over until at least the 30th, which ends the companys fiscal year.

Even at 93 and in ill health, Redstone can still win a protracted boardroom battle with another media executive this time, it happened to be his protege. With his daughter Shari and the other five members of his trust, Redstone controls National Amusements and through it, 80% of the voting stock in the company.
Daumans ouster will also end multiple contentious lawsuits over Redstones competence, according to the New York Times. The frail media mogul had mustered the strength to testify in a brief deposition during another competency suit brought by ex-girlfriend Manuela Herzer, but questions of whether he could sustain the taxing process of further testimony loomed over the nearly identical suit brought by Dauman mere months after the executive had defended his mentors capacity, declaring him engaged, attentive and opinionated as ever.
But even with the cessation of legal action and Daumans ouster, further questions remain. The companys performance has been questioned by its shareholders, especially the use of company funds to back the lawsuits. We hate the use of shareholder funds for this, Jason Ader, head of investment firm SpringOwl Asset Management, said.
And Dauman has stated his intention to sell 49% of Viacom subsidiary Paramount Pictures, a move Redstone strongly opposes. The Los Angeles Times reports that on that point, the departing executive won a concession: he will have until he leaves the company to close the sale, which has attracted parties including the Chinese media giant Dailan Wanda. The board, which expands to include members handpicked by Redstone, will need to approve any sale.
Dauman, for a decade the leader of the company in addition to his duties as Redstones estate lawyer, has been the subject of critical attention for years. Precipitous ratings declines at Nickelodeon and the companys other networks characterized Daumans reign as CEO, as did the departure of talent, including the exodus of Daily Show stars John Oliver, Jon Stewart and Stephen Colbert from Comedy Central. Redstones other high-profile holding through National Amusements, CBS, fared far better under its own chief executive, Les Moonves, who is widely perceived as having dealt with the existential perils of cord-cutting and a fragmented cable landscape better than his competitors in the broadcast TV world.
The question of who will replace Dauman is an open one. Analysts including BTIGs Richard Greenfield have said that the best and perhaps only way forward for Viacom would be to recombine it with CBS, which would likely leave Moonves in charge.
Read more: https://www.theguardian.com/media/2016/aug/19/viacom-ceo-philippe-dauman-ouster-sumner-redstone