Fusing writing, music, art and technology, a new generation is taking poetry beyond the bookstore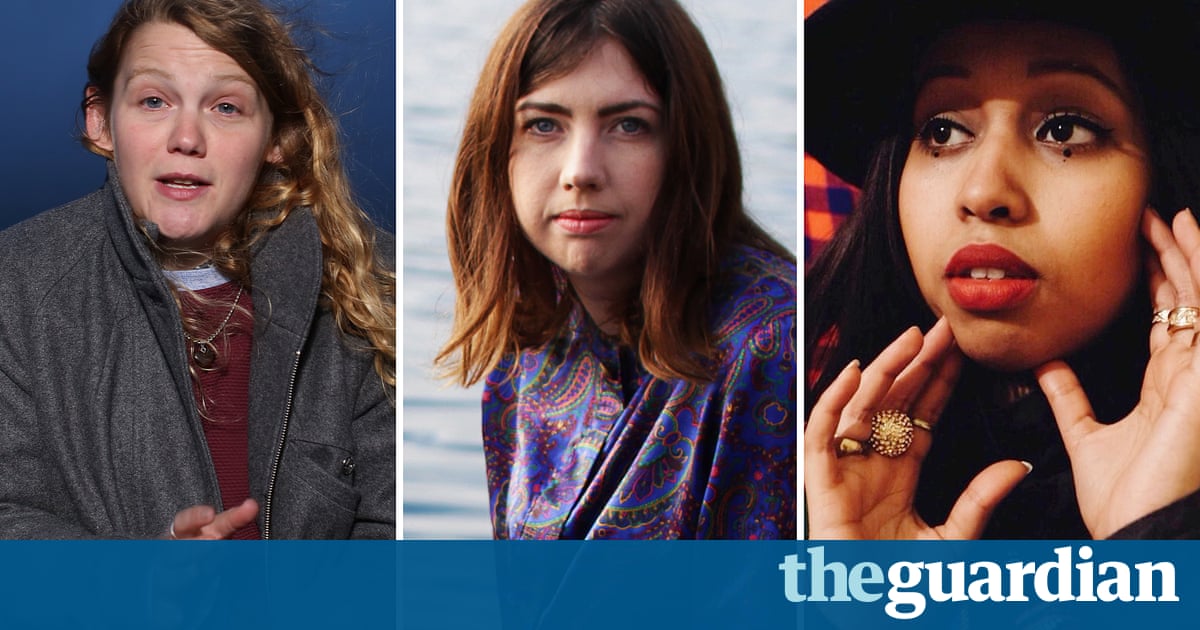 If youre not an Instagrammer you may never have heard of Rupi Kaur. In fact, if youre not a young female Instagrammer, then your chances are probably even slimmer.
And yet, with almost 750,000 Instagram followers and more than half a million copies of her debut poetry collection, Milk and Honey, sold worldwide, Kaur is one of the biggest names on the literary scene right now.
Dubbed the queen of an emerging trend of Instapoets, this 24-year-old Indian-Canadian writer is leading the charge in an exciting new movement of young writers reclaiming poetry for the digital age.
Fierce as they are fleeting, Kaurs poems are the kind that can be read on a morning commute, a coffee break. Poems that can be screenshot and shared, re-blogged and repurposed.
With her posts gaining upwards of 50,000 likes a pop, it might be tempting to read their impact in simply viral terms transient and trivial, clickable and forgettable. But this would be to underestimate their impact on an emerging online readership.
In her spare, sweeping lines, Kaur boldly takes on issues of femininity, sexual assault, body image and racial discrimination. You/ have been/ taught your legs/ are a pit stop for men, she begins one of the opening poems in Milk and Honey. Dont tell me my women/ arent as beautiful/ as the ones in/ your country she concludes another.
Her first taste of internet celebrity came when a photo of the young poet proudly sporting a period stain went viral. Kaur does not shy away from elements of the female experience that are deemed unspeakable. And, from the attention she is gaining both online and off, it seems this is just the kind of honest and empowering voice young women are looking for.
In the aftermath of the US election, Wendy Copes takedown of mansplaining, Differences of Opinion, was shared far and wide proving yet again that poetry resonates in troubled times. And across the world a new generation of feminist poets are going viral and changing the ways we view the impact of poetry in the new age.
In the UK, the young Somali-British poet Warsan Shire has shot to fame after featuring in Beyoncs internet-breaking Lemonade. Tackling issues of race, immigration, culture and relationships, Shires poetry has commanded attention from a diverse audience, from her 50,000 Tumblr and Twitter followers to elite literary gatekeepers, who named Shire Londons first-ever young poet laureate.
Over in Londons south-east, the poet, rapper and performer Kate Tempest is unleashing rapid-fire lyrical attacks on consumerism, inequality and injustice. From award-winning poetry collections, sellout hip-hop shows and YouTube spoken-word videos, to an opening slot at this years Sydney writers festival, which itself commanded global attention, Tempest is as prolific as she is shapeshifting breaking down the boundaries of what poetry is and can be in the current social order.
In the US, a new league of feminist slam poets such as Savannah Brown, Brenna Twohy, Lily Myers and Imani Cezanne are also taking on the system with their powerful spoken-word performances lyrical tirades on everything from sexism and beauty standards to resting bitch face.
This years inaugural Feminist writers festival in Melbourne highlighted growing demand for a diverse new set of feminist voices, with a lineup featuring the Afro-Caribbean-Australian slam poet and writer Maxine Beneba Clarke, the Cypriot-Australian poet and performer Koraly Dimitriadis and the young Indigenous poet and activist Nayuka Gorrie. And in New Zealand, poetrys latest it girl, Hera Lindsay Bird, is amassing a semi-cult online following for her smart, sassy and explicit takes on everything from female sexuality to Friends.
With their playful and fluid approaches to the poetic form fusing writing, music, art and technology these are poets youre just as likely to discover on your daily social media scroll as scouring the isles of a bookshop. They have looked around at a fractured world at the issues facing women, queer communities, people of colour or socioeconomic disadvantage and found new ways to project these concerns through poetry, into the spaces in which they will be noticed and shared.
In an online age overwhelmed with up-to-the-minute news, opinions, memes and videos, these young writers have returned to one of our most ancient literary forms as a way to cut through the noise and get their voices heard. If this is the direction poetry is moving in an increasingly technological era, the future is looking bright for a new canon of female poets.
Read more: https://www.theguardian.com/books/2016/nov/27/verse-goes-viral-how-young-feminist-writers-are-reclaiming-poetry-for-the-digital-age