As a campus carry law comes into effect on the 50th anniversary of the college mass shooting in Austin, a student, a teacher, and a survivor express concern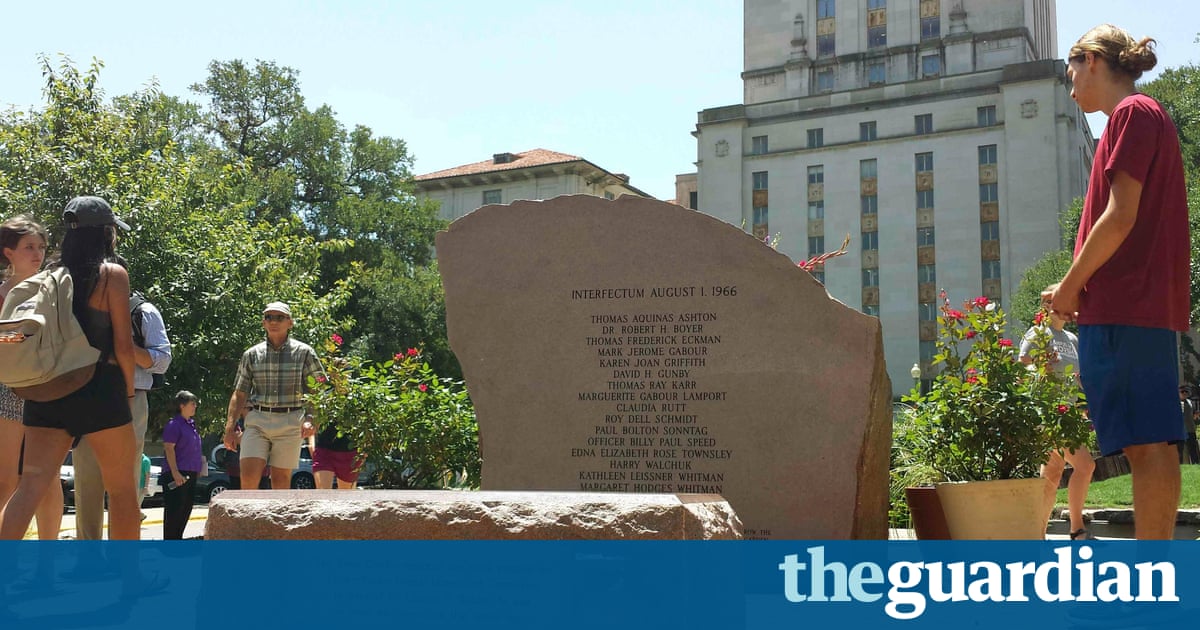 The University of Texas marked the 50th anniversary of a slaughter that thrust mass shootings into the national consciousness on Monday as a new law allowing students to carry guns in campus buildings came into effect.
The Austin-based universitys students and faculty have been at the vanguard of resistance to the campus carry rule passed by the Republican-dominated Texas legislature last year. In a grim coincidence, the bill went into effect as several hundred people gathered for a memorial ceremony in the shadow of the tower at the heart of the campus from where a sniper, Charles Whitman, embarked on a 96-minute killing spree.
The law permits people over 21 with handgun licenses to carry a concealed handgun in most buildings on campus, including classrooms and, at some universities, dorm rooms.
Areas considered sensitive, such as sports arenas and laboratories with dangerous chemicals, are designated as gun-free zones, as is the UT towers observation deck.
Gregory Fenves, the university president, told reporters at a press conference on Monday that he recognized there is some confusion about implementation, but our message to the entire campus community [has] always been if you see a gun call the police and that has not changed.
Eight states allow the carrying of concealed weapons on higher education campuses, according to the National Conference of State Legislatures: Texas, Colorado, Idaho, Kansas, Mississippi, Oregon, Utah and Wisconsin. In 23 states, institutions have the right to choose.
Texas law does not apply to private universities, all but one of which have decided to ban campus carry, the Texas Tribune reported.
I hope they get guns off this campus
Claire Wilson James was the first passer-by shot by Whitman from the deck of the tower on 1 August 1966. Then aged 18, she was eight months pregnant and gravely injured. The bullet ripped through her stomach and killed her unborn boy. Then 25-year-old Whitman fatally shot her boyfriend.
I just hope they get guns off this campus and get rid of open carry and let the police have the guns if somebody has to have them, she said after the ceremony.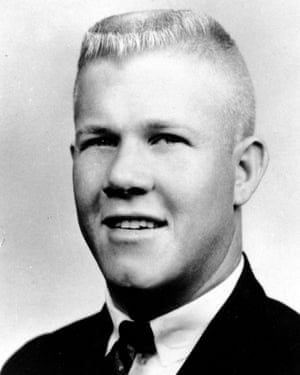 Read more: https://www.theguardian.com/us-news/2016/aug/01/texas-tower-shooting-survivor-speaks-out-campus-carry-laws