He won a historic triple treble at Rio, and plans to retire next year. What next for the fastest man alive? He talks doping, partying and his plans to settle down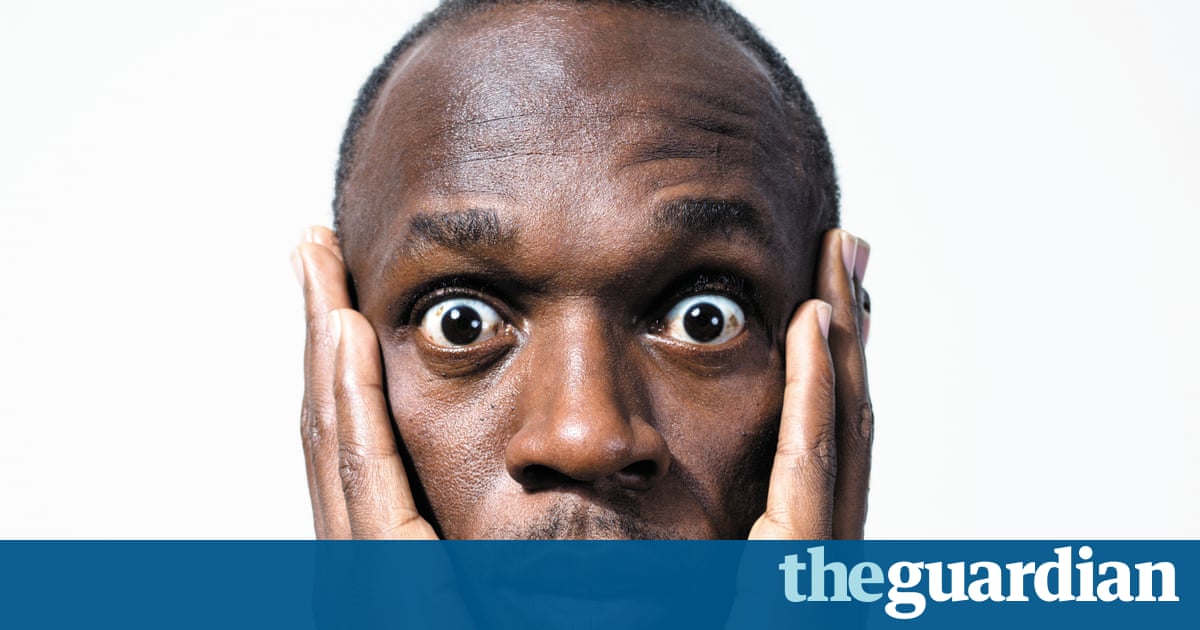 To run faster than any other human being in history is such an extraordinary concept that you have to wonder what it would do to your sense of self. I wondered a lot about it on my way to Jamaica, and the first glimpse of Usain Bolt appears to confirm my worst fears. He arrives at Kingstons empty National Stadium in blazing Caribbean sunshine, impossibly tall and lean, and approaches with the body language of a man who would rather be anywhere else.
Just 10 days earlier, the sprinter had achieved the unprecedented feat of a third consecutive triple Olympic gold in the 100m, 200m and 4x100m relay, watched by hundreds of millions of adoring global fans. Photos of his post-victory celebrations in a Rio nightclub, followed by a night in a young Brazilian womans bed, were splashed across front pages all over the world, and the party had carried on to London. For more than a week, minibuses shuttled sparkly clubbers in high heels from Mayfair nightspots to his hotel, the paparazzi scarcely able to believe their luck.
The line between self-belief and arrogance is a fine one, and who could blame Bolt if he crossed it? The last time he had to introduce himself with, Hello, Im Usain Bolt, the prime minister was Gordon Brown and we hadnt heard of Netflix. Bolt hopes he will never need to say the words again, because I want my legend to live on. So assured is he of his supremacy that the iconic image from Rio was of the sprinter turning, mid-race, to smile for a camera in the 100m semi-final. Typical Bolt quotes range from, I never doubt myself to, I told you all I was going to be number one, and I did just that or simply, I am a legend. So, after we greet, I ask a question that feels a bit like an experiment, and unlikely to elicit an answer. What is he insecure about?