Republicans criticized $8.6m purchase of nuclear materials, which will be resold for research purposes, as going well beyond scope of last years accord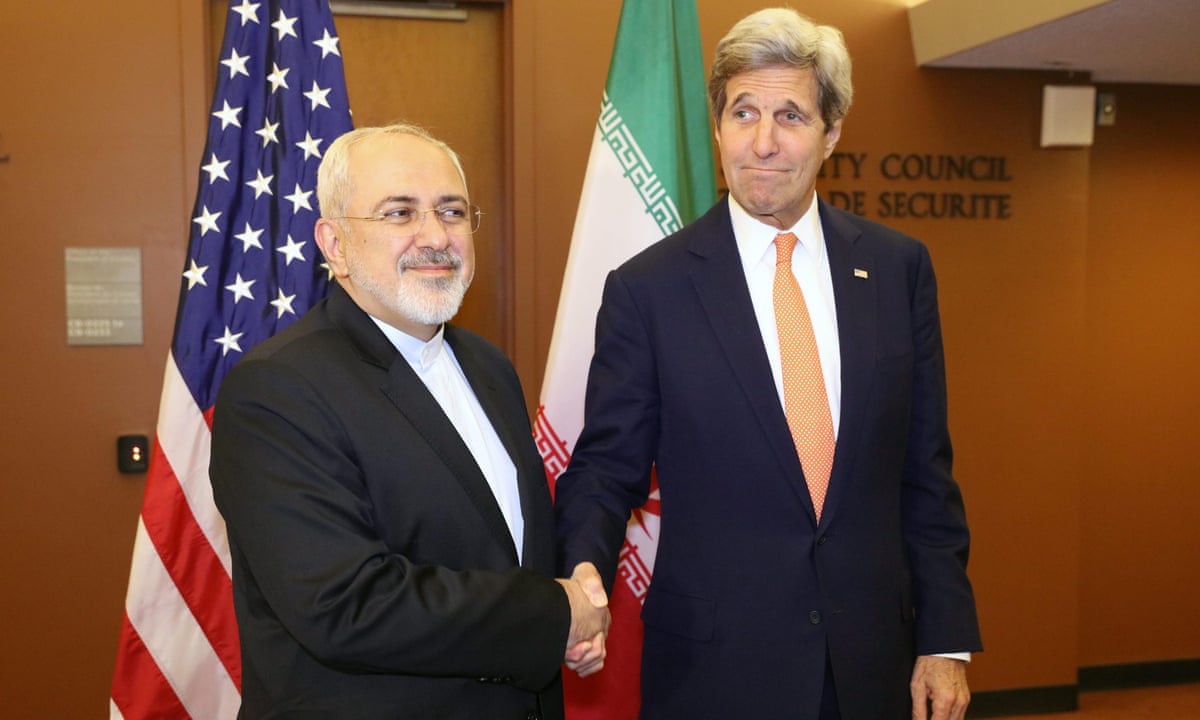 The US is buying 32 metric tons of Iranian heavy water, a key component for one kind of nuclear reactor, to help Iran meet the terms of last years landmark nuclear deal under which it agreed to curb its atomic program in exchange for billions of dollars in sanctions relief.
The US state and energy departments said a sales agreement would be signed Friday in Vienna by officials from the six countries that negotiated the nuclear deal. The agreement calls for the energy departments Isotope Program to purchase the heavy water from a subsidiary of the Atomic Energy Organization of Iran for about $8.6m, officials said. They said the heavy water will be stored at the Oak Ridge national laboratory in Tennessee and then resold on the commercial market for research purposes.
Heavy water, formed with a hydrogen isotope, is not radioactive but has research and medical applications and can also be used to produce weapons-grade plutonium. Under the nuclear deal, <a href="http://www.theguardian.com/world/iran" data-link-name="in" body link" data-component="in-body-link" class="u-underline">Iran is allowed to use heavy water in its modified Arak nuclear reactor, but must sell any excess supply of both heavy water and enriched uranium on the international market.
Iranian news agencies reported in early March that a deal would soon be finalized. Members of Congress on Friday were criticizing the deal as another example of the Obama administration giving Iran more that it is entitled to. Those concerns have been fueled by indications the administration may be preparing to ease financial restrictions on transactions involving Iran.
The US secretary of state, John Kerry, is to meet Friday with Irans foreign minister, Mohammad Javad Zarif, to discuss Iranian complaints that it is not getting the sanctions relief it deserves under the nuclear accord.
The US energy department said the heavy water purchase does not go beyond the scope of the nuclear agreement, and stressed that future purchases were not automatic.
The United States will not be Irans customer forever, it said in a statement. It is exclusively Irans responsibility to find a way to meet its (nuclear deal) commitments, whether that is by selling, diluting or disposing of future stocks of heavy water to remain within the (deals) limit.
That did not sway congressional Republicans.
Once again, the Obama administration is handing Irans radical regime more cash, said Republican representative Ed Royce of California, the chairman of the House foreign affairs committee. US purchase of this sensitive material goes well beyond what is required by the nuclear agreement. Far from curbing its nuclear program, this encourages Iran to produce more heavy water to sell with a stamp of US approval on the international market.
House majority leader representative Kevin McCarthy, a California Republican, said the heavy water purchase sets a dangerous precedent.
Administration officials have repeatedly said the Republican concern is misplaced and denied speculation, fueled in part by comments Kerry himself made after his first meeting with Zarif on Tuesday, that any changes are coming. But officials said Kerry would likely use the Friday meeting to remind Iranian officials and foreign banks and businesses that certain once prohibited transactions with Iran are now allowed under US law.
They will continue to talk about the sanctions relief process, and the degree to which banks, foreign and domestic, as well as institutions foreign and domestic, are evaluating their options under the (nuclear deal) and the degree to which they have before them a sufficient level of understanding to make decisions with respect to sanctions relief, John Kirby, the state department spokesman, said.
Other officials said Kerry might encourage foreign financial institutions to take advantage of new opportunities with Iran afforded by the sanctions relief. Those officials spoke on condition of anonymity because they were not authorized to discuss the matter publicly.
Iran, as well as European and Asian banks, wants financial restrictions eased, or at the very least, clarified. Despite the relief it was given in the nuclear deal, Iran remains under numerous US sanctions related to its ballistic missile activity, support for terrorism and human rights abuses.
The Obama administration acknowledges that some sanctions relief has been slow. The administration has ruled out giving Iran access to the US financial system or direct access to dollars, but American officials have been considering other ways to help Iran reap the full benefits of the deal in which it agreed to curb its nuclear program in exchange for billions in sanctions relief.
Read more: http://www.theguardian.com/world/2016/apr/22/us-buy-iran-heavy-water-nuclear-deal