"The first time I met Amy Winehouse was the day I shot her album cover," photographer Charles Moriarty recalled in a video featured on Kickstarter. The year was 2003 and Winehouse was about to release her debut album "Frank."
To capture the image, Moriarty and Winehouse wandered through back alleys and city streets, a bottle of white wine in hand while they snapped photos and apparently borrowed a passerby's dogs. The image that would immortalize Winehouse's first record shows her smiling obliviously in a pink, see-through T-shirt, walking a little black puppy on a leash. She looks young, silly, relaxed. Her signature black winged eyeliner is in its infant stages, peeking out from her upper lids.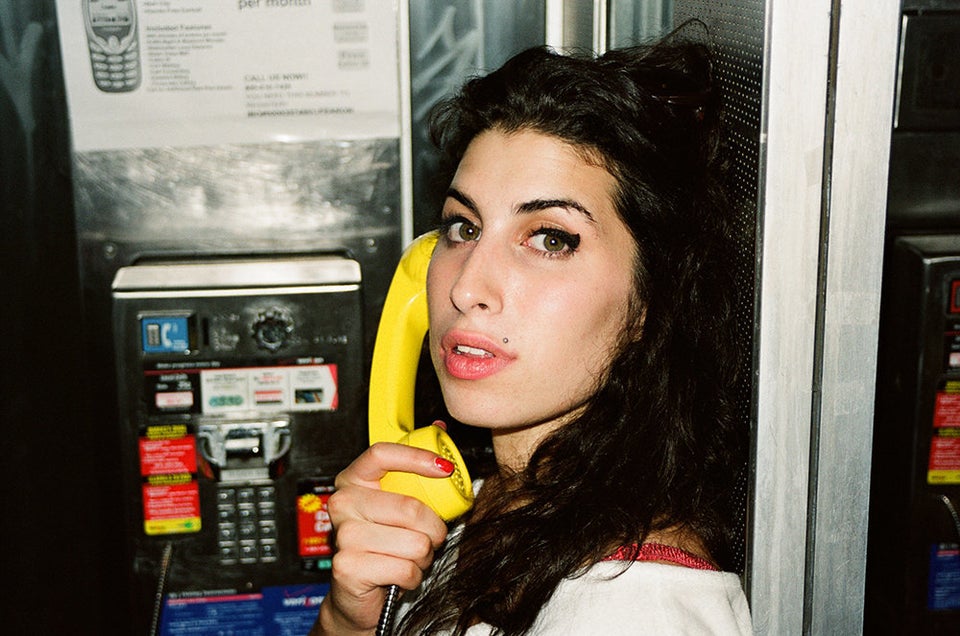 The intimate photos provide a stark contrast to the paparazzi images that later defined the singer, snapped intrusively and cruelly, framing the star's spiraling destruction like the latest juicy gossip. Here, on the cusp of fame, Winehouse is not frightened by the camera and its consequences. She meets its gaze head on, flirtatiously pulling the viewer under her spell.
"[The photos] are an important part of her life where she's transforming from a young girl to a recording artist," Moriarty told The Huffington Post. "She's just about to release her first album. She's experiencing brand new things for the first time. This small photographic moment captures that. I think it's important. I think everyone should see it. I think everyone should be able to smile and remember Amy the way that I do."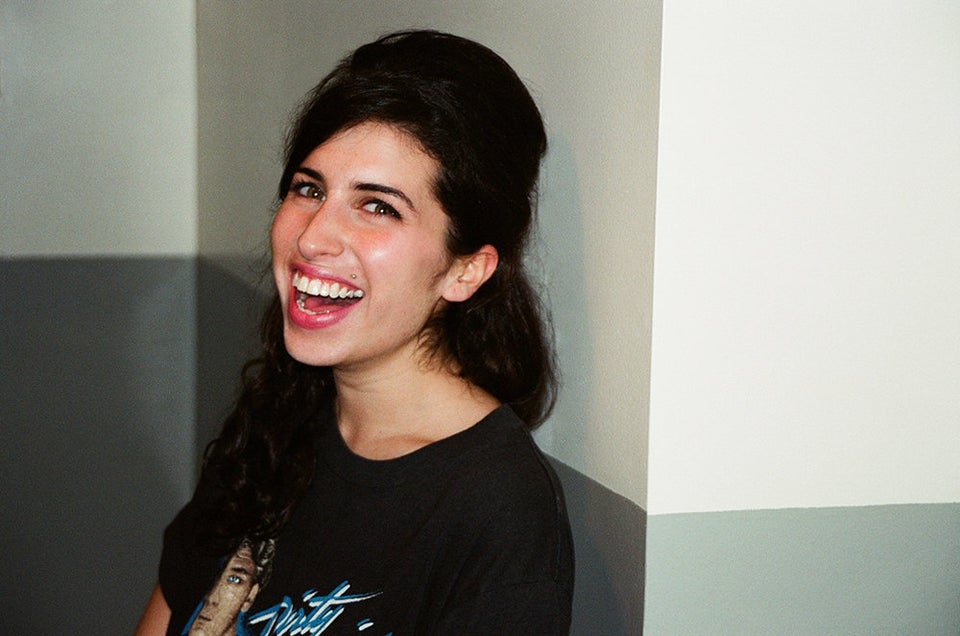 When Winehouse passed away in 2011, Moriarty wasn't sure what to do with the photos, many of which had never been published. "When Amy died I was approached by people to do various things, but to be honest it was a little too close to the bone and I was pretty upset at the time," he recalled. "I really didn't want them to be used commercially. It felt like an invasion of a private moment we'd had when we were younger, all of the sudden being brought out into the open just because this awful thing had happened. I didn't want them to come to light that way so I held onto them."
Things changed when the photographer watched Asif Kapadia's heartbreaking documentary "Amy," pieced together from home video footage, live recordings and photos of Amy's all too public life and death. The film captured dimensions of Amy not often publicized by the mainstream media — her sassy sense of humor, her immense compassion, her fanatical love of music, her fearlessness, moxie and self-doubt.
After seeing the film, Moriarty explained, "It was clear to me this side of Amy needed to be shown, that I needed to get them out into the open, and that a book would be the best way to do this."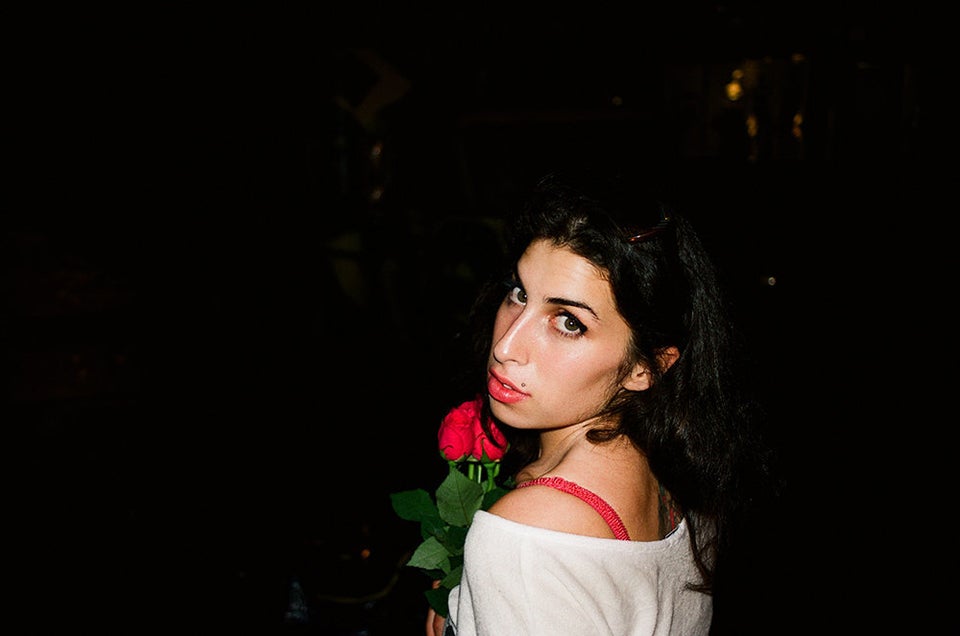 Moriarty collaborated with book designer
Sybren Kuiper
to compile Winehouse's photographs into a single volume, titled
Before FRANK.
"Kuiper allowed me to see the images outside of my own constructs. After many years, a fresh eye on the work was really a delight to see."
Appropriately, "Amy" director Kapadia wrote the book's foreword. It begins: "Over the years I have seen thousands of images of Amy, by brilliant photographers from all over the world, but Charles Moriarty's photos stood out."
The photographer, with the help of agency Just Friends, is currently raising funds to publish the book on Kickstarter. They've already surpassed their $21,249 goal, but Winehouse fans have until May 19 to donate to the cause.
"I would like people to see the book, and experience my own memories of Amy," Moriarty concluded, "to see the young girl, just before things really started to lift off the ground for her. I think the work is special because it captures that moment of youth, raw talent on the edge of stardom, and I also think the book promotes such a great image of Amy, healthy and happy. Too many people are only familiar with her latter years."
<

div class="listicle__slide-caption" js-image-caption">