<figure class="media-landscape" no-caption full-width lead">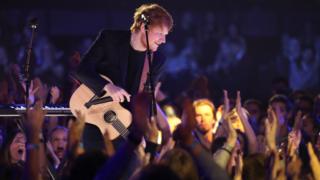 Image copyright Getty Images
Online touts who bulk buy tickets and sell them for inflated prices will face unlimited fines under government plans.
An amendment to the Digital Economy Bill means it will be illegal to use "bots" to bypass limits on the maximum amount of tickets that can be bought.
Tickets purchased by bots can appear on secondary websites at prices many times greater than their face value.
A Department for Culture, Media and Sport (DCSM) spokesman said the profiteering was "simply not fair".
High profile artists such as Adele and Ed Sheeran have previously criticised the touts and asked their fans not to buy tickets from secondary sites.
<div id="bbccom_mpu_1_2_3″ class="bbccom_slot" mpu-ad" aria-hidden="true">