Singer Jamala calls for peace and love after beating rivals with ballad about deportation of Crimean Tatars, seen as criticism of Russias actions in 2014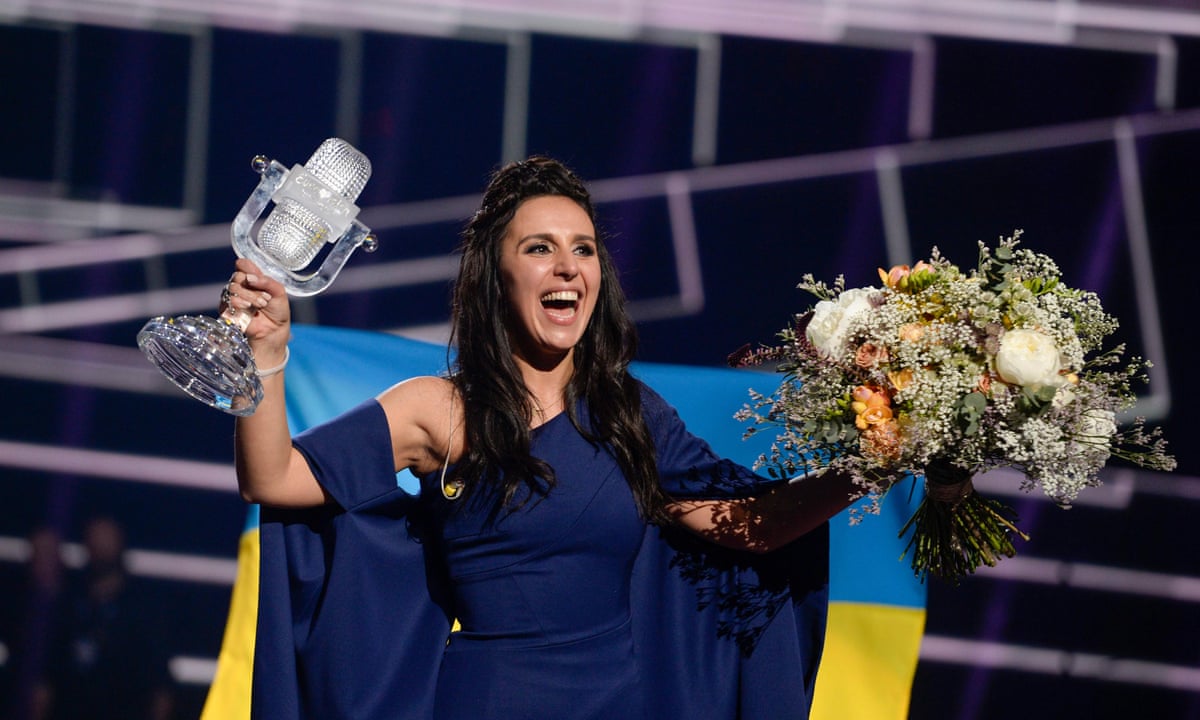 Ukraine has won the 2016 Eurovision song contest with an entry whose politically charged lyrics have caused tensions with neighbouring Russia. Singer-songwriter Jamala was crowned the winner for her haunting rendition of the ballad 1944, which evoked the deportation of Crimean Tatars by Josef Stalin and has been interpreted as a criticism of Russias annexation of Crimea in 2014. As she collected her trophy, she pleaded for peace and love.
Before the final, which was held in Stockholm on Saturday evening and seen by many as the most politicised edition of the competition to date, Jamala had said her victory would show that Europeans were ready to hear about the pain of other people.
Jamala, whose real name is Susana Jamaladynova, isherself a Crimean Tatar who has not been home since shortly after Russias 2014 annexation of the peninsula. Her parents and extended family still live there.
[If I win,] it will mean that modern European people are not indifferent, and are ready to hear about the pain of other people and are ready to sympathise, Jamala told the Guardian by phone from the Swedish capital shortly before the contest.
Referring to her songs lyrics, she said: Of course its about 2014 as well. These two years have added so much sadness to my life. Imagine youre a creative person, a singer, but you cant go home for two years. You see your grandfather on Skype, who is 90 years old and ill, but you cant visit him. What am I supposed to do: just sing nice songs and forget about it? Of course I cant do that.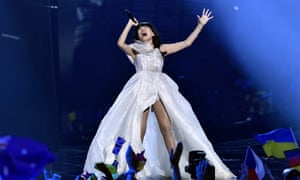 Read more: https://www.theguardian.com/tv-and-radio/2016/may/14/ukraine-wins-eurovision-jamala-1944