Rugbys ultra-traditional spiritual home stages its first NFL match on Sunday New York Giants v LA Rams. Its going to be quite a culture shock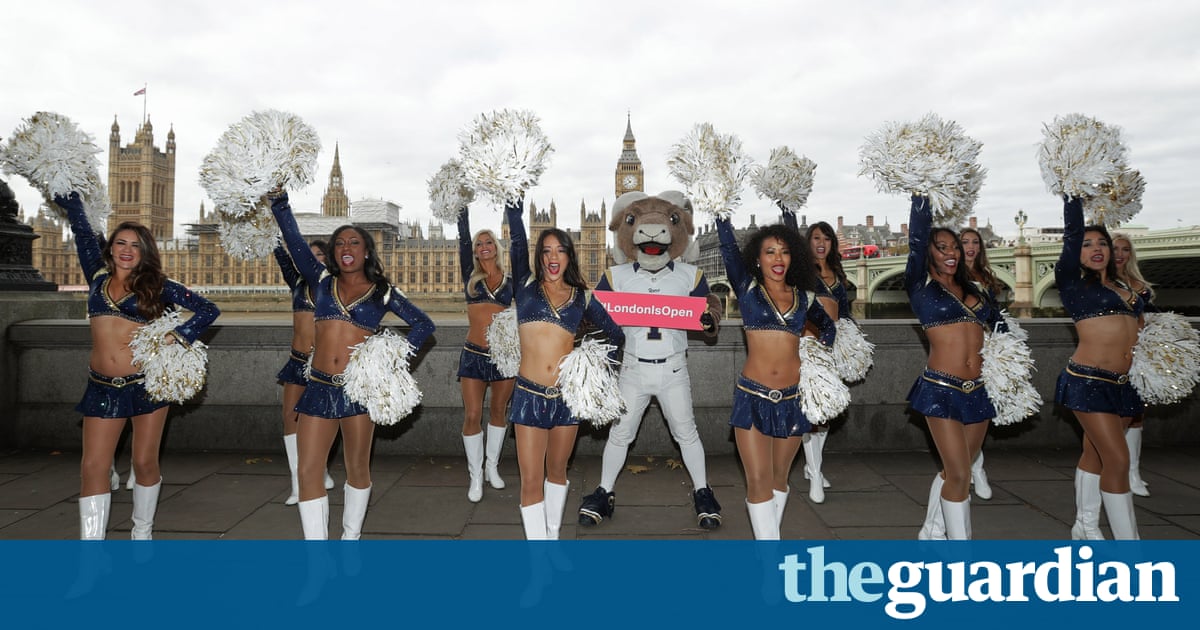 Gentile Twickenham wont have seen anything like this?
Theyve had Beyonc, Iron Maiden and 55,000 Jehovahs Witnesses but no, nothing quite like this. Walls have been knocked through, theres new branding, pyrotechnics, cheerleaders, an LED wall, supersized locker-rooms, road closures and Craig David doing a pre-game show (and hes usually chilling on a Sunday). Theres even a tailgate party in the car park.
A what?
Instead of the traditional middle-class tweed and champagne picnic scene, fans and locals can enjoy a US tradition outside the ground: an NFL-themed fan village from 9.30am, with bars, mascots, merchandise-buying opportunities, autographs from NFL alumni, on-stage cheerleaders and food.Lots of food.
Doesnt NFL belong at Wembley?
Jacksonville Jaguars beat the Indianapolis Colts 30-27 there earlier this month but the RFU did a deal last year with the NFL to add Twickenham to the London roster a minimum of three games over three years. From 2018 the new White Hart Lane joins the list too.