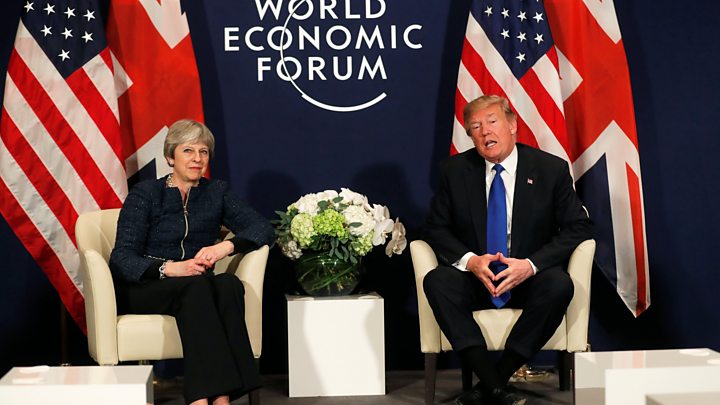 President Donald Trump has predicted a "tremendous increase" in UK-US trade, after talks with Theresa May.
He also said the US and UK were "joined at the hip" on military matters, while Mrs May said they stood "shoulder to shoulder" in facing shared threats.
In a series of warm exchanges in Davos, Switzerland, President Trump also told the UK PM: "We love your country."
He also rejected "false rumours" of differences, saying that the two leaders "like each other a lot".
And Downing Street said later that they had asked officials to work on "finalising the details of a visit by the president to the UK later this year".
<
div id="bbccom_mpu_1_2_3″ class="bbccom_slot" mpu-ad" aria-hidden="true">