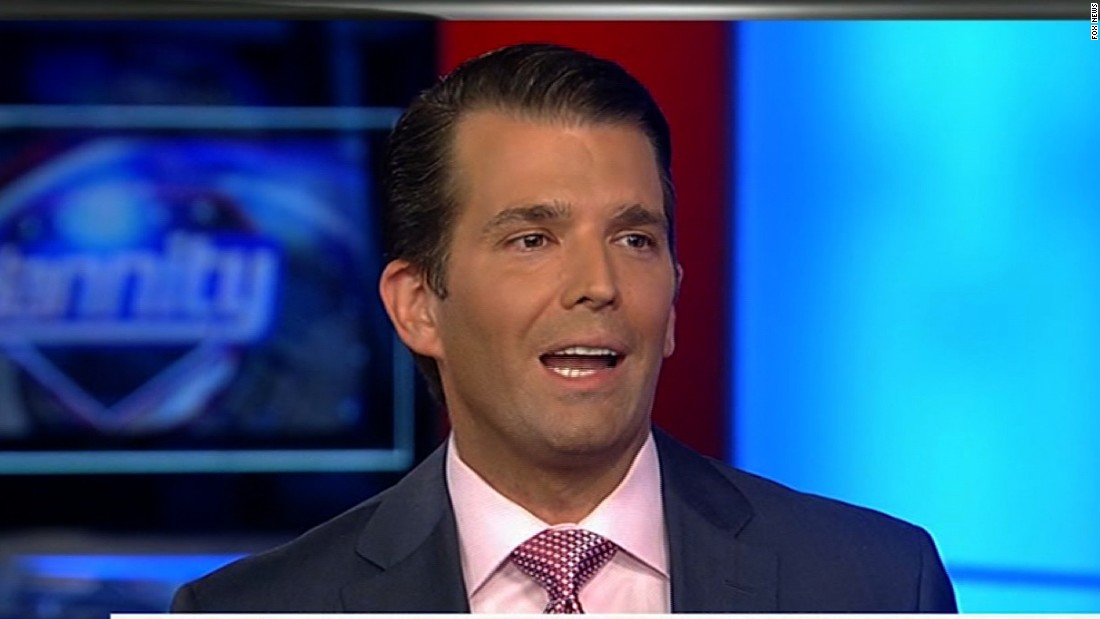 Washington (CNN)Donald Trump Jr. said on Tuesday evening that looking back, he probably would have done things differently when presented with the prospect of getting information from Russia.
Trump Jr. made his first televised comments since publishing emails from last year about setting up a meeting with a Russian lawyer in an interview with Fox News' Sean Hannity, an ardent supporter of President Donald Trump.
"In retrospect, I probably would have done things a little differently," Trump Jr. said.
<
ul class="cn" cn-list-hierarchical-xs cn–idx-5 cn-zoneadcontainer">
In the interview, he defended his actions by saying he wanted to hear what they had to say.
"Maybe this is something," Trump Jr. said of his thinking leading up to the meeting. "I should hear them out. … This was again just basic information that was going to be possibly there. … I wanted to hear them out and play it out."
He argued that the exchange happened prior to Russian involvement becoming a major story during the campaign season so his alarm "sirens" didn't sound when he was told of a Russian effort to help his father's candidacy.
"My takeaway when all of this was going on is that someone has information on our opponent," Trump Jr. said. "This was 13 months ago, before I think the rest of the world was talking about that, trying to build up that narrative on Russia, so I don't even think my sirens went up, or the antennas went up, at this time because it wasn't, because it wasn't the issue that it's been made up to be over the last nine months, 10 months."