Despite recent campaign resignations, dont expect a pivot to the center: there will be more fiery rhetoric and impulsive outbursts as election day nears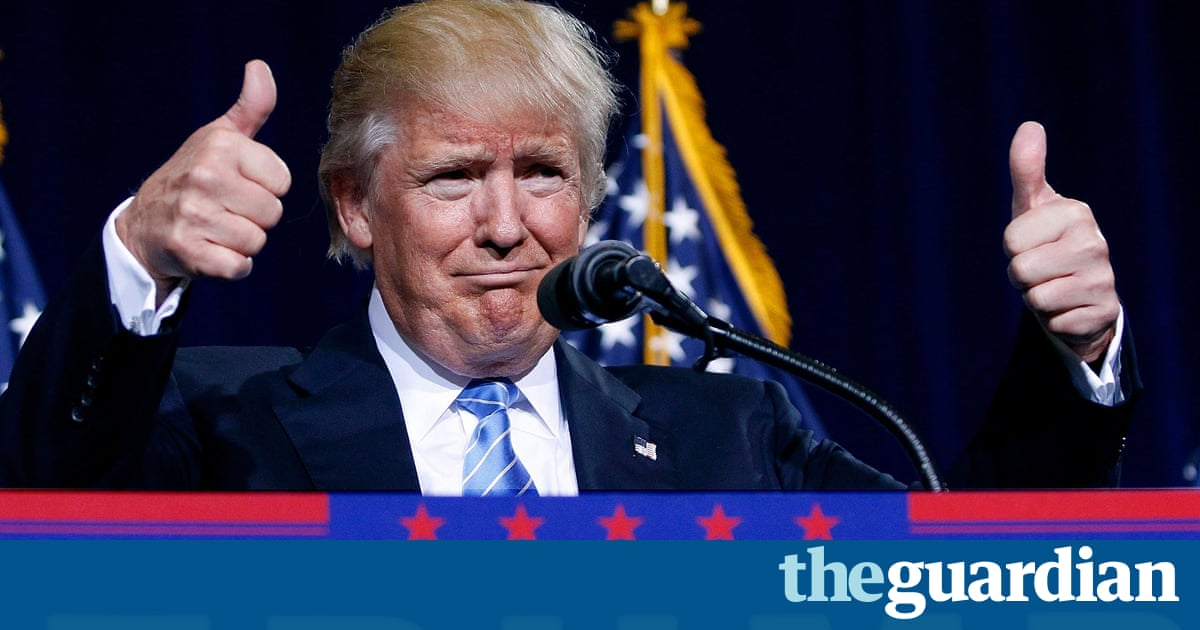 As the presidential election enters the home stretch, Donald Trumps campaign is in a vulnerable position. In recent weeks, the Republican nominee has changed key aides yet again, flip-flopped on his signature issue of immigration and stayed well behind Hillary Clinton in fundraising, organization and polling.
Trump is by no means out of the race, but his path to victory relies as much on Clinton missteps as on his own successes. That means he now has a clear goal. He is not going to try to be a normal candidate. There will be no attempt to pivot to the center. There will not be a softer side.
Trump will be the same fiery demagogue that tore up the Republican primary. The goal will not be to dam his torrent of political incorrectness. It will be to channel it, to produce maximum appeal to voters.
The biggest change in the Trump campaign in recent weeks was the replacement of top aide Paul Manafort with a two-headed team, pollster Kellyanne Conway as campaign manager and rightwing publisher Steve Bannon as campaign CEO. The two took over in mid-August, after a series of revelations about Manaforts ties to allies of Russian president Vladimir Putin.
A veteran of Republican campaigns since 1976, Manafort was brought on to help guide the campaign through the arcane process of delegate selection for the Republican convention in Cleveland. He was then able to push out Corey Lewandowski, Trumps previous campaign manager, who was known for his brash, hard-charging style.
Manafort is known for his charisma, but he was not able to bring it to bear on Trump. Before the billionaire clinched the nomination, Manafort promised top Republicans his candidate was putting on an act for primary voters. Trump was reportedly furious, and therefore did his utmost to demonstrate that he was just being himself.
Trump subsequently meandered from controversy to controversy, a situation not helped by the fact that unlike Lewandowski, Manafort did not travel with him. It is almost unheard for campaign managers to travel with their candidate, but no candidate in American history has been so impulsive as Trump.
The result? To name just two controversies, Trump claimed a federal judge was biased against him because of his Mexican heritage and insulted the family of an American soldier who died in Iraq. And so Manafort was pushed out, along with other veteran operatives such as Rick Gates and Mike McSherry.