The 33-year-old rapper also faces four counts of criminal possession of a weapon over incident at New York Citys Irving Plaza that left his bodyguard dead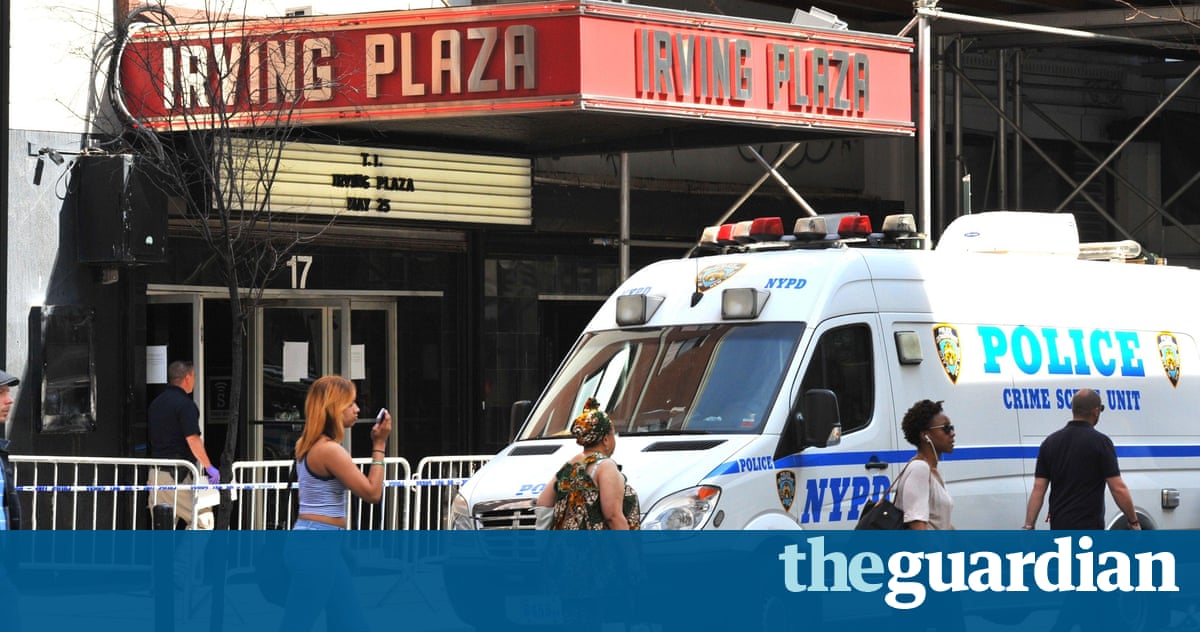 The 33-year-old rapper Troy Ave real name Roland Collins has avoided a murder charge but has been indicted on five other felonies after a deadly shooting at a New York rap show in May.
The New York Daily News reported that the rapper was indicted on four counts of criminal possession of a weapon and one count of attempted murder after prosecutors claimed he recklessly fired a gun five times in a crowded venue at a concert by rapper and actor TI at Irving Plaza on 25 May.
The incident left Troy Aves bodyguard Ronald McPhatter dead, with other reports that Troy Ave allegedly shot himself in the leg. Troy Ave pleaded not guilty to attempted murder in May.
Video shot inside the venue showed concertgoers rushing to leave the VIP area where the incident took place as a group of people tended to a person on the floor.
Johnny Wilkins, who was in the green room, told the Daily News: It was a fight over a push, it was some bullshit. It was like 50 or 60 people in the VIP room. It was crazy. Its crazy more people didnt get shot.
Troy Aves lawyer, Scott Leemon, claimed that the clips released by the New York police department do not tell the full story.
Nothing in this indictment is a surprise or new. Its the same wrong story that NYPD has been trying to portray. The released video does not show everything nor explain what happened in the VIP room before Troy came running out, as a victim, after he was shot, he said.
The NYPD commissioner, William Bratton, <a href="https://www.theguardian.com/us-news/2016/may/28/nypd-comments-hip-hop-intelligence-unit-bratton-fatal-shooting" data-link-name="in" body link" class="u-underline">blamed rap culture for the shootings. The crazy world of these so-called rap artists basically celebrates the violence, Bratton stated. Unfortunately, that violence sometimes manifests itself in their performances and thats exactly what happened last evening.
He was criticised after making the statements, with Erik Nielson, an assistant professor at the University of Richmond who studies hip-hop, saying Brattons comments were antiquated.
It is really rooted in a pretty basic misunderstanding of the genre and it feels intended to place the blame on an artistic and cultural movement, rather than on systemic forces that, frankly, the NYPD has had a significant role in perpetuating, Nielson added.
Read more: https://www.theguardian.com/music/2016/jun/21/troy-ave-attempted-murder-ti-concert-shooting-irving-plaza