British markets are seen as a microcosm of the city or town in which they are based, encapsulating the diversity of communities and skills a place has to offer.
But with some being sold off due to their prime locations and others fighting for their existence due to the rise of discount supermarkets and online retailers, will generations to come be able to enjoy them?
BBC News has been to Kirkgate Market in Leeds, winner of "Britain's Favourite Market" for the second year in a row, to find out how it is adapting to changing trends.
Among the 170 stall-holders, optimism for the future is mixed with serious concern about dropping footfall and the rising costs of renting floor space.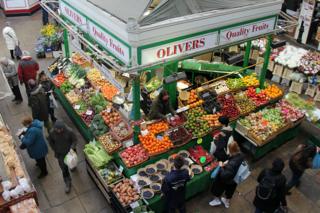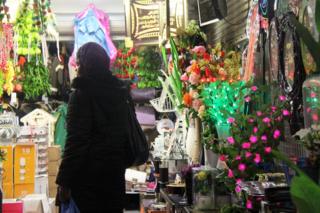 Near an entrance to the 1904 hall, with its glass roof and cast-iron balcony, sits North African and Middle Eastern food vendor Cafe Moor.
<
div id="bbccom_mpu_1_2_3″ class="bbccom_slot" mpu-ad" aria-hidden="true">