A banner year for the artform saw excellent new Hellboy and Wonder Woman volumes as well as a frighteningly topical time travel story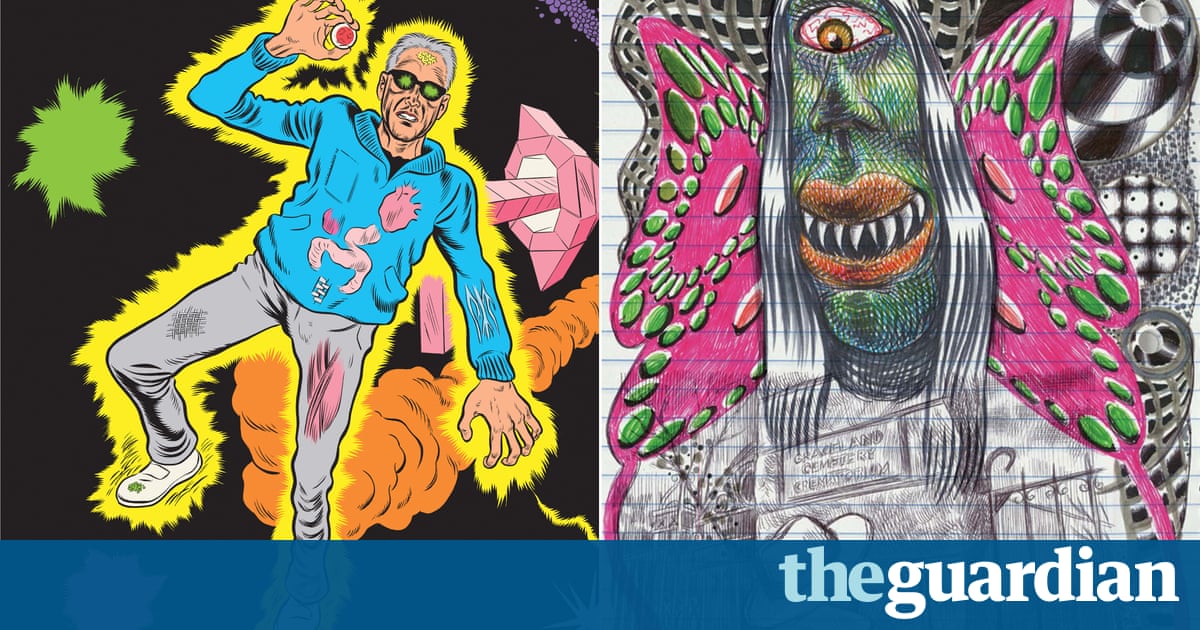 Even if no one sheds a tear for 2016, at least the year produced such an amazing crop of comics that we need two No 1 spots.
Some of the best contemporary work in the medium emerged from startling corners this year: Marvels decision to let artist-driven books go more than a month between issues made room for some beautiful uninterrupted work from people such as Black Widow artist Chris Samnee, while at Marvels competitor Image, Dustin Nguyen and Jeff Lemires watercolor space opera Descender remains one of the comics shops prettiest offerings, alongside Matt Fraction and Chip Zdarskys improbably, er, touching Sex Criminals.
And several long waits finally ended. Dave McKeans stunning graphic album Black Dog finally emerged from Dark Horse, and the New York Review of Books started reprinting obscure comics, most notably Mark Beyers influential, under-read Agony. Drawn & Quarterly dug up Ben Katchors delightful Cheap Novelties, and John Lewis and Nate Powells remarkable March finished with book three.
It wasnt all great trolls chased female comics creators off Twitter at least twice, and DC relaunched its shared-corporate-property universe by introducing a character from Watchmen into the world without even bothering to inform the creators, Alan Moore and Dave Gibbons, reminding everyone that if an artist wants to maintain control of her work, corporate hero comics may not be the place to start. But in the main, the focus of the industry has shifted toward the cartoonists themselves, with new work from established masters such as Raina Telgemeier and Daniel Clowes and newer voices like Matt Furie and Emil Ferris.
1. Patience by Daniel Clowes
Read more: https://www.theguardian.com/books/2016/dec/19/best-comic-books-graphic-novels-2016-hellboy-wonder-woman