The actor, who plays a serial killer in new BBC drama Rillington Place, talks about the rise of fascism in the US, the abuse he suffered as a child and why he cares only about reviews from the staff in his local supermarket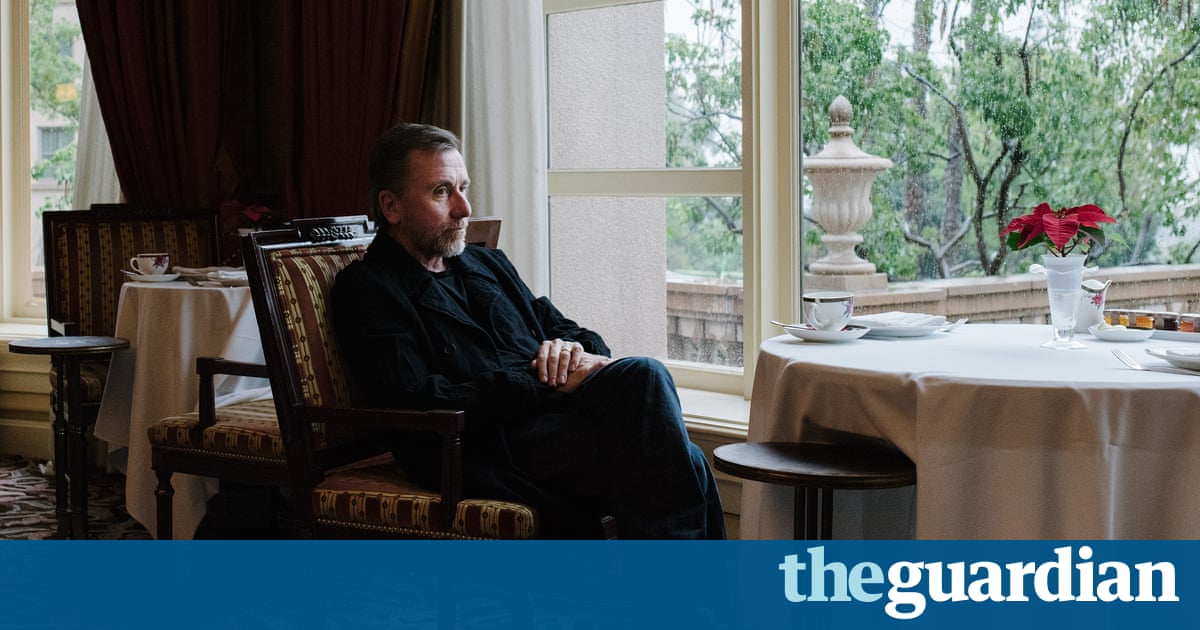 It is a balmy afternoon in Pasadena, California, with winter sunshine flooding the hotel terrace. Tim Roth exudes a dash of dandy in a kneelength vintage black coat. The illusion dissolves when he chucks it over a chair revealing a wrinkled black Tshirt, old jeans and stained black boots plonks in a chair and orders a beer. He could be an offduty plumber.
He lights up a vape and proceeds to puff minty clouds. Kids got me on to it, years ago,to get me off the fags. It works, but I vapetoo much. The Londoner is 55 and wearsit well: hair swept back, trim beard, relaxed. Over three decades, he has played memorably tormented characters who suffer or inflict suffering; a vicious skinhead in AlanClarkes Made in Britain (1982); an apprentice assassin in Stephen Frears TheHit(1984); a literal abomination in The Incredible Hulk; a psychotic simian general inPlanet of the Apes; bloodied or hapless characters in Quentin Tarantinos Reservoir Dogs, Pulp Fiction and The Hateful Eight. Likewise, heis usually tragic or villainous inindies andTVgigs.
Yet Roth remains an enigma. He lives quietly with his family in Pasadena, a leafy part of Los Angeles. He avoids the celebrity circuit and is wary of the media; he has a reputation as a prickly interviewee. But today he proves gregarious and gracious, even whenhe is raging aboutthepresident-elect.