Lebanese group buries its military commander in Beirut as it investigates his death in large explosion in Syria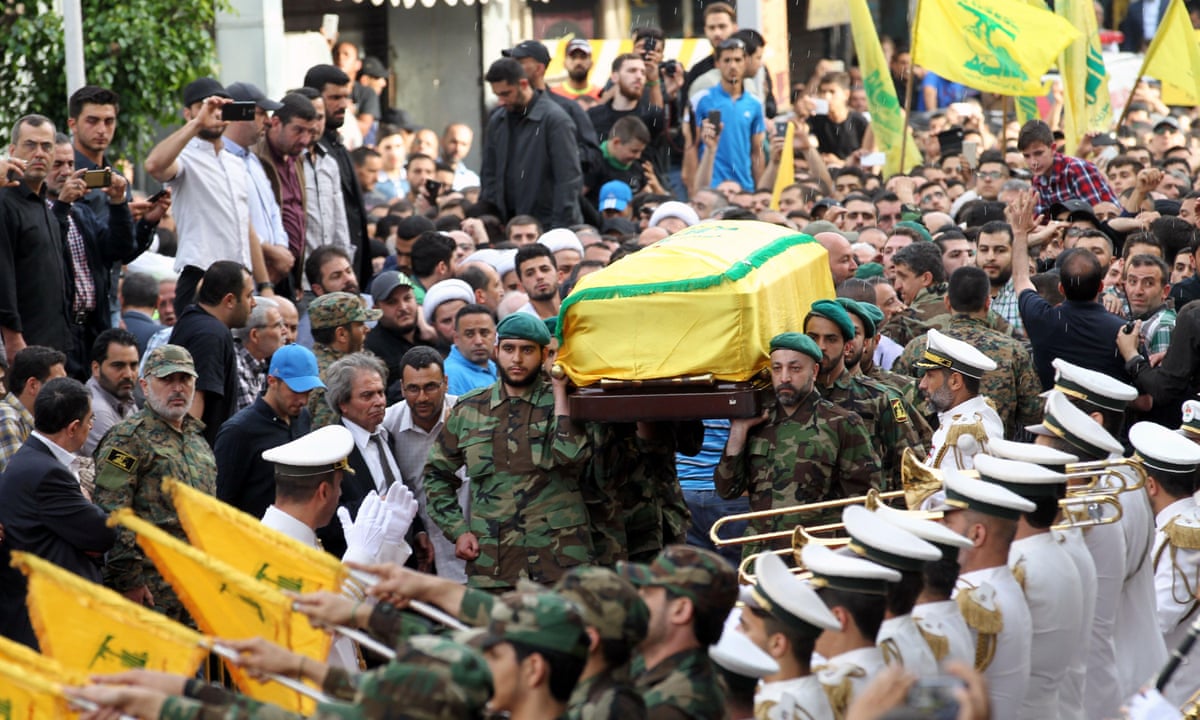 Hezbollah says it will soon reveal who it believes killed its military commander, Mustafa Badreddine, in a large explosion in Syria, the biggest blow to the militant Lebanese group in the past eight years.
Ahead of the findings of an investigation launched by Hezbollah members at the scene of the explosion near Damascus airport, leaders of the political bloc cum powerful militia were on Friday already pointing the finger of blame at Israel.
A statement by the group gave weight to the suggestion, by announcing that the internal investigation would seek to determine whether a missile or artillery strike had been responsible.
Badreddine, 55, was the most senior Hezbollah member to have been killed since his predecessor and brother-in-law Imad Mughniyeh was assassinated in Damascus in February 2008 in a joint Mossad and CIA operation.
Since then Badreddine had led all aspects of the organisations activities, including the war in Syria, in which Hezbollah became a major stakeholder in 2012 as a backer of the Bashar al-Assad regime.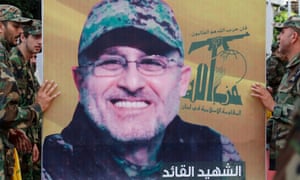 Read more: https://www.theguardian.com/world/2016/may/13/thousands-gather-for-funeral-of-hezbollahs-mustafa-badreddine