Gimlet tries out sponsored content while Strange Fruit tackles pop culture from a black gay perspective and Turned Out a Punk takes a personal look at the genre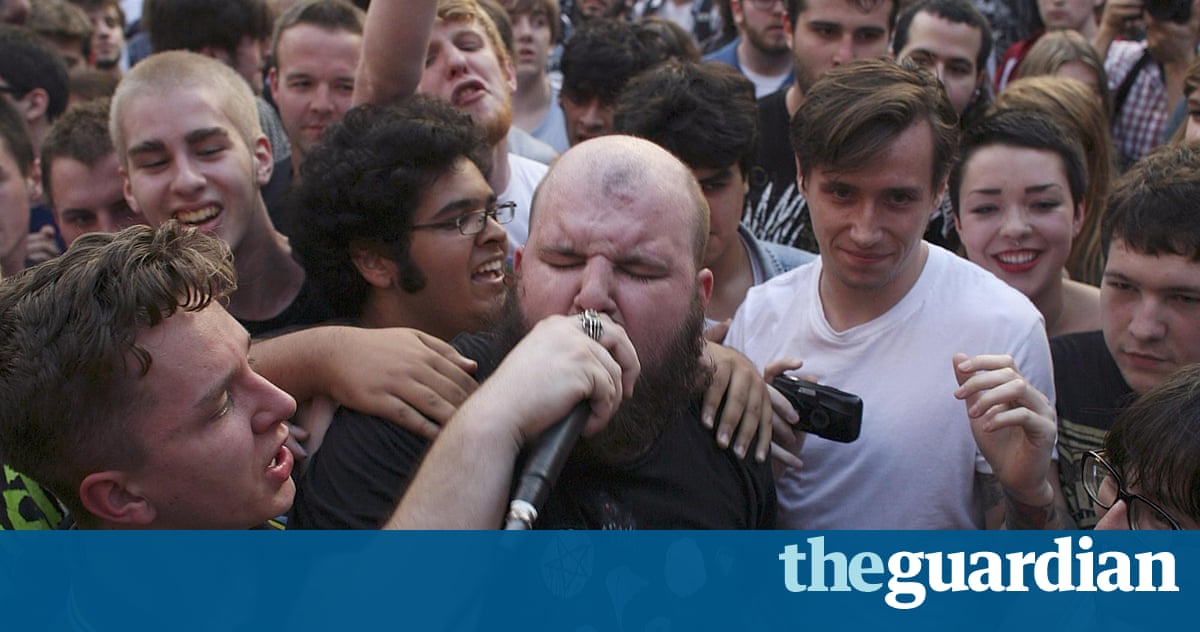 The Pew Research Center recently published its 2016 State of the News Media report, which shows that while podcasts are growing, podcast companies are still trying to come up with creative ways to make money. To that end, Gimlet Creative is now open for business. The sponsored content arm of the company behind shows like Reply All, Start Up, and Mystery Show (please come back soon, Mystery Show!) has teamed up with eBay for their first outing. The six-episode series is called Open for Business and focuses on stories of entrepreneurship. While its easy to be skeptical of marketing masquerading as podcasting, fans of serial drama The Message, which was produced by GE and Panoply Media, already know that sponsored content can make for compelling stories. So far, the stories on the show, which are not produced by Gimlets editorial staff, have been interesting enough to make you forget youre basically listening to an ad. The company also has five new podcasts in the works, including a true crime show from the creators of The Jinx.
For non-sponsored business-related content from Gimlet, Start Up had a fascinating story of a man who came up with his big business idea while sitting in solitary confinement for running a multimillion dollar drug operation. As Ramadan continues, On Being features the stories of 16 Muslims who share beautiful memories of faith and family in their exploration of the holiest month in the Islamic calendar.
The Toasts Mallory Ortberg has finally taken up residency on Slates Dear Prudence podcast. The highly anticipated pairing of Ortbergs exuberant ideology and the advice column has Ortberg waxing on important topics like the inner lives of people who spill drinks on themselves and Paneras clean salads. Bad Feminist author Roxane Gay and Lindy West, who penned Shrill, came to This American Life to talk about weight and self-esteem in a fascinating episode called Tell Me Im Me Fat.
Journalist Susan Faludi stopped by Open Source to talk with host Christopher Lydon about her real-life Transparent. In an episode titled My Father the Woman, Faludi continues the themes from her book, In the Darkroom, to discuss her relationship with her trans father. Fans of shows like Another Round and the Show About Race may want to check out Strange Fruit, the podcast from community activist Jaison Gardner (Jai) and University of Louisville professor Dr Kaila Story (Doc), who take deep dives into politics and pop culture from a black gay perspective. For more stories from behind the rainbow flag, subscribe to Cocktails and Cream Puffs, which takes a decidedly lighter tone in their conversations about gay culture, whether they are going out with contestants from RuPauls Drag Race or experiencing the exuberant joys of pride parades.
Podcasting tends to be talk-centric, but there are plenty of music-based podcasts that offer a lot more to listen to than talking heads. Seattles listener-sponsored radio station KEXPs Music That Matters has been keeping music fans in the know for years now thanks to their playlists of under-the-radar acts and indie outfits that are about to make it big. Recent episodes have featured songs from Twin Peaks, Speedy Ortiz, Sharon Van Etten, Lisa Prank, The Julie Ruin and more, all curated by the stations savvy DJs.
To further beef up your music library, there are plenty of Song of the Days podcasts including those from Austins KUTX, Minnesotas The Current, and Los Angeless KCRW. NPRs Alt. Latino takes listeners on a tour of whats next in Latin and Spanish rock and alternative music and Homoground gives listeners a playlist filled with queer (and queer friendly) bands and musicians for all their Pride parties (and beyond).
For those who like talking about music almost as much as listening to it, there are plenty of options for nerding out with other fans. Switched on Pop takes a closer look at the messages behind saccharine-soaked pop music. On their recent episode All About Those Baseline Assumptions About Feminism in Pop, hosts Nate Sloan and Charlie Harding teamed up with We Were Feminists Once author Andi Ziesler to explore the selling of feminism in pop music from Taylor Swift to the commercialization of riot grrl rebellion to Meghan Trainors corporate-approved feminism.
Song Exploder takes fans behind the music to get into the technical details of their favorite songs, like on a recent episode where they sat down with Chvrches to talk about their song Clearest Blue. The Talkhouse features great interviews between great artists, including a surprisingly interesting conversation between Sean Lennon and Les Claypool. The Combat Jack show is the reigning champion of hip-hop podcasts with every episode delivering a knock-out punch of music news, cultural conversations and interviews with industry heavyweights, proved once again in a recent chat with hip hop radio legends Stretch and Bobbito. On Turned Out a Punk, Fucked Up frontman Damian Abraham spoke with rock legend Priya Panda about how punk music shaped her life, including how she went from listening to the Misfits to working alongside the bands Jerry Only.
Read more: https://www.theguardian.com/culture/2016/jun/27/best-podcasts-strange-fruit-gimlet-punk-music