Fake the Nations Beyonc for Vice President and Travels in Music offer some comic relief in a week that otherwise likely will focus on police shootings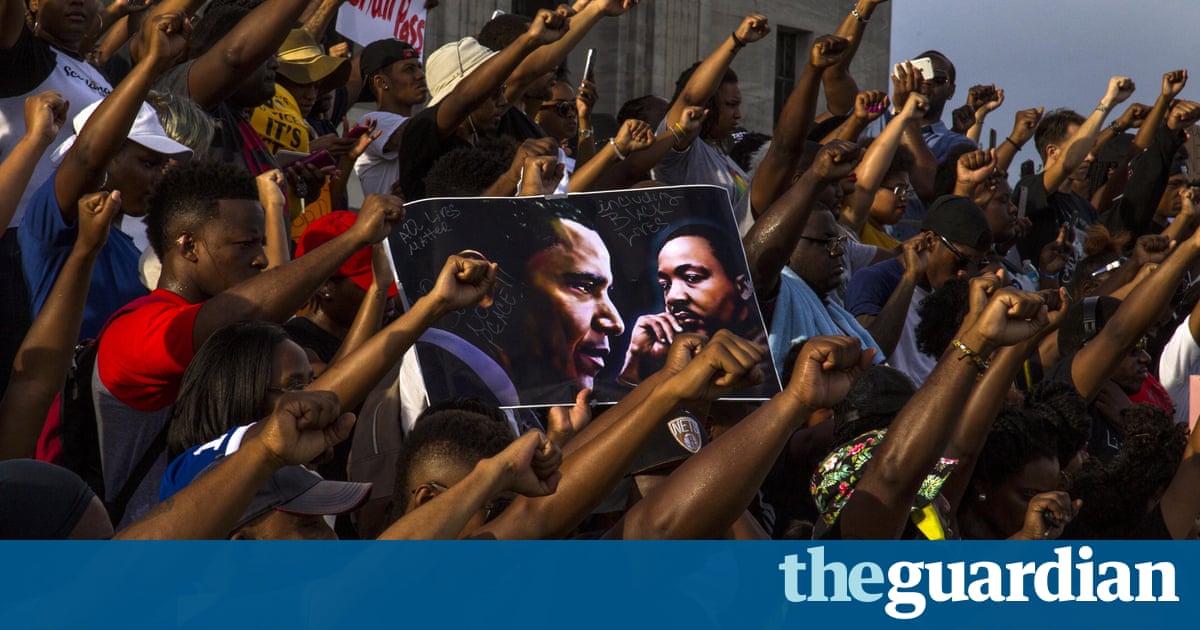 While most of the podcasting community is still working on their analysis of the tragedies in Baton Rouge, Minnesota and Dallas with dedicated episodes coming this week, a few already have tackled the topic. NPRs Code Switch released an aptly named special episode called No Words. The Black Guy Who Tips team were joined by Loudmouth Comedys Alex English and Rae Sanni for a long conversation on Dallas, protests and social media shade. KCRWs Left, Right, and Center and NPRs Politics Podcast featured the story, MTVs The Stakes spoke to people on the ground in both Minnesota and Louisiana, and the The Bodega Boys tackled police shootings, racism, and Donald Trump with their trademark savvy brashness.
For those looking for more information on Serials Adnan Syed and apparently many people do have questions, as the podcast has returned to the top of the iTunes charts both Undisclosed, Truth and Justice, and Crime Writers On went deep on the new trial and what that means for Syeds future. Speaking of crime, What the Crime?! heads to Sin City for its second season with stories of weird, bizarre, and haunting crimes in Las Vegas.
Travels in Music hit the road on the Chitlin Circuit, the nightclub circuit where African American comedians, musicians, and singers were allowed to perform. CBCs relatively new show, Love Me, offered a story about a young man who lost his mother to cancer and found himself seeking out the friendship of older women. Chris Gethard was inspired to sing Peter Gabriel during a conversation with a true romantic on Beautiful Stories From Anonymous People.
Science Vs is getting ready to embark on its new season its first with Gimlet debunking health trends, fad diets, and topical junk with actual science. The new season starts 28 July, but you can listen to a sneak peek now. Note to Self is a taking a page out of Start Ups playbook and has launched a four-part series following two working moms as they develop their big tech idea. Fake the Nation, a new comically political (politically comedic?) podcast from Earwolf, has a great idea to solve the nations woes: Beyonc for Vice President.
If you werent able to make it to Werk It the womens podcast festival held in New York City a few weeks ago appropriately enough NPR affiliate WNYC has turned many of the panel discussions and conversations with notable podcast producers into audio content and made them available online. Episodes include ideas, tips, wisdom and guidance from some of the best in the podcasting business. They include Note to Selfs Manoush Zomorodi, Kelly McEvers from Embedded, Millennials Megan Tan, Serials Kate Bilinski, Another Rounds Tracy Clayton, Mitra Kaboli of The Heart, Maria Hinojosa of Latino USA, Gretchen Rubin of Happier, and more. Start listening and getting inspired here.
If you get enough werk at work and want some summer escapism, podcasts are getting into the swing of the season. On their next episode, Fugitive Waves will be spending some quality time with the George Foreman grill (really!), which will surely give you plenty of food for thought to share at your next barbecue. If youre looking for vacation inspiration, new podcast She Explores helps stoke wanderlust. In their second episode, photographer and videographer Julie Hotz makes her pitch for human-powered travel. FriendsLikeUs looked at summer fashion, How To Do Everything explained how to properly eat a graham cracker, and Curious City got to the bottom of Lake Michigans infamous shark attack. If the idea of a shark attack has you yearning for winter, Mortified has an episode featuring stories by people who hate summer vacation as much as you do.
Podcasters are slowly coming around to something that old time radio broadcasters already knew they should be making show for kids. Now, a new podcasting collective called Kids Listen has taken that as their mission. Lead by shows such as smarty-pants science podcast Brains On!, Ear Snacks, Story Pirates, Tumble, and Sparkle Stories they hope to create quality audio content for kids.
The current star in the new wave of so-called kid-casts is a new show from WHYY called the Radio Adventures of Eleanor Amplified, a radio drama straight out of the Little Orphan Annie playbook with a clever female lead and a nose for rooting out evildoers. The show was created by John Sheehan, a producer for the very grown-up Fresh Air, but is aimed squarely at the hearts and minds of children with a wild story and an adventurous lead, its that rare show that is actually fun for the whole family (and wont require parents to pretend that they truly enjoyed Sofia the First: Once Upon a Princess). For more kid-centric shows, check out StoryNory who has just started telling the story of Sinbads Sixth Voyage, and <a href="http://www.poynter.org/2016/who-says-kids-dont-have-podcasts-here-are-18-choices-from-public-radio/419124/" data-link-name="in" body link" class="u-underline">Poynters list of kid-friendly shows from public radio stations.
Read more: https://www.theguardian.com/media/2016/jul/11/week-best-podcast-npr-code-switch-no-words-fake-the-nation-an-elixer-for